Exhibitor Pre-Boat Show Check List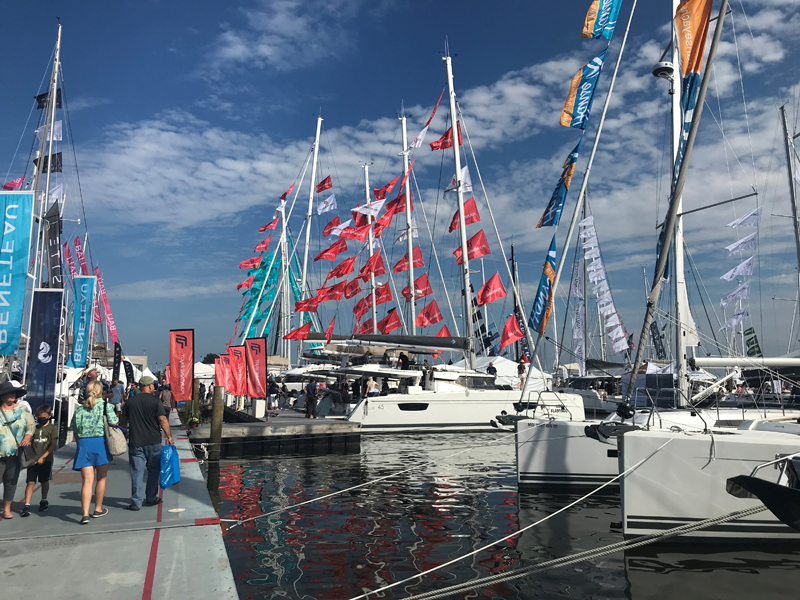 Create a Boat Show Move-In Check List for yourself and your staff.
Design an inviting booth or display space that attracts attendees.
Don't forget your business cards.
Develop FAQs with your staff and print them with answers. Come up with the list as a group in your office meeting. Role play. Dress rehearse. Make many copies or laminate for the booth. Here's a start:

Where is the nearest bathroom? Nearest real bathroom?
Where should we go for lunch/dinner/happy hour?
Questions relative to your product
Questions about your competition
When is the Schooner Race Start?
Where are the seminars?
Where can I get a program?
Where is everyone getting those nutty buddies?
What do we say when someone says, "Well, I'm not a boater?"

Pull together a Boat Show Survival Kit

Advil, Tylenol, Excedrin – or all three
Tums or Rolaids
Water or soda
Band-Aids
Duct Tape
Scissors, knife, or both
Pens and/or pencils – lots of them!
Paper towels
Wet wipes
Hand Sanitizer
Sunscreen

Collateral

Order it.
Receive it and make sure it's all right.
Pack it to move and store at the shows.

Make a Boat Show schedule

Booth coverage
Press conferences and events
Parties
Meetings
Seminars
Who is answering the phone back at the office?