Conversations With Classic Boats: the Dyer Dhow
Classics come in all sizes. What American dinghy was conceived to serve in the US Navy and grew up to be the largest class of fiberglass boat built in one location in North America? That would be the Dyer Dhow, affectionately called by its maker, "the nine-footer." With 6000 plus boats built since the original 1939 plywood model, the Dyer Dhow has earned the right to be called "America's Dinghy."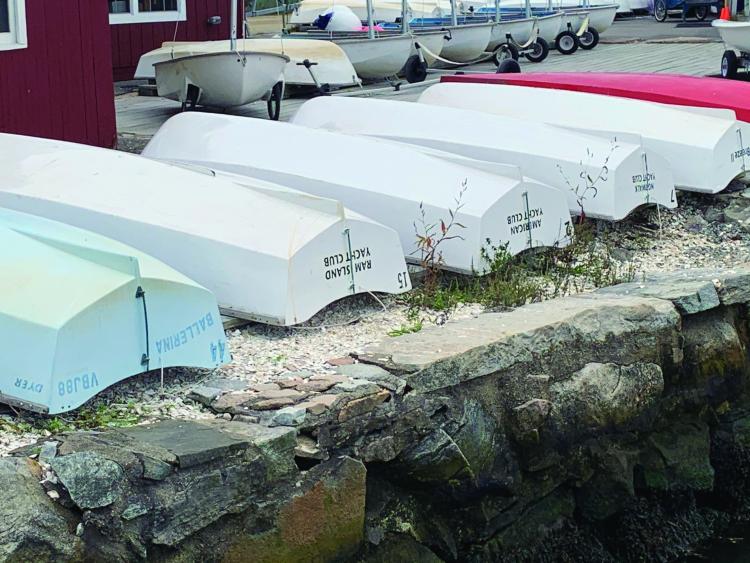 The dinghy is a sailor's best friend. We all have a soft spot in our boating heart for a dinghy. We all have a story that involves a sailing dinghy. We all had a first dinghy.
Today's dinghy has its origins in Indian Ocean designs thousands of years old with stitched construction. The earliest surviving example of a sewn boat was found beside the great pyramid of Giza. Chances are that Odysseus and Aneaes got out of Troy in a sewn boat on their way home.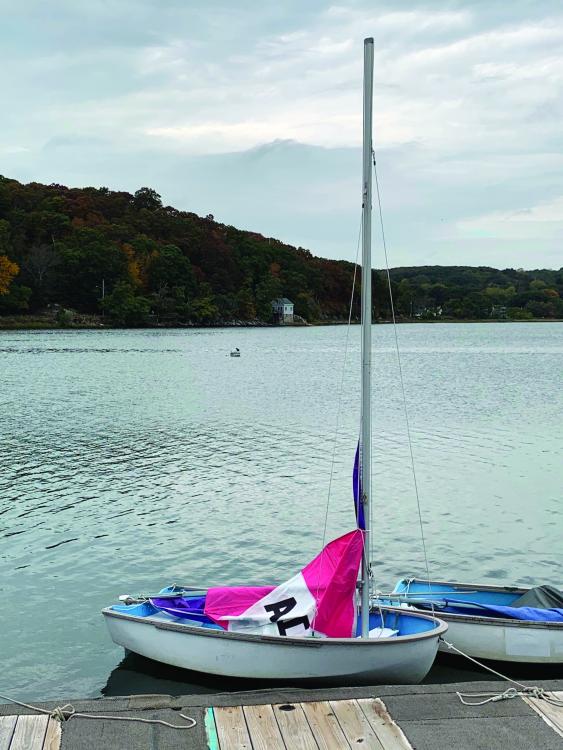 Bill Dyer, the Rhode Island boatbuilder who established one of the oldest brands in American boating, opened his plant, the Anchorage, in Warren after the 1938 Hurricane. In 1933, he had commissioned Philip Rhodes to create a handsome, round-bottomed wooden tender and sailing dinghy. That was the 10-footer, the Dyer Dink, still active in winter sailing fleets at clubs such as Riverside, CT. Five years later, the Dyer Dhow emerged, as utilitarian a craft as the 10-footer was elegant, made of a newfangled material called "plywood."
The two grandchildren of Bill Dyer, or Gramps as they called him, Anna and Thad Jones have five decades of Dyer Dhow stories. Gramps was the boatbuilding iconoclast who identified the value of fiberglass after World War II and pioneered its adoption. Dyer established the Anchorage as the Detroit of very small boats.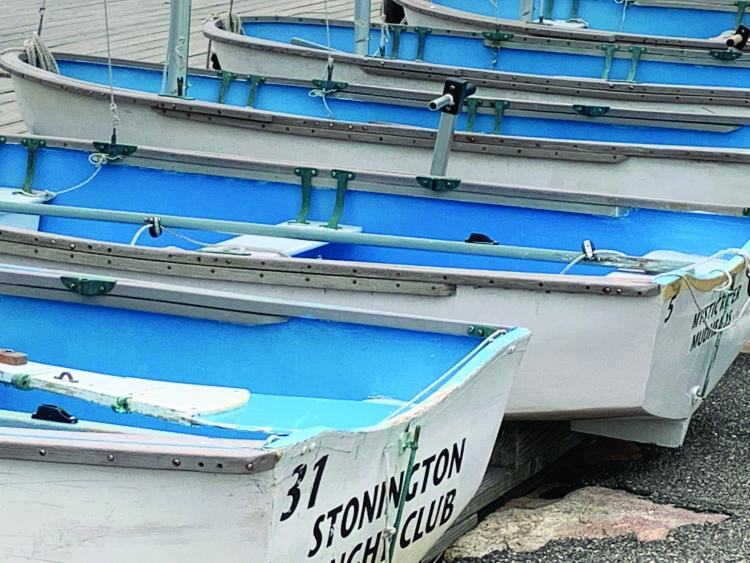 Few know the role of the Dhow as a rescue craft for convoys and a tender for PT boats in WWII. Anna Jones, who runs the business side of the Dyer business today, tells the story of the little boat that saved lives in Atlantic and Pacific waters: "The story of the Dyer Dhow started with WWII. The US Navy was looking for a tender for its smaller and often non-steel vessels, subchasers, minesweepers, and PT boats. "
A nine-foot plywood Dyer Dhow set athwartship on a small box amidships was the backrest for the boat driver of the WWII PT Boat. John F. Kennedy in PT 109 must have spent a lot of time with his back to a plywood Dyer Dhow.
In 1949, Bill Dyer converted the Dhow to "Resin Reinforced Plastic, aka "fiberglass." Today, the most hazardous duty for a Dhow is frostbite racing. Hundreds of them are in action every winter.
Meanwhile, Anna and Thad routinely get back 70-year-old models for repair. Countless New England playgrounds and backyards recycle them as sandboxes. When you say Dyer, you say dinghy.
*****
This is excerpted from Tom Darling's Conversations With Classic Boats podcast: Listen to the entire podcast here.