Mallows Bay, a popular spot for birders, scuba divers, and kayakers, is now a National Marine Sanctuary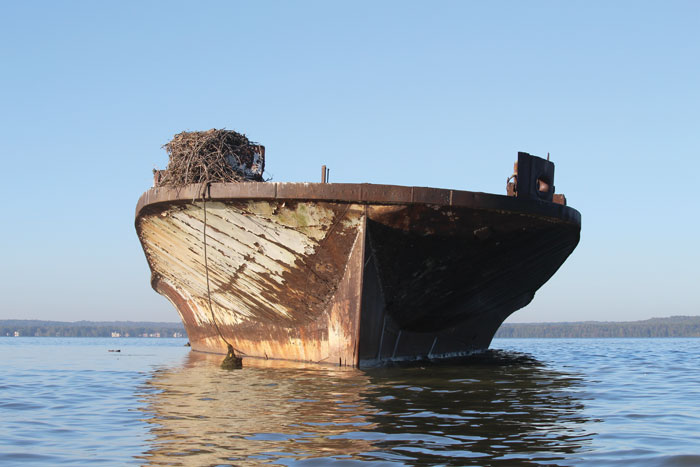 Mallows Bay, already a unique destination on the Potomac River, known for its World War 1 and Civil War era shipwrecks and a hotspot for birders, scuba divers, and kayakers, was elevated in status to officially become a national treasure in the eyes of the federal government.
It was announced by NOAA on July 9, 2019 that Mallows Bay is now a designated National Marine Sanctuary. The remains of the more than 100 sunken steamships, as well as Civil War-era shipwrecks, and Native American archaeological sites dating back 12,000 years will now enjoy protections offered by Washington.
"This is a great day for the Chesapeake Bay. The first National Marine Sanctuary in the Chesapeake means there will be a spotlight on one of the hardest fought restoration efforts of our time. All eyes will now be on our challenges and our achievements as we work to restore the health of the Chesapeake Bay. We hope that the designation will encourage more people to come out and kayak through the shipwrecks to experience the wonder of Mallows Bay firsthand," said Joel Dunn, Chesapeake Conservancy president and CEO.
A watery vessel graveyard with mini-ecosystems aboard
Public officials and conservationists in Maryland in 2014 first nominated the site, an 18-square mile stretch of Potomac River shoreline in Charles County, hoping to encourage more public access, tourism, education, and jobs. They also wanted to increase monitoring of the site and acquire federal funds.
Nature has worked hard to reclaim these vessels that resemble a watery graveyard. Vegetation grows along the tops, creating linear gardens. Bald eagles, great blue herons, and ospreys nest on the boats, and beavers and crabs run amuck in the haft-sunken ships. "Mini-ecosystems exist aboard—some with thriving populations of beaver, river otter, and deer," said Jody Couser of the Chesapeake Conservancy.
"Mallows Bay also supports populations of two rare fish species in Maryland, the longnose gar and warmouth, and is an important spawning and nursery habitat for striped bass. Osprey, eagles, great blue heron, and other birds can be found at Mallows Bay," Couser said.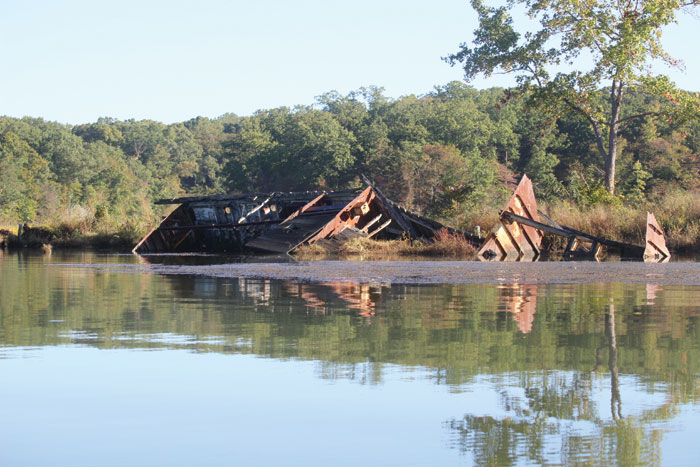 How did the ships end up in Mallows Bay?
Most of the ships in Mallows Bay date to a massive shipbuilding effort that began with President Woodrow Wilson's national call to arms against Germany in April 1917. The emergency fleet steamships were hastily constructed at more than 40 shipyards in 17 states. As quickly as that effort began, the ships became obsolete when World War I ended in 1918.
Many of these ships that had launched months earlier suddenly became obsolete or surplus. They were ferried to a Virginia salvage yard, stripped of metals and other items deemed valuable, and eventually tied together at anchorage in Mallows Bay. Today, the wrecks are largely submerged during high tide, but are revealed to the naked eye during low tide, which is where the term "Ghost Fleet" originates.
Can I paddle at Mallows Bay?
Find virtual tours and a downloadable map and self-guided paddling guide at the Chesapeake Conservancy website's Mallows Bay page.
by Carrie Gentile