Pride of Baltimore II visits Annapolis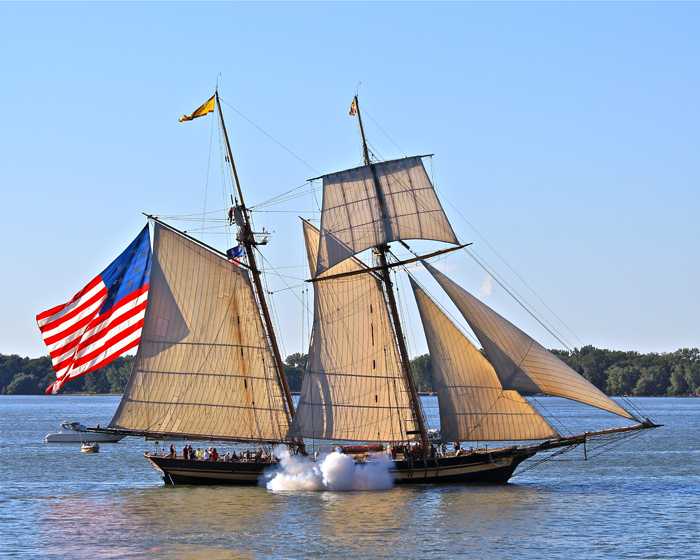 As part of the Maryland Day celebration festivities, the Pride of Baltimore II will arrive at Annapolis City Dock Monday, March 25, with free deck tours from noon until 2 p.m. The visit will also kick off the majestic vessel's 2019 public season. In addition to the deck tours, a ceremony, open to everyone, is planned at 3 p.m. to thank Maryland legislators for their support. Lt. Governor Boyd Rutherford, Delegate Maggie McIntosh, Senator Edward Kasemeyer, and Senator Nancy King will be special guests at the event. The day's Pride festivities continue from 4 to 7 p.m. when you may raise a pint at Latitude 38° in support of the Pride of Baltimore II. During this time, 10 percent of the proceeds from orders on the deck bar will be donated to Pride of Baltimore.
For those who want to visit this majestic vessel but can't play hooky on a Monday, the historic ship will also be docked in downtown Annapolis and open for public deck tours Friday through Sunday, March 29 to 31. Visitors may enjoy the tours from 4 to 6 p.m. on Friday and 11 a.m. to 5 p.m. on Saturday and Sunday.
What is Maryland Day?
Maryland Day commemorates the formal founding of the colony of Maryland, when the new colonists erected a cross on St. Clement's Island, offered prayers, and took "possession" of the land for the King of England. On Monday, March 25, Maryland turns 385 years of age.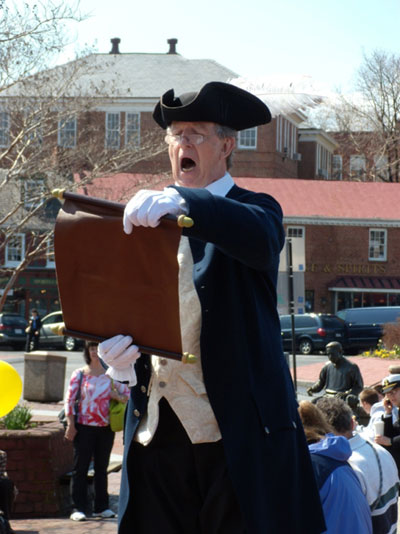 More Maryland Day Celebrations
During Maryland Day Weekend March 29-31, the area's historical and cultural sites come together to celebrate that milestone. It's a great time to gather your sailing crew, family, and friends to celebrate our rich maritime history and the Chesapeake Bay. Maryland Day celebrations in Annapolis and Anne Arundel County wil highlight the local history and the culture of the region. Many events are free or just $1. More information can be found here.