More women sailing = more fun
Women on the Water (WOW) is a sailing program run through volunteers at the Downtown Sailing Center (DSC) in Baltimore. It is designed to teach women and non-binary individuals how to sail.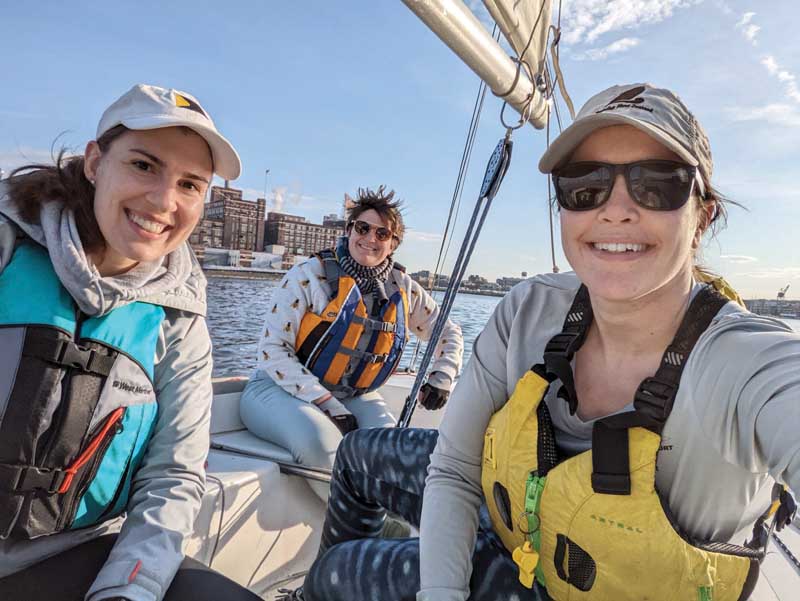 "In the larger sailing community we observed a wide gender disparity and a lack of opportunities to learn for women," explain Jordan Stock and Hannah Dickmyer, "so we decided to create a judgement-free and inclusive learning environment for women to come and learn from women in a casual way. We have a lot of fun and do a lot of learning from each other!
"This year we are running Maiden Mondays, and after the first week it looks like it will be a very successful season! We welcome all skill levels, and you do not need to be a member to sign up, although there is a $25 fee for non-members."
Visit the DSC website for more information, dates to sign up, and non-member payment. Hannah and Jordan say their long-term goal is to have the same number of male and female skipper members at the DSC.
More about the Downtown Sailing Center: The DSC mission to to provide quality educational and life enriching programs that promote self-esteem and teamwork through the joy of sailing. It is committed to promoting an environment of inclusiveness and accessibility, especially to youth, persons with disabilities, and those with limited opportunity. Find out more here.