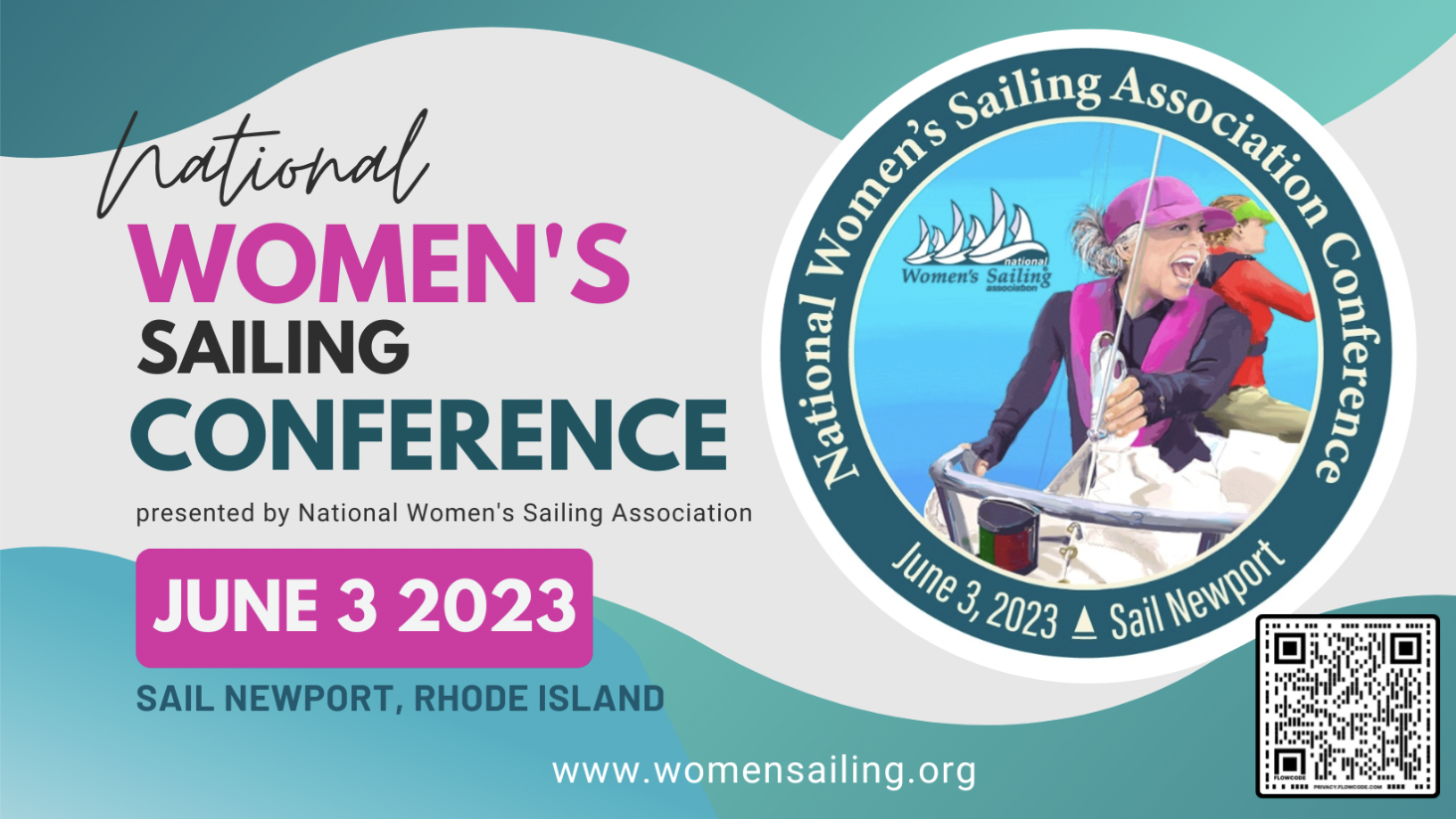 Female sailors of all levels should check out the 2023 National Women's Sailing Conference on Saturday, June 3 from 8 a.m. - 5 p.m.
The sailing conference, held at Sail Newport's Marine Education and Recreation Center, also offers a virtual option. Virtual tickets can be purchased through June 3, offering access to a half-day of online programming including a panel discussion, and recorded videos (virtual schedule available here). Experienced instructors and captains from across the nation will lead a full day of classroom, dockside, and on-the-water workshops. These sessions will focus on skills like sail trimming, working with marine electrical components, navigation, distress calls and maneuvers, and DIY sewing. The Conference also offers the popular Take the Helm track, an introduction to sailing for women. Several sessions have already sold out, so sign up now!
Captain Charlie Arms of Annapolis is one of this year's Conference's featured speakers. Captain Arms is a US Sailing Small Boat Sailing Instructor Trainer and has served on the National Faculty for Small Boat, Keelboat, and Powerboat. She is currently the Executive Director of Brendan Sailing and serves on the US Sailing Board of Directors.
Attendees can choose between Beginner, Intermediate, and Advanced Tracks, and will have sailing access to the protected waters of Newport Harbor and Brenton Cove. The presentation of the 2023 Leadership in Women's Sailing Award, co-sponsored by NWSA and Boat US, will highlight the event. Participants can also attend a Fundraising Brunch at the Elks Lodge in Newport on Sunday, June 4. Conference proceeds support the Adventure Sail program, Learn-to-Sail Scholarships for girls at local programs, and the Sue Corl Youth Sailing Scholarships.
For questions about registration, contact [email protected] or 985-247-8919. For more information about the National Women's Sailing Association, including how to become a member or sponsor, visit womensailing.org. Follow NWSA on Instagram, Facebook, YouTube, Twitter, and LinkedIN.
by Storrie Kulynych-Irvin