Being Paralyzed Does Not Stop Chesapeake Sailor Lance Garms from Sailing
Giving up on a dream is a common theme among young people. We often see them as unreachable and imaginary. Challenges present themselves, and we give up on something we've worked so hard for whether it be a dream school, professional sport, or a job we have always wanted. My father Lance Garms spent the majority of his life chasing after his dream of sailing the world. He was diagnosed with a disease stealing his voluntary muscle movements at the age of 46. As he becomes more paralyzed with every passing day, my dad refuses to give up on his dream to sail.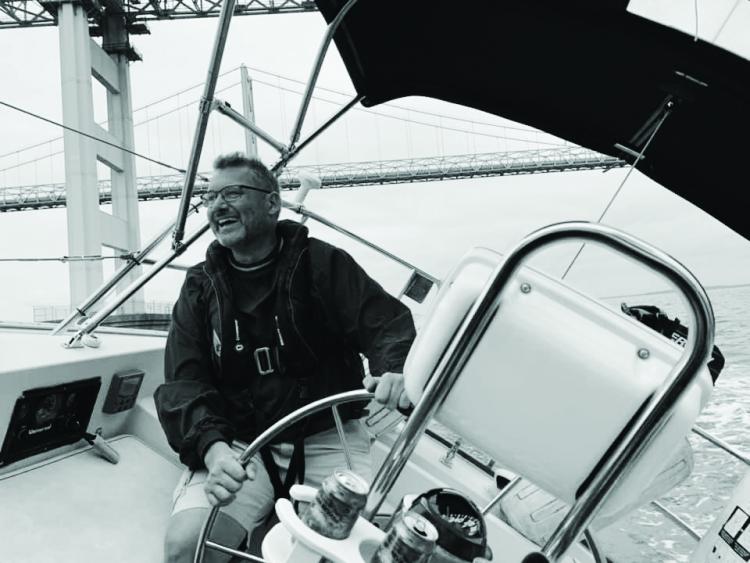 Currently 50, my dad was diagnosed with Lou Gehrig's Disease, more commonly known as ALS, four years ago. Through much testing and trying to eliminate many diseases and ailments, Johns Hopkins doctors were able to narrow his prognosis to ALS. "Every time I got a test back, I would hope I had that [curable] illness because at least those are treatable," Lance expressed.
In spite of knowing this information, my dad purchased a 35-foot Niagara sailboat. Before buying his own sailboat, he had been aboard many other vessels. At 23, he was a scuba diving instructor with his best friend for several years. At 28, he experienced his first sail. Being a member of the Annapolis Sailing School and Chesapeake Boating Club, Lance fell in love with the sport.
"[It's] peaceful, there is a sense of freedom, and with sailing in particular you feel a sense of accomplishment by being able to use the wind to make your boat go," he shared.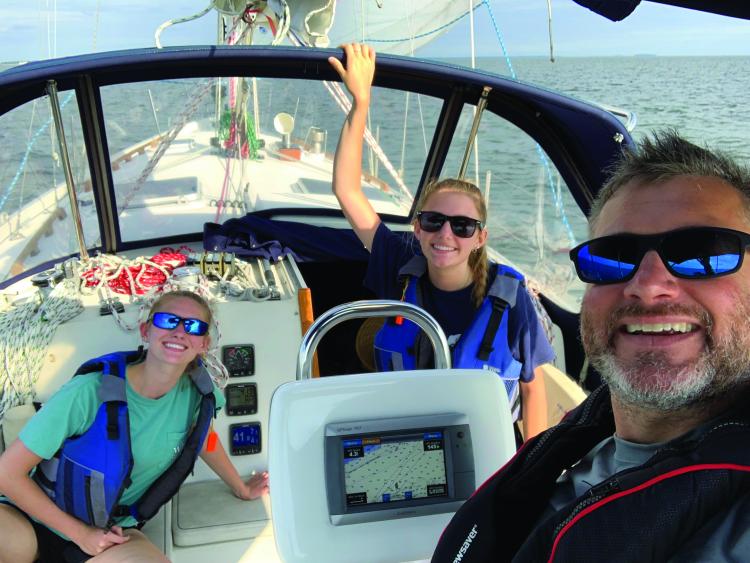 Much like our father, my sister Sophia Garms shares a passion to sail. She is on the sailing team at her school and describes it as a freeing feeling as well. Being taught from a young age by our dad, Sophia sails not only for her own enjoyment but also in dedication to our dad. "When he moved me into college, there was a flyer in the dorm, and he encouraged me to attend the interest meeting [for the team]," Sophia said.
Throughout the years my dad has lived with ALS, he has changed much as a person, both physically and emotionally. He is faced with new challenges daily, yet adapts how to go about them rather than dwelling on the ways he cannot. "He's always coming up with new harebrained schemes. He just adapts them to his current abilities," longtime friend Jeff Turken said.
Among his struggles, Lance puts forth much of his effort to find the bright side in every hardship. Friend Christina Fritts, among many, provokes much of Lance's laughter. Her foolish comments and the inside jokes they share tend to result in Lance's famous quote, "Don't make me run you over with my wheelchair."
Unfortunately, his mobility is not so good. Friends and family willingly assist their dear friend time and time again. Sometimes it's as simple as installing a light switch or making him a sandwich. The company and lighthearted conversation are much more than a helping hand.
In addition to the little things, my dad can rely on friends and family to travel with him so that he can continue seeing the world one country at a time. Just in these past four years he has traveled to 15 countries. He is able to do so with the generous amounts of time he now has from going on long term disability leave at his last job at IBM. Lance has also spent his time raising money for the ALS Association to donate for further exploration to find a cure, as well as to provide equipment to people living with the disease.
On October 17, 2020, Lance organized his own Walk to Defeat ALS fundraiser in Annapolis after the impacts of Covid resulted in a cancellation of the initial yearly event. The walk consisted of approximately 40 folks in the area, but friends and family from all over the country participated. We paraded through the Eastport section of Annapolis to spread awareness for the cause. My dad raised a whopping $6020 in the ALS fundraising event, placing second in the DC-Maryland-Virginia area.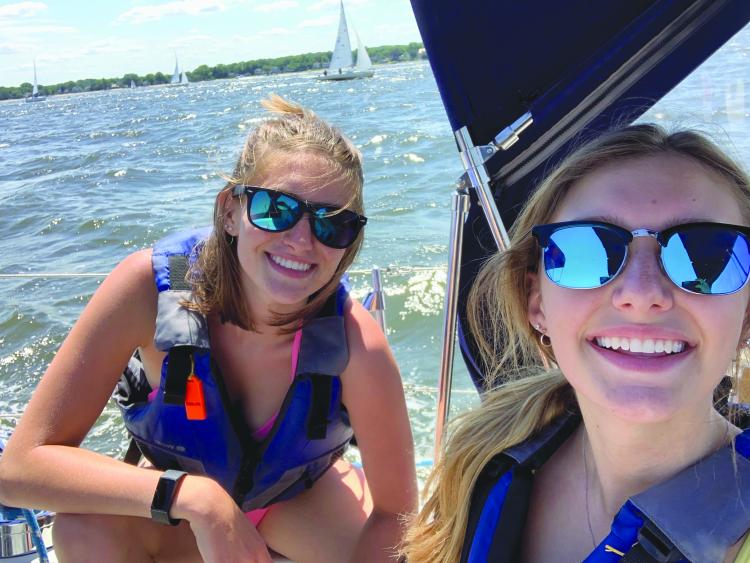 Wild Wings, Lance's sailboat, was recently sold, as he can no longer care for her. He plans to continue sailing with the Chesapeake Region Accessible Boating (CRAB), an Annapolis-based organization that has been operating for 30 years; they have recently acquired land on Back Creek, where they will build a completely handicap accessible boating center. Their modified boats allow people with mobility difficulties to sail comfortably and safely.
Some may say Lance is headstrong; others may say he is pragmatic, yet they've never seen a happier person living with a lifelong illness. As my dad continues his life's journey, he advises me to "appreciate moments in life, the present moment being the only moment that really counts."
With every day that passes, Sophia and I contribute to make our dad's life as enjoyable as possible in spite of the struggles he faces. We admire his ability to continue to teach us to be strong and independent women. My strong work ethic has been extremely helpful during the time my dad has had ALS. As a junior in high school I have time-consuming responsibilities; however, I have been able to juggle those alongside my personal hobbies and taking care of my dad. I enjoy writing, sailing, exercising, and cooking for my family.
The lessons and advice I have picked up from him in hard times have helped me strive towards my full potential. For that I am grateful. Without the cliches to "never give up on a dream," I would not have had the opportunity to share our story with you.
~ By Julia Garms
May is ALS Awareness Month. To learn more visit the ALS Association at als.org.