Sail through the winter with these six tips:
If you're sailing through the winter, you've probably got a favorite wool hat, some toasty socks, and a pair of gloves that provide both warmth and dexterity. Here are six tips for comfort and safety.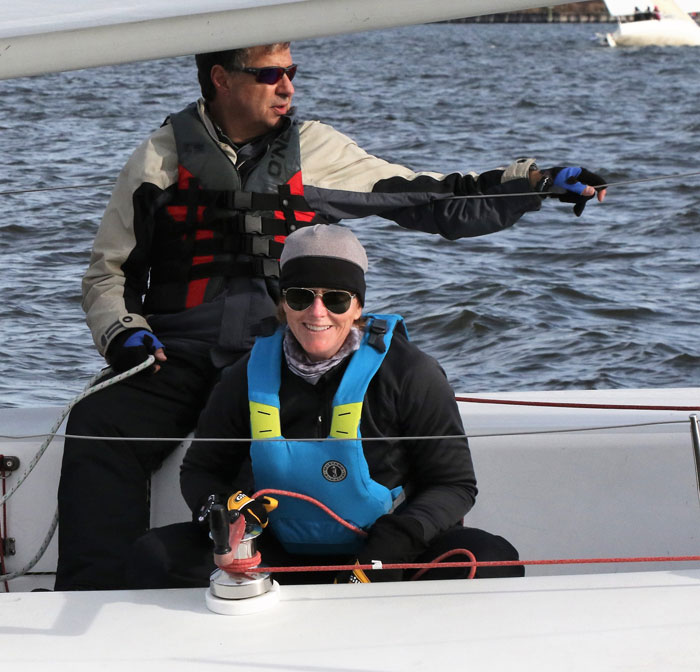 Wear a PFD, every time
If you sail year-round, you don't need us to tell you that water temperatures will be dangerously cold for the next few months. Set the example for your fellow sailors by wearing a PFD. This isn't about whether you can swim. It's about the devastating physiological changes brought on almost instantly by immersion in water this cold. Find a PFD that's comfortable and wear it proudly!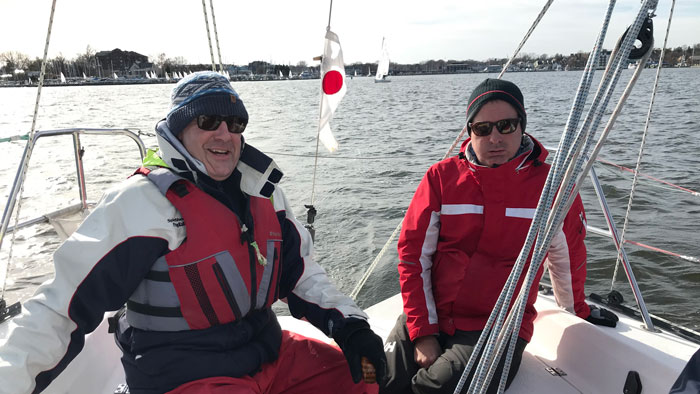 Wear layered clothing
Wool, silk, and polypropylene inner layers hold body heat better than cotton, which when wet absorbs and traps water in its fibers. A wind- and water-resistant outer shell will go a long way toward comfort, as will a pair of boots designed for sailing. A change of clothes and towel stowed in a watertight bag can stand ready for any unexpectedly wet crew members.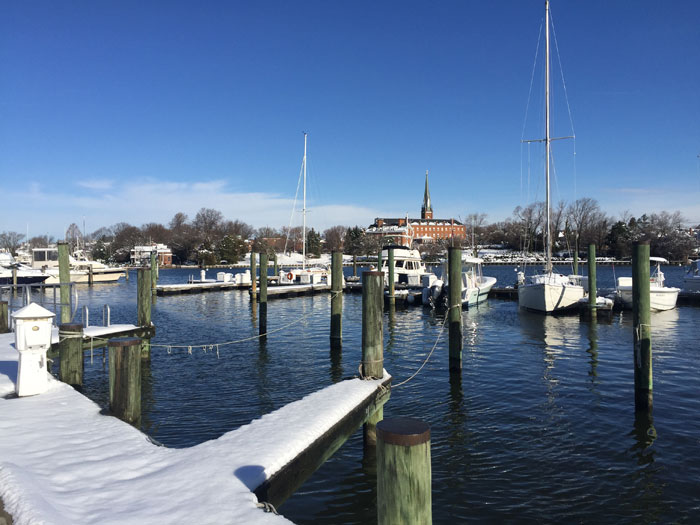 Use caution on docks, finger piers, and while boarding and disembarking
Ice isn't the only thing that makes for slippery surfaces; frost and snow can too. Purchase some eco-friendly ice melt before you need it, and slip into your PFD before walking down the pier.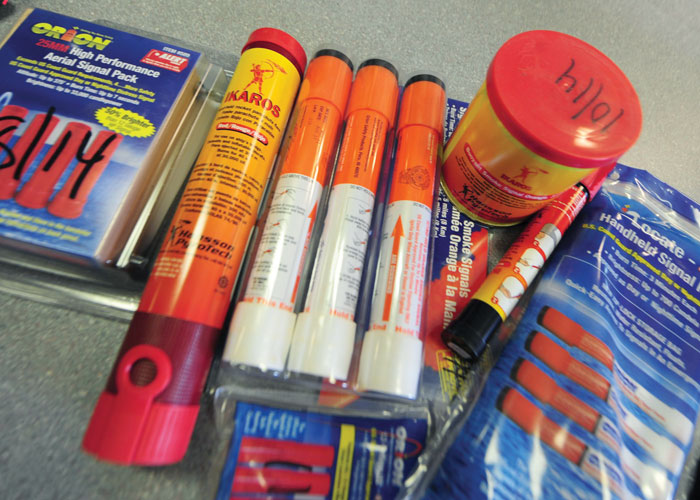 Carry a VHF radio and flares
With fewer boaters on the water and more hours of darkness, calling for help could be more challenging than simply flagging down a passing vessel.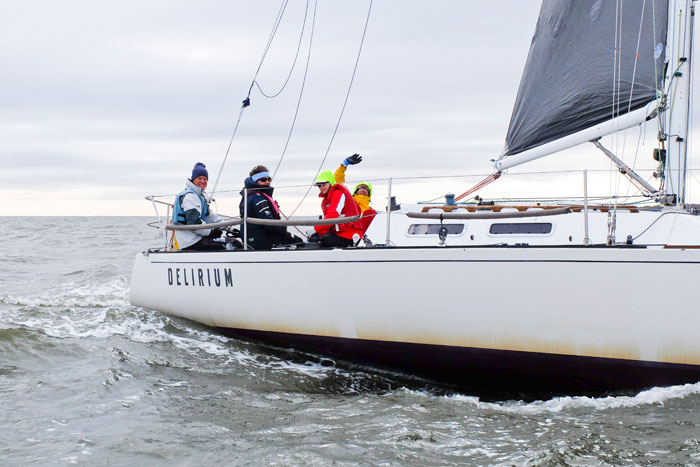 File a float plan
Even if you're just checking on the boat, because it only takes a second for the unexpected to occur. This can be as easy as texting a friend or family member about your time of departure, intended course, and anticipated time of arrival.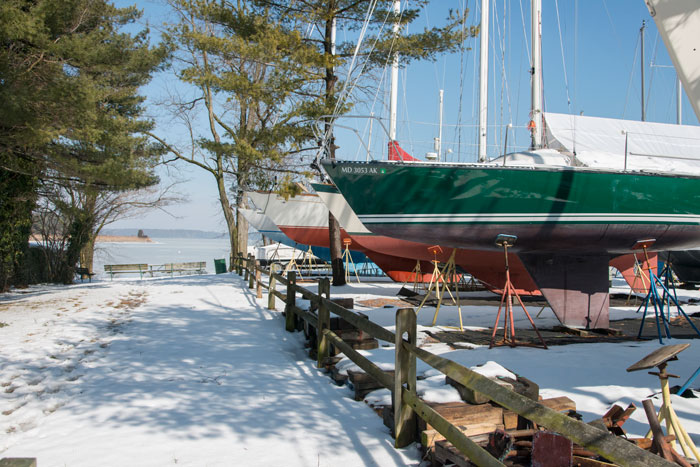 Check on your boat and pier
Water expands when it freezes, and that means the potential for damage to piers, pilings, and boat hulls. A deicer hung from the pier (or mounted to it) will circulate warm water from the bottom of the creek or river. Why not set it up now, before you need it? A timer and thermostat cay be added for energy efficiency.