SpinSheet Changes Its Happy Hour To Laundry Night for the Summer 2021
Sailors who have enjoyed SpinSheet Happy Hour on Facebook Live and YouTube on Friday evenings for the past year will want to readjust their schedules to a 5- 6 p.m. time slot on Mondays, for the summer only, for SpinSheet Summer Laundry Night.
The virtual sailing variety program, still sponsored by Mount Gay Rum, will air on the following Mondays: June 7, July 12, and August 2.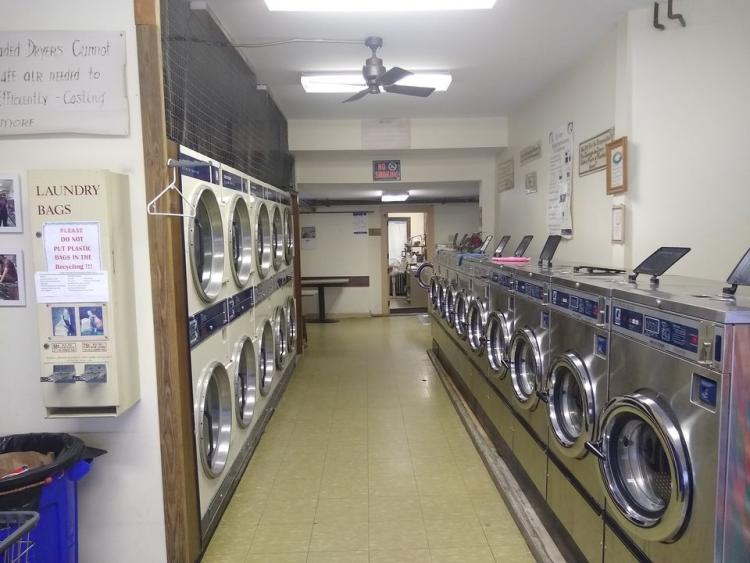 "Even in 2020 when we were all holed up in our houses, our online attendance numbers for happy hour dropped when the weather improved in the summer," says SpinSheet editor and Happy Hour host Molly Winans.
"It makes sense, as we sailors are outdoorsy people. Who the heck needs to sit through another virtual event when there are boats to go out on?"
She and show producer and SpinSheet associate publisher Chris "Charb" Charbonneau put their heads together to think through a new time slot for the summer months.
"It's hard to find an evening that works for sailors in the summer, especially since so many of our topics are racing related" says Molly.
"Summer weekends are packed with racing. Racing goes on Tuesday nights out of Baltimore City Yacht Association and Severn Sailing Association, Wednesdays everywhere from the top of the Bay down to Hampton, Thursdays out of J/World Sailing School, and Fridays out of Eastport Yacht Club."
Monday night, aka "laundry night," seemed the best solution, even if many sailors don't really associate that day with happy hour.
"We have yet to nail down our topics for the summer, so stay tuned to the SpinSheet calendar at to our upcoming June issue," says Molly. "The program format will be the same as our award-winning SpinSheet Happy Hour."
"Okay, I just made that up," she admits. "No one's given us an award for it, but Mount Gay Rum did send me a bottle of rum and a jacket, and that was a winning combo."
Find our archive of SpinSheet Happy Hours on Facebook and topics for future episodes on our calendar. Our next show will air on FB and YouTube Friday, May 7 at 5 p.m.: "How To Run a Great Team Racing Regatta." SpinSheet Summer Laundry Night will commence June 7.