Take Someone Sailing Day a Huge Success!
When the Annapolis Waterfront and Sailing Center (AWSC) and SpinSheet Magazine joined forces to host Take Someone Sailing Day, they hoped that they could introduce some young people and local celebrities to sailing. By the end of the June 22 event, they realized that the more than 30 enthusiastic young sailors who went sailing that day were the actual celebrities and stars of the show!

"It was absolutely a 'Chamber of Commerce' day," says SpinSheet publisher and AWSC vice president Mary Ewenson. "Sunny, with temperatures in the low 80s and a light breeze, just the right amount of wind to take newcomers sailing. We could not be more pleased with how the day went and are very grateful to the City of Annapolis for inviting the students to participate."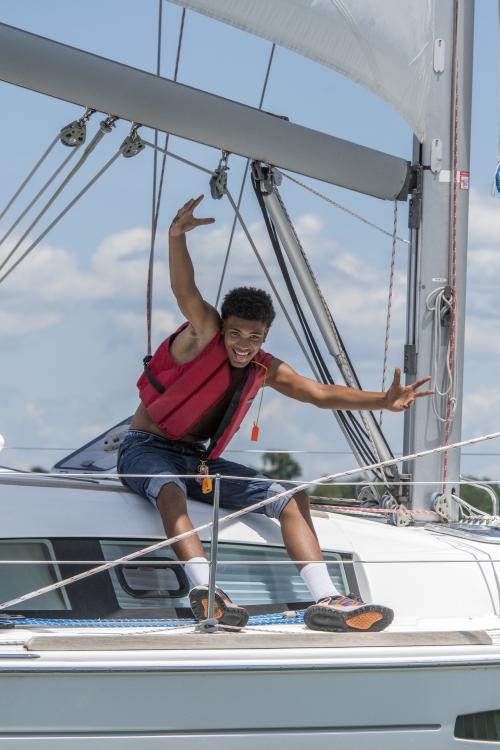 More than 50 sailors, including 31 teenagers, a dozen volunteers, who were skilled sailors, and regional politicians and media representatives, departed from City Dock on seven boats, including the well-known Sandbaggers Bull and Bear, for a two-hour afternoon sail.
Sailing as guests were Annapolis Mayor Gavin Buckley, Anne Arundel County Executive Steuart Pittman and his family, Maryland Senator Sarah Elfreth, and various representatives from the media such as Bobby Cardoni from WRNR and his wife Victoria. Out of Sandy Point State Park, six other boats full of sailors participated through Chesapeake Region Accessible Boating, also known as CRAB.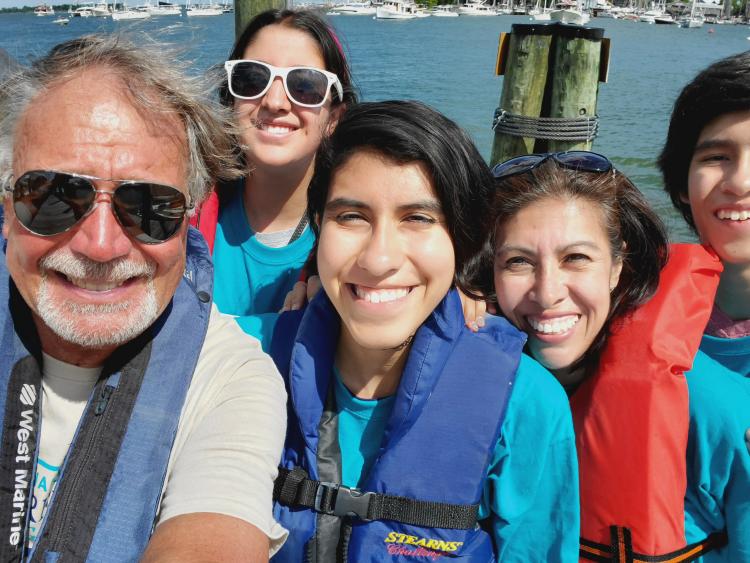 Photographer Al Schreitmueller documented the sailors from SpinSheet's boat near the Naval Academy wall, and volunteer skipper Craig Ligibel captured photos from his catboat, Mystic Wind, and afterward on land. SpinSheet staffers interviewed the young sailors upon their arrival at City Dock after an exhilarating sail.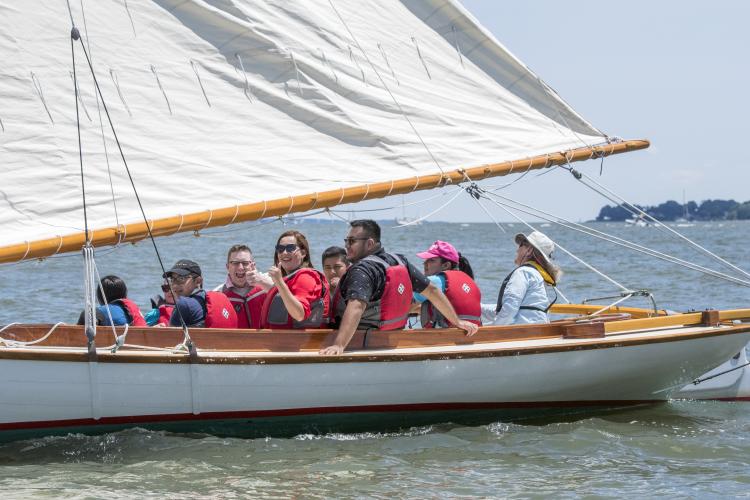 Take Someone Sailing Day was held in conjunction with the international celebration of sailing known as the Summer Sailstice, which encourages sailors around the world to get on the water that weekend closest to the solstice. The Annapolis Waterfront & Sailing Center and SpinSheet plan to make this an annual event and invite anyone with a boat in the region to take others sailing. Mark your calendars for Take Someone Sailing Day June 20, 2020, and join the on-water fun.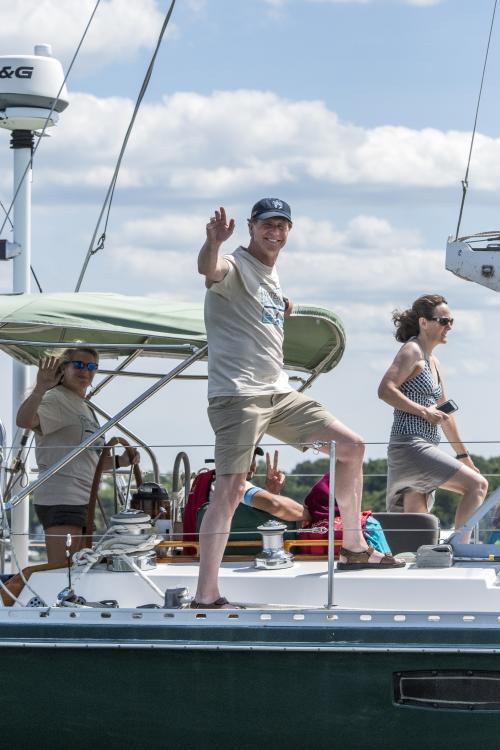 Find downloadable photos of the event here.
Thanks to the Capital for this cool article!
The Annapolis Waterfront & Sailing Center (AWSC) is dedicated to celebrating, sharing, and enhancing Annapolis's maritime heritage by inclusively engaging residents, students, visitors, and the entire community in universally accessible boating, boating in education, and Chesapeake Bay stewardship.
AWSC is a partnership with the City of Annapolis and Anne Arundel County as well as the United States Naval Academy, Anne Arundel County Public Schools, Brendan Sailing, SpinSheet Magazine, Eastport Yacht Club, Severn Sailing Association, Seafarers Yacht Club Foundation, Sea Scout Boat 1959, and Seafarers Yacht Club. Learn more here: https://www.discoverawsc.org
Launched in 1995 in Annapolis, SpinSheet is the Chesapeake Bay's one and only sailing magazine.