Posted September 12, 2017
Annapolis Symphony Orchestra at the SAP 505 World Championships Opening Ceremony September 23: World-class sailors from 12 countries will gather for the 2017 SAP 5O5 World Championship Opening Ceremony, being held on Saturday, September 23 at Severn Sailing Association. Performances by members of the Annapolis Symphony Orchestra will highlight the Opening Ceremony, which is being presented by the Chesapeake Bay Yacht Racing Association (CBYRA).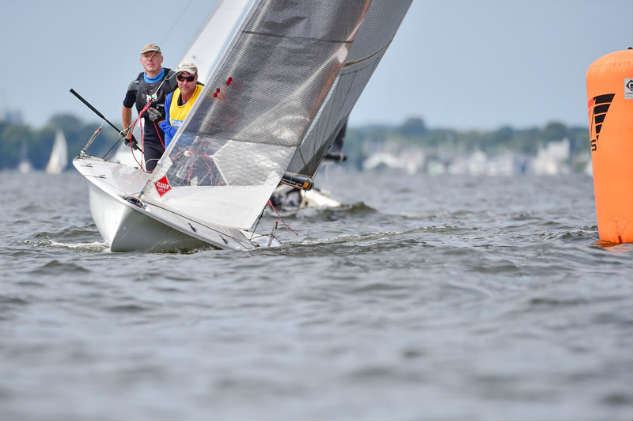 Dave Gendell, co-founder and contributor of SpinSheet Magazine, will serve as Master of Ceremonies for the event, which will begin at 5 p.m. with the Official Flag Raising. Sailors from Australia, Bermuda, Canada, Denmark, Finland, France, Great Britain, Germany, Ireland, Japan, Poland and the United States will be recognized. Annapolis Symphony Orchestra's "Brass Quintet" will play the national anthems of all 12 participating countries while competitors walk with their respective flags.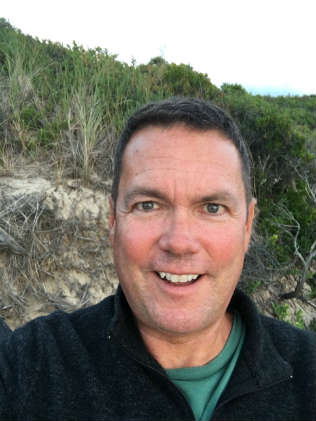 The United States Naval Academy Color Guard will perform prior to playing of the United States national anthem, which will be performed last and followed by presentations by several noteworthy speakers.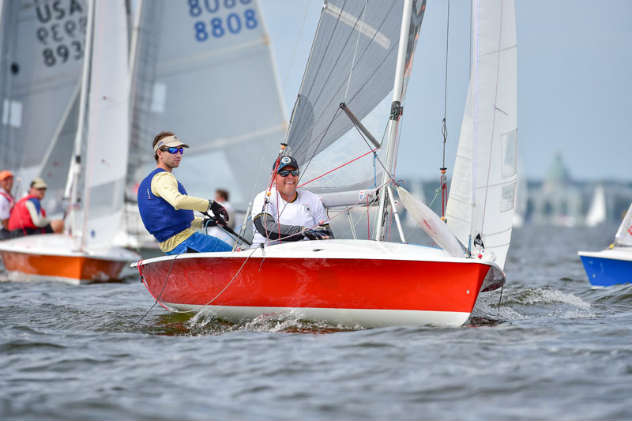 Christopher Sala (trumpet), Christopher Buchanan (trumpet), Steven Barzal (French horn), David Perkel (trombone) and Jay Heltzer (bass trombone) comprise the ASO Brass Quintet, which will also play fanfare to begin and end the program.
"The Annapolis Symphony Orchestra is deeply embedded in the character of this community. Sailboat racing is a huge part of the fabric of Annapolis so we are honored to participate in the Opening Ceremony for this international championship," said Patrick Nugent, Executive Director of the ASO. "It has been fascinating to collect all the anthems that are needed. Our brass ensemble has been practicing them diligently and I am certain the visiting sailors will be quite pleased with the renditions provided."
Carl Smit, an Annapolis resident who teamed with Mike Holt to capture the 2015 SAP 5O5 World Championship, will carry the American flag during the ceremony. Smit is a Naval Academy graduate and former Navy SEAL.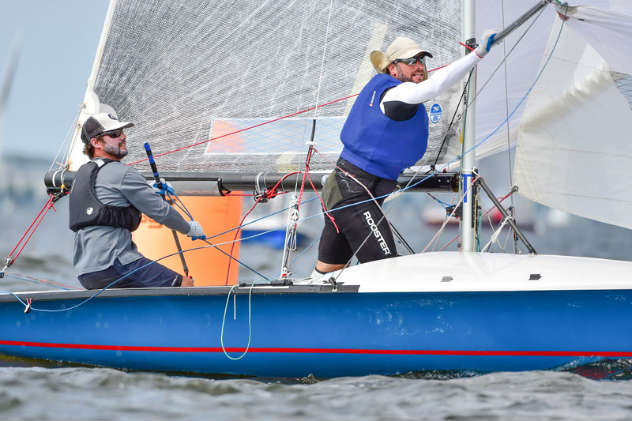 Anne Arundel County Executive Steve Schuh will welcome the sailors to the area in brief remarks to begin the speaker portion of the program. Dr. Stuart Walker, a member of the National Sailing Hall of Fame, will represent co-host Severn Sailing Association. Dr. Walker is a legendary Soling sailor and founder of SSA. Commodore Heather Ersts will speak on behalf of co-host Eastport Yacht Club. Other distinguished speakers include US Sailing Executive Director Jack Gierhart and International 5O5 Class President Mike Quirk. Featured speaker is Bjoern Ganzhorn, Head of Global Sponsorship for Title Partner SAP.
"We are very pleased with how the Opening Ceremony has come together and feel we have several unique and interesting elements," said Jesse Falsone, chairman of the 2017 SAP 5O5 World Championship. "We have 90 teams from all over the world coming to Annapolis for this great regatta so it is fitting to treat our distinguished guests to a proper Opening Ceremony to kick off what will be a fantastic week of racing."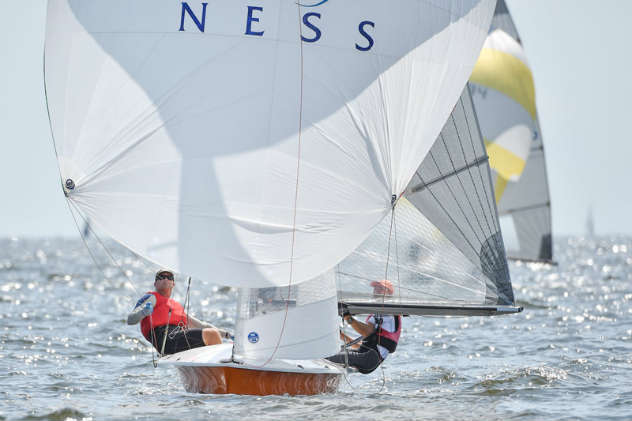 Local organizers of the SAP 2017 5O5 World Championship are grateful to the Chesapeake Bay Yacht Racing Association for providing a "Regatta Support Grant," which was primarily used to support the Opening Ceremony. This is the third grant awarded this season by CYBRA, which was founded in 1914 to organize and promote sailboat racing on the Chesapeake Bay.
Peter Zahn, president of CBYRA, says, The CBYRA Executive Committee is pleased to be able to support the 5O5 class and continue broadening our commitment to one-design sailing on the Chesapeake Bay. The Regatta Support Grants, together with those from the Fund for Chesapeake Sailors, are some of the most effective tools CBYRA has to promote and enhance racing on the Bay. We also want to thank our members for their continued contributions to the funds that make these grants possible."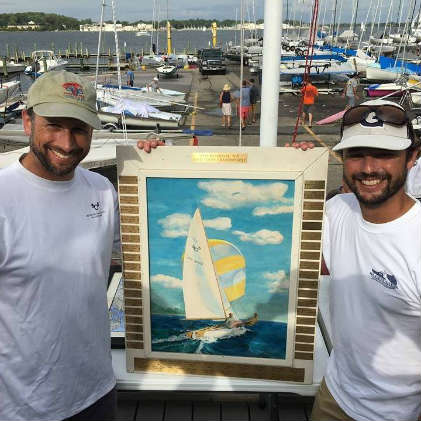 "We have active 5O5 racing on the Chesapeake Bay (Annapolis, Hampton, and West River), so certainly that is one class we want to support and promote," Zahn said. "This world championship is bringing high-level competition featuring sailors from throughout the world to our shores so we should be very proud."
Grace Lucas, a former collegiate sailor who dates 5O5 skipper Chris Segerblom, has served as coordinator of the Opening Ceremony. "Grace has really done a terrific job of pulling all the various elements together to create a first-class event that will get our regatta off to a rousing start," said Falsone, an Edgewater resident and Severn Sailing Association member who is part of one of the top American teams competing.
For more SAP 505 Worlds information click here
Event inquiries should be directed to Jesse Falsone, regatta chairman