Don't Really Get It? We Get It and Are Here To Help
When we came up with the idea of a SpinSheet Racing Team nine years ago, our thought was to celebrate Chesapeake racing sailors—not just those who had podium finishes—but those who raced a LOT, in a variety of races, all season or all year long.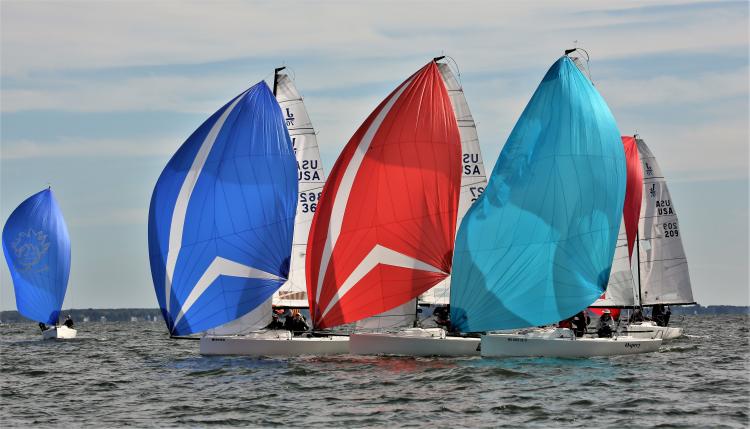 By launching the SpinSheet Racing Team, our goal was to assemble a team of racing fanatics from all corners of the Bay. Over the years, we've heard that our team confuses some sailors. To clear things up, here are the nine misconceptions we hear the most and our responses to them:
What exactly does a sailor need to do to be on the team?
To be on the team, within the calendar year, you need to earn 25 points through racing in various regattas, volunteering on race committee, donating to sailing causes, or a combination thereof. All our listed at spinsheet.com/racing-team. You must sign up on this page of our website by December 15 to make it official.
Do team members race with the SpinSheet staff?
No, you race with the same people you always race with at your club out of your home port. We probably confuse matters by referring to our staff in the magazine as Team SpinSheet. These are two different things: Team SpinSheet (our staff) and SpinSheet Racing Team (readers who race like maniacs who join our "club" of racers). We don't always have openings on our staff (if we do find them here), but you're always welcome to join the SpinSheet Racing Team! Make sure to join by December 15, 2023.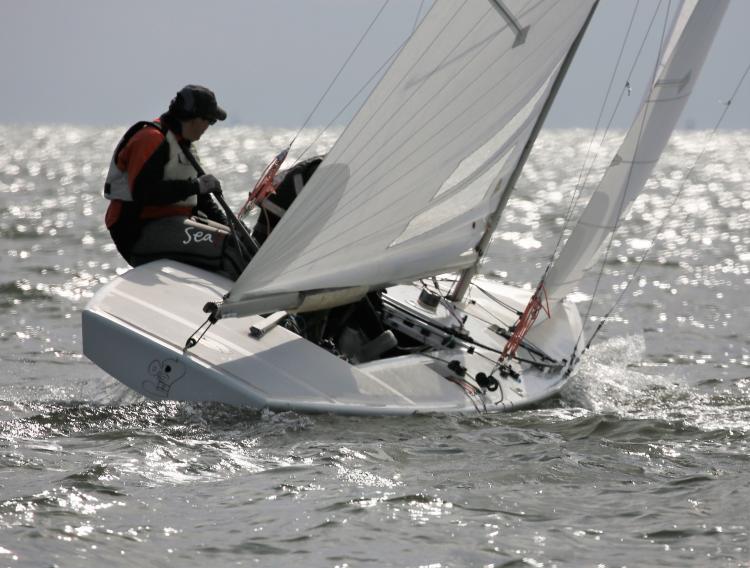 3. Do I have to race 100 times to get on the team? That seems like a lot.
No. You're confusing it with the SpinSheet Century Club, in which members log 100 days on the water (sailing, powerboating, paddling) within the calendar year. We HAVE had Century Club members who have also become SpinSheet Racing Team members. To learn more about the Century Club click here.
What kind of boat does the team sail on?
This is not a team-racing or match-racing event, where we all show up and race on one-design boats. It's really more of a virtual team in which you tell us about the many regattas you've competed in (by December 15). Then, to honor your participation in them in the calendar year, we make you a member of the SpinSheet Racing Team and award you with a Team One Newport long-sleeved tech shirt and a party with beer and cake. We never actually sail together as a team.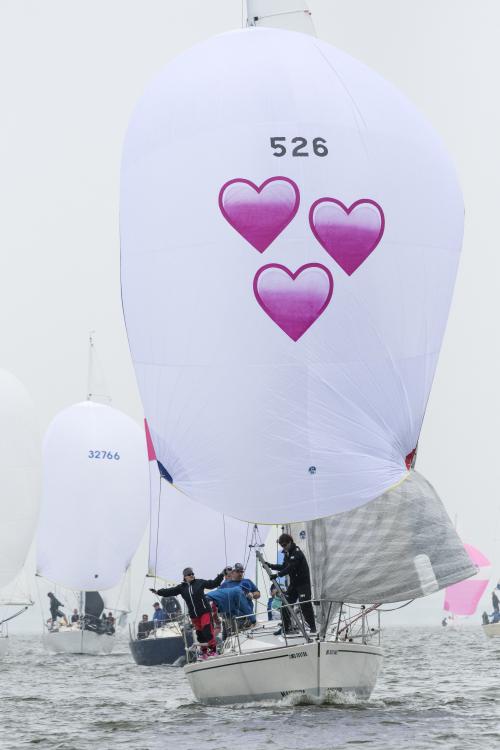 5. Do you have to be an experienced racer to get on the team? I'm new to this.
We celebrate racing sailors of all levels. As long as you've participated in the following, you're welcome to join the team: one series, one charity regatta, one volunteer day, two distance or multi-day regattas, and three other regattas. You must join by December 15.
I'm a professional sailor. Can I still be on your team?
Yes. As long as you've logged your 25 points. Just don't expect any payment besides a Team One Newport shirt! Oh, and a party with beer and cake. You must join by December 15.
I'm the skipper of the boat. If I qualify, my whole team does, right?
No. It doesn't matter whether you're a skipper or a crew member; all sailors must sign up as individuals. Click here to join the team by December 15.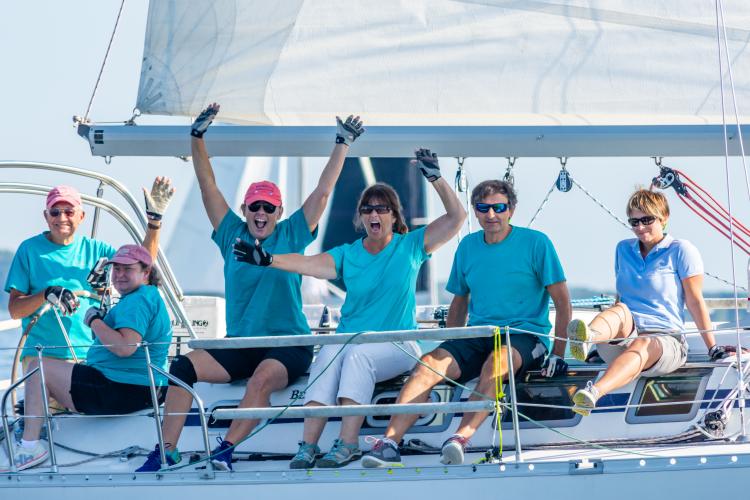 8. Do I have to donate money to a sailing charity as part of the team?
No. It's just one of the many things you can do on the list to get to 25 points. People have asked us if this means they can buy their way onto the team. Well, YES, but keep in mind you get one point for donating $50 or more to a sailing charity. That would mean it would cost you $1250 to get to 25 points. Go for it! OR you can just race more, which is the point!
Learn more about the SpinSheet Racing Team here. Deadline for the 2023 team is December 15.