What To Watch for When American Magic Competes in Round Robins January 14
Pour yourself a Mount Gay Rum or other suitable nautical libation and settle back to watch or listen to some incredible racing as three high-tech racing machines capable of speeds in excess of 60 mph battle it out for the right to challenge Emirates Team New Zealand for the Auld Mug in Auckland, New Zealand starting on Thursday, January 14.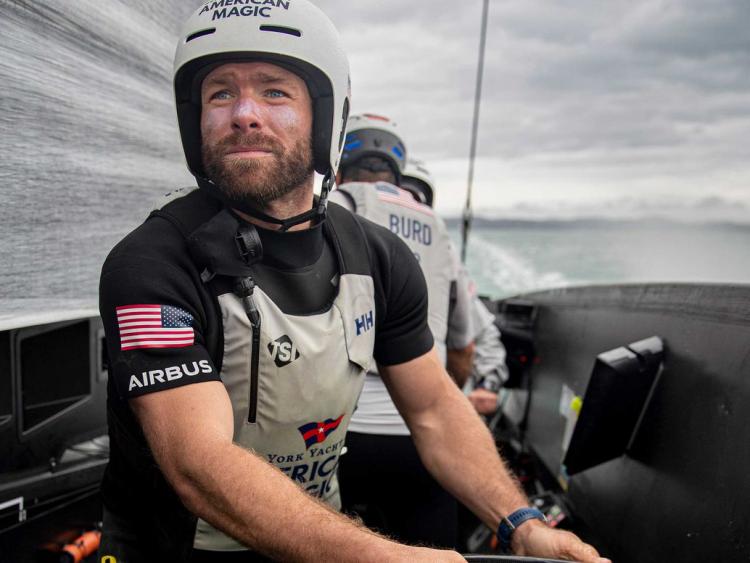 The Prada Cup Challenger series races kick off around 9 p.m. East Coast time each day (with a 3-4 pm Auckland start time the next day). Round One pits the American Magic Team USA skippered by Annapolis's Terry Hutchinson against Ineos Team UK helmed by Britain's Sir Ben Ainslie. The Yanks take on Team Luna Rossa the following day and will also host a rematch against the Brits.
The round robin format has the three challenger teams completing eight match races against each other over a period of 10 days. The winner in points of this first go round will have a couple of days off as the two lower finishers fight it out for the right to compete in the Prada Finals in a best of seven series that is scheduled to conclude on Feb. 2. Then, the winner of the first round and the winner of the best of seven series go head to head in a best of 13; first team to reach seven victories series that will determine the Challenger to Team New Zeland. New Zealand's defense of the Cup is scheduled to start on March 6.
For the full Prada Cup schedule, click here
Odds makers in the UK put the American boat the favorite to emerge from the Prada Cup as the Challenger. The same bookmakers have Emirates Team New Zealand as a 2:1 favorite to retain the Cup.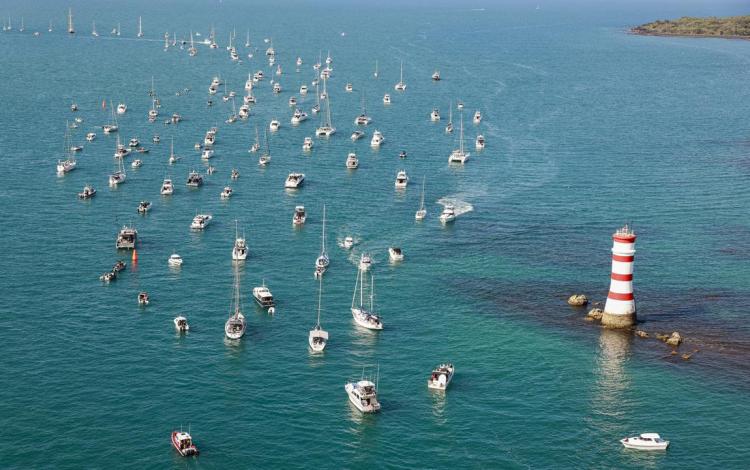 "We're up for the challenge," says Team American Magic skipper Terry Hutchinson. "We go out every day working to win."
American Magic's jib trimmer Dan Morris has a unique perspective on his boat's performance. In a Zoom interview with your reporter last week, Dan told SpinSheet: "I sit right in the front… hunkered down in my little capsule… It's hot. Maybe a little stinky. I can't see the water but I can see the sail. The noise is incredible: wind speed, the sound of motors, water constantly hitting me in the face. I have a display I monitor with 20 points of information. We've been at this for a long time. Each time we go out, we get just a little bit better. Hopefully, that will be enough in the races ahead."
Morris is 33 years old and is a veteran of the SailGP circuit. He and a handful of "young Turks" form add a youthful energy to the steadying hands of skipper Terry Hutchinson, helmsman Dean Barker, and flight controller Andrew Campbell.
"We've been at this for two-three-four years. We want to win, to beat our pals on the other boats. Nothing is worse than walking into a bar and seeing those guys with smirks on their faces if they have just beaten us on the water. Pride drives a lot of it."
Morris advises stateside observers to pay close attention to the jibs, the foils, and the starts.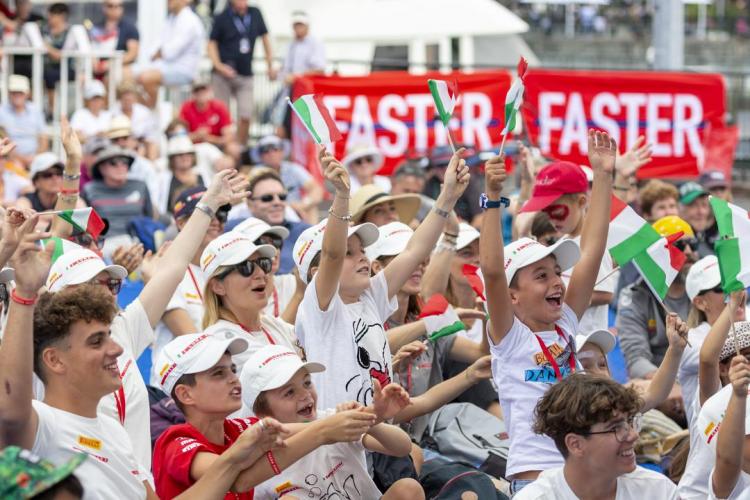 "They say big sails win big races; small sails win fast races. I suspect in this competition fast is better. Watch what sails the boats are flying, and you can figure out their strategy.
"We know these guys. We've sailed against them for lots of years. Jimmy (Spithill), Ben (Ainslie) and Peter (Burling) have a certain style. We can anticipate how they are going to react to what we do. That can be dangerousbecause every now and then, they'll do something unpredictable and out of character. That's when it gets crazy on the water."
Morris calls skipper Hutchinson "a great guy to work for. You can come to him with anything, and he'll listen to you. You always know where you stand with him. He doesn't pull any punches."
On most race days, Terry will be at his pedestal as a grinder. "It's cool to see him there behind me. Those guys expend a tremendous amount of energy. They'll rotate in and out as the week goes on."
What fuels Team American magic? "The thought of losing isn't anything we contemplate. We know we've got to put on a good show. What gets me going other than pride is plenty of caffeine and tons of peanut butter and jelly sandwiches. New Zealand beer? Awwww. It's been so long since I've had one, that will be a treat when it's all over."
Since the Christmas races which saw the American boat win four races and lose two (against Team New Zealand and Team Italy's Luna Rossa), Morris says each of the challenger boats has made measurable progress in speed and in the ability of the crews to handle the boats. "We all are faster. We all are better. This will be anybody's race."
Suffice it say that getting the four AC teams and their boats ready to compete in the midst of a pandemic in which the host country has virtually closed its borders to foreigners has been a challenge.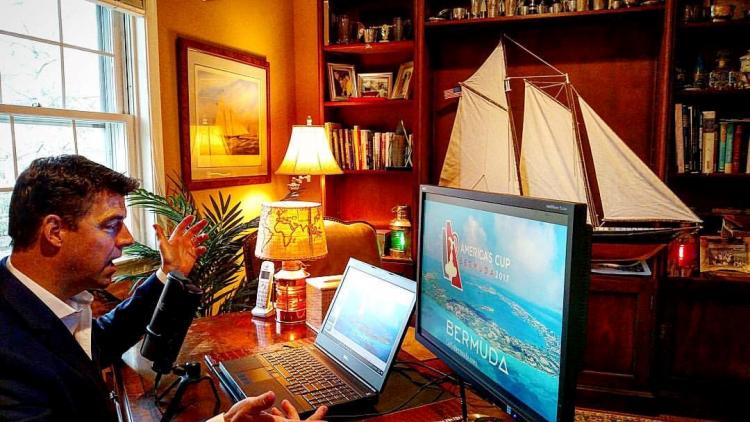 Crowds at the America's Cup Village have been enthusiastic but composed almost entirely of New Zealanders. It is all but impossible for a race fan to travel to New Zealand due to tight Covid-19 travel restrictions.
There are, however, a number of ways for US fans to follow the action.
Here is the official America's Cup release on viewing options:
LIVE: Per the broadcast agreement between the America's Cup event authority and the U.S. rights holder NBC Sports, U.S. viewers will be able to watch all racing live with the NBC Sports Gold America's Cup Pass. The NBC Sports Gold app and online portal not only show the America's Cup "world feed" for all live racing, but have additional content such as on-demand access to onboard cameras, stats, and all race replays from the ACWS through the America's Cup Match.
TIME DELAY: NBC Sports Network and www.nbcsports.com will carry most of the racing either live or with a multi-hour time delay, and all races will be available on replay.
48 HOURS LATER: Races are unlocked in the U.S. on the America's Cup YouTube channel
The NBC Gold package will set you back $157 with the America's Cup discount. Click here for details: https://www.nbcsports.com/gold/americas-cup. If you're a serious AC 36 junkie, this is probably the way to go.
Annapolitan Tucker Thompson has put together a free pre-race show dubbed THE CUP EXPERIENCE, an online pre-race AC show with team updates, race insights, and TV footage that will lead up to the start of each AC TV broadcast. The virtual shows will be offered for free to the nationwide US sailing audience and to members of over 1000 yacht clubs.
Thompson will host and produce the half-hour shows about American Magic which will be broadcast online on Facebook and YouTube before racing starts on every scheduled race day throughout the 36th America's Cup from January 14 to March 15. America's Cup expert, Jack Griffin is the cohost. To catch Tucker's pre-race action, click on this link to subscribe: THE CUP EXPERIENCE
Sailors looking for a cheap (free) alternative that takes a little imagination but will give you real time results with just a little bit of web surfing should go to Newstalk ZB Sport, i heart radio : https://www.iheart.com/live/newstalk-zb-sport-6194/. The station bills itself as the "home of the America's Cup. "The commentary is first rate and at times there are some graphics that help you follow the action." Good enough for me.
The New Zealand Herald also offers almost real-time updates if you are prepared to poke around in their web site a little for the latest scoop. www.nzherald.com
And, for the ultimate in up-close and personal reports on the Cup, be sure to check out www.spinsheet.com.
Your faithful reporter has been granted entry to New Zealand and will be reporting live (if only from his quarantined hotel) for some of the Prada Cup action.
Boats flying at each other with closing speeds of over 120 mph. Maskless Kiwis cheering on their favorites from sunshine-drenched viewing venues. Annapolis's favorite sailing son Terry Hutchinson at the heart of the action. Who could ask for anything more?
Stay tuned one way or the other, and cheer Team USA on the victory!
By Craig Ligibel
Read more about American Magic here.