Governor's Cup scoop: Held annually in August, the Governor's Cup Yacht Race is a 70-mile overnight race from Annapolis to St. Mary's City, with 46-mile legs from the Potomac and Fishing Bay also to St. Mary's City. This year's racing event, which starts this afternoon, marks the 44th running of the race.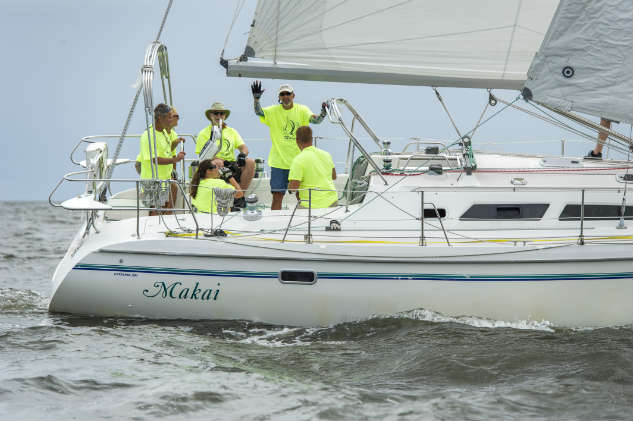 As in the past couple of years, there will be two starts off Annapolis, near R2, with the first warning for the first start at 2:55 p.m. for Cruising, PHRF N, C, B, Multihull A and B, and 4:55 p.m. for the second start for PHRF A0, A1, A2.
Spectator boats that stay clear of the start line, stay alert, and steer clear of race boats are welcome. You'll see photographer Al Schreitmueller, who took last year's photos, on the water.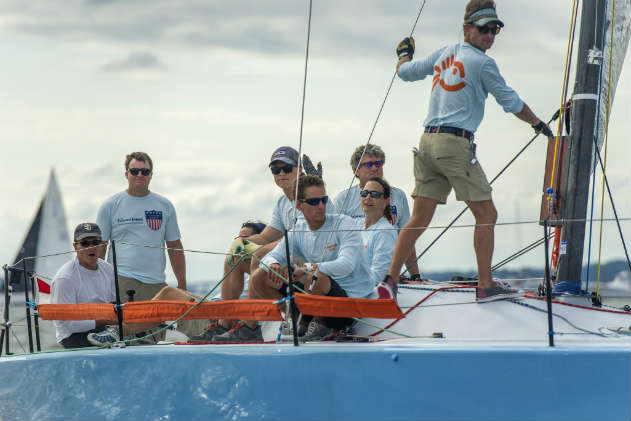 Experienced competitors in this race know to expect just about any condition in the night from dead calm and anchoring to avoid going backward to wild thunderstorms to a perfect beam reach with stars overhead… and an almost guarantee for light breeze on the nose for the long haul into the St. Mary's River. Here's the local weather report. Thus far looking like gentle to moderate southerlies.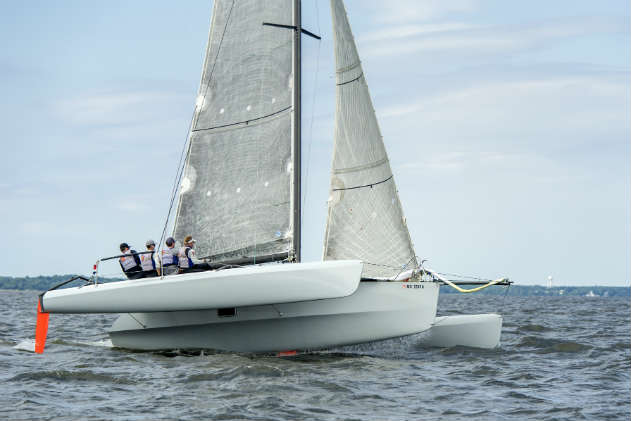 At the finish line, race participants are greeted to shore by College alumni and other members of the campus community for a weekend-long celebration including a Waterfront Crab Feast & Barbecue, Governor's Cup Awards Ceremony, and Live Music with Byzantine Top 40.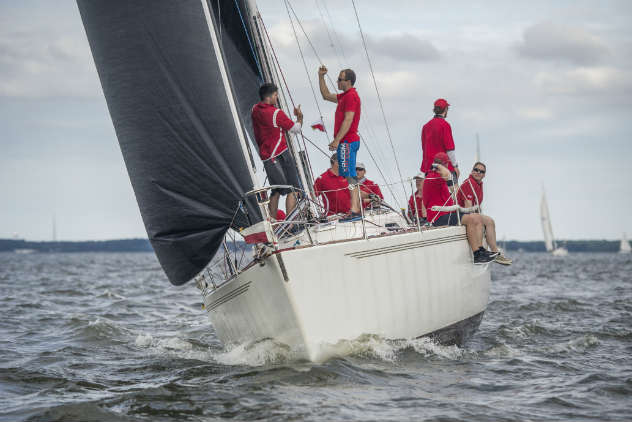 SpinSheet is usually at the scene at the awards ceremony, but we're sorry we can't make it this time around. We love visiting the Muldoon Waterfront Center and having some fun with coach Adam Werblow. We'll be back next year!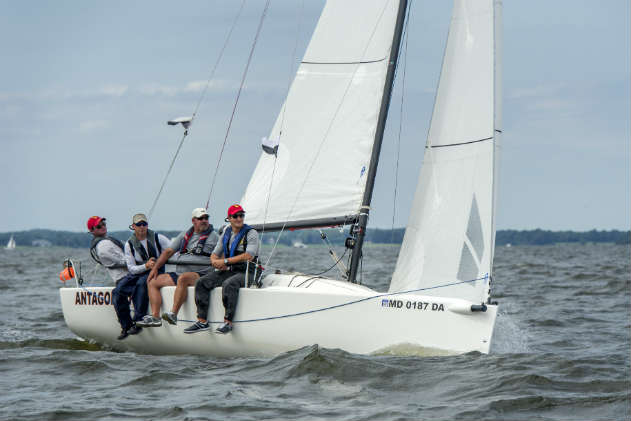 Zero Year Reunion
For the second year, the college will continue a new tradition to welcome recent graduates into the St. Mary's College of Maryland Alumni Association. Zero Year Reunion will invite the Class of 2017 back to their home on the river to reunite with their college friends and learn about all of the benefits of being a St. Mary's alum.