SailGP in Sydney yields same frustrating results for Team USA
Vowing to "make a better showing of it when we get to the big winds of San Francisco Bay in May," TEAM USA skipper Rome Kirby was predictably low key after his revamped team finished a disappointing fifth in the kickoff of the second season of Sail GP contested last weekend in Sydney Harbor.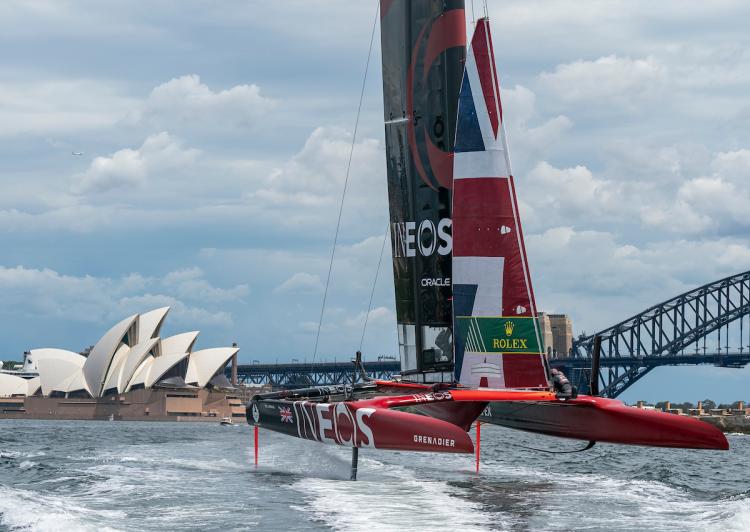 "Tough day today," said the 30-year-old Kirby. "We didn't get off the line the way we wanted to today; the over-early penalty in the first race today cost us. But this is just the first event of the season and overall the guys are sailing well. We have a lot to look forward to as we head to San Francisco."
The team finished well out of the running in last year's $1,000,000 winner-take-all inaugural season for the foiling 50-foot catamarans which have achieved speeds in excess of 50 knots.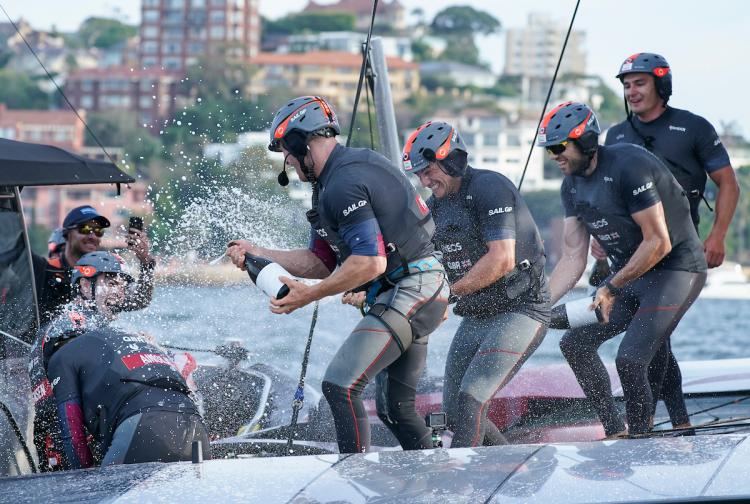 Kirby and his team spent the intervening months rethinking every aspect of their approach to the race. They even contracted with General Stanley McChrystal for a team and leadership building session.
This season's Sail GP fleet included two new teams: Spain and Denmark.
The biggest addition to the fleet however, was the appearance of Sir Ben Ainsley as the helmsman of the Great Britain entry. Ainsley is the most decorated Olympic sailor of all time. Ainsley and his veteran crew won four of the inaugural five races in Sydney and bested archrival hometown favorite Tom Slingsby and his green and yellow Aussie boat in the head-to-head match race finale.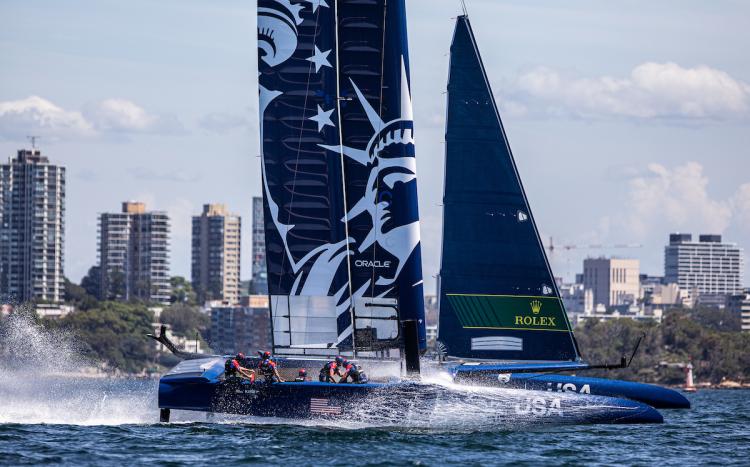 "It was a great day on the water for us," said Ainsley. "Perfect conditions in a great venue. The boys and I can't wait for the next set of matches."
Sail GP aims to bring the star power of foiling catamarans and recognizable skippers and crewmen to fashion a world-class race season modeled after motorsports Grand Prix. "We have the boats and the talent to take our sport to the masses," Sail GP principal Sir Russel Coutts told SpinSheet last year.
Organizers estimate that more than 20,000 Sydneysiders watched the two days of racing either from land or on-water venues.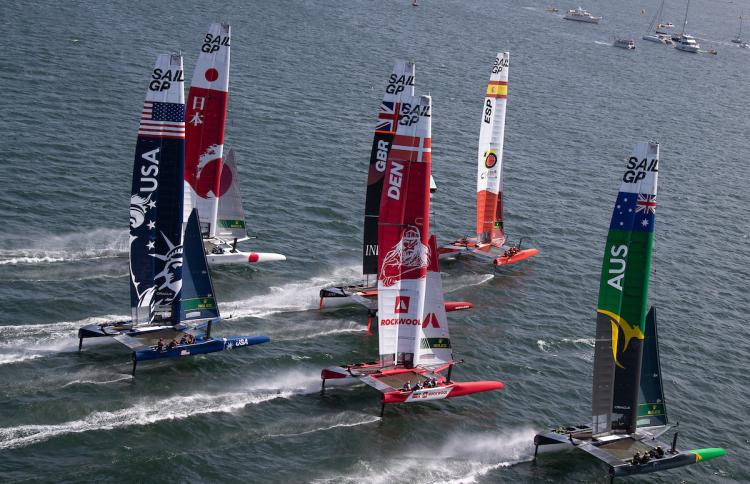 Your reporter, alas, had to catch the action on his computer screen from his home in Annapolis… a far cry from being in on the action last year on the press boat following the screaming cats around the harbor.
If you are in the mood for a respite from spring commissioning chores on the Bay, consider making a trip to San Francisco in early May to catch all the action in person. Race and ticket information can be found at SailGP's website.
By Craig Ligibel