SailGP's Team Fails To Win Final Race But Sees Improvement
SailGP Team USA CEO and helmsman Jimmy Spithill told SpinSheet after the team finished an impressive Day 1 run at Plymouth's Sail GP event last weekend: "We've been getting close each time, and then disaster would strike. Hopefully, the gremlins are gon,e and we can go on to win this one to demonstrate our progress in this highly-competitive fleet."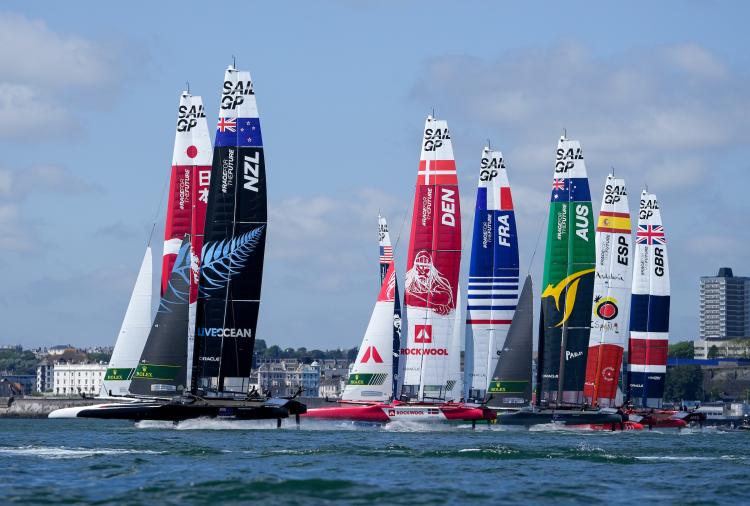 Unfortunately, Team Spithill ran into an old nemesis, Australia's Tom Slingsby, as the yellow and green Aussie boat bested Team USA and Team France in the winner-take-all final match race on a glorious day for racing on Plymouth Sound.
"We just didn't have it today," a disappointed Spithill said at a post-race press conference. "Slings and his mates didn't make any mistakes, and they capitalized on the few bobbles we and the French boat made to sail to victory."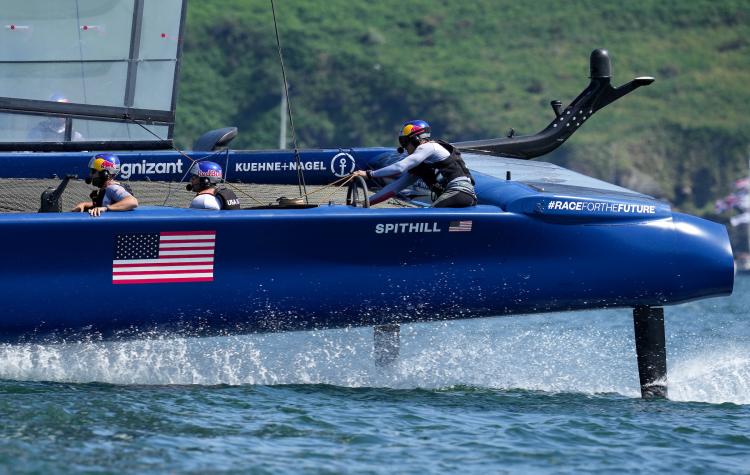 The high-powered F-50s will next race in Denmark August 20-21. This will be the fourth venue of the 2021-22 season. Four more races remain after the one in Denmark to determine which team will take home to $1million prize.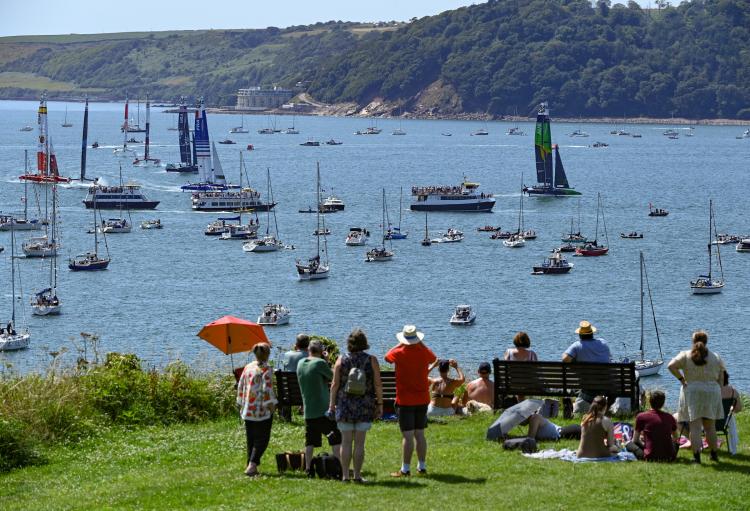 Team USA is headed home for a little breather from the European SailGP schedule. While in the US, many team members will be participating in an innovative program to encourage more foiling sailing at all levels. The program is called Foiling First. You can find out more at: Foiling.First.com.
~By Craig Ligibel