The Screwpile Lighthouse Challenge
The Screwpile has been a Solomons institution since 1993, when the Southern Maryland Sailing Association (SMSA) took over for the (departed) Audi/Yachting Race Week. The regatta is named for the screwpile-style lighthouse that once guarded the mouth of the Patuxent River at Drum Point, and now stands proudly at the Calvert Marine Museum.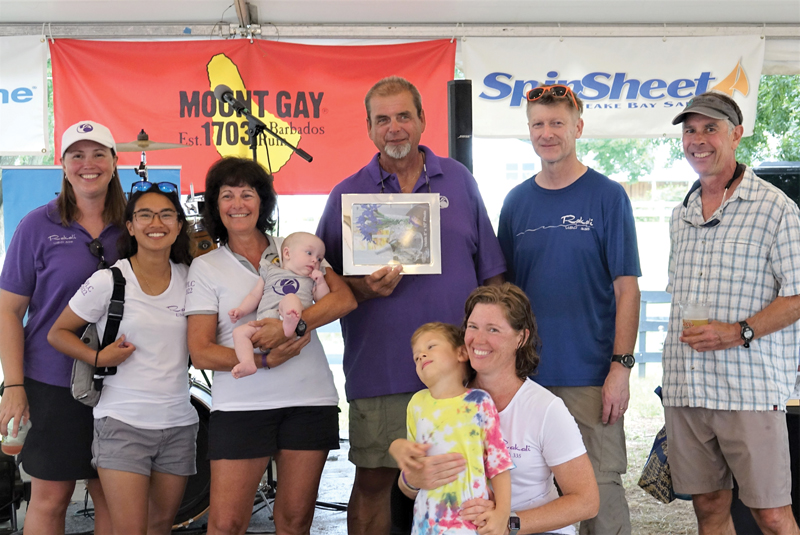 Now in its 31st year, the Screwpile Lighthouse Challenge has 30 years of wonderful tradition and family memories for many hundreds of Chesapeake Bay racers. For this year's edition, July 14- 16, David Raley will travel from North Carolina to continue that tradition. David is the son of long-time (27 years) and recently retired Screwpile Chairman, LG Raley. He will race with Terry Reese on the J/70 in the one-design fleet. Terry is the son of LG's late friend and long-time Screwpile management sidekick, Herb Reese. Joining Terry and David on SS 396 are Karen Raley (Terry's wife, David's sister, and LG's daughter) and Aubrey Reese (Karen and Terry's son and LG's and Herb's grandson). So, if you can follow all of that, it's Screwpile… a true family tradition. There are many more Screwpile stories.
Screwpile is fortunate to have Don Behrens back as the regatta's principal race officer (PRO) for 2023. Don earned his reputation and honed his expertise in race management working for Peter Craig of Premier Racing. In recent years, Don served on the Signal Boat as PRO or assistant PRO in regattas such as Key West Race Week, New York Race Week in Newport, Farr 40 Worlds, the Big Boats Candy Store Cup in Newport and Barbuda, TP-52 Championships, the RC-44 regatta at the Yacht Club Costa Smeralda, Porto Cervo, Italy, as well as numerous local high school regattas. This year SMSA has teamed up with PHRF to hold the 2023 PHRF Mid-Bay Championships, combining 30 years of Screwpile tradition with PHRF of the Chesapeake, the largest handicap racing fleet on the Chesapeake Bay. PHRF Championship trophies will be awarded as well as Screwpile trophies.
Since the Holiday Inn in Solomons closed this year, Screwpile organizers have worked hard to mitigate the loss of those 350 rooms. Other local hotels, AirBnBs, bed and breakfast inns, and eight-person cottages at the Solomons Navy Recreation Center are well suited to fill that void and with good discounts (see "documents" link on the Yachtscoring page for accommodation details). See you at the Screwpile! Click to screwpile.net to learn more