Sailors don't need too much arm-twisting to get them to agree to a trip to Charleston, SC, and they're even more excited to contest the big event: Sperry Charleston Race Week 2019, set to unfold April 11-14. This year's edition will be packed with Chesapeake talent with two dozen regional boats in the mix and still more Bay sailors crewing for others among the 264 entries.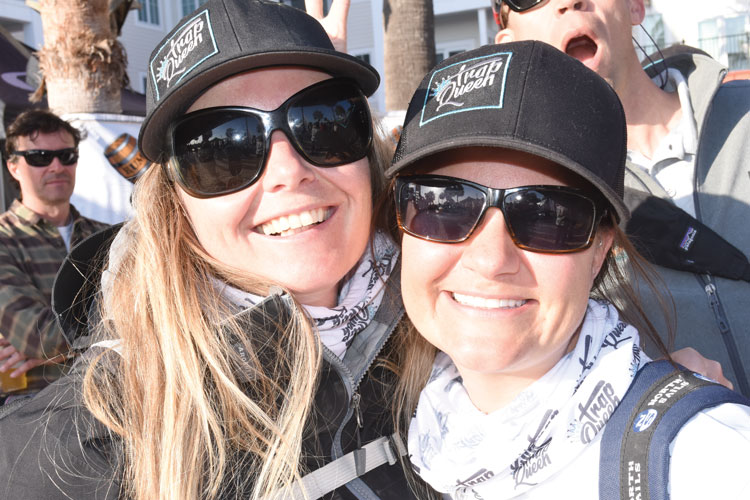 Annapolis sailor Henry Filter has competed in Charleston Race Week more times than he can count in the past 15 years in his Melges 24 and J/70, both named Wild Child. His best finish was a third overall in the J/70 one-design class out of 85, and he's garnished several top 10 finishes. For the 2019 event, his crew members are "all Corinthian crew and good friends of mine for many years: Alex Stout, Hal Gilreath, and Greg Anthony." He says, "All have been racing sailboats for 40-plus years… Wow, that makes us sound old!"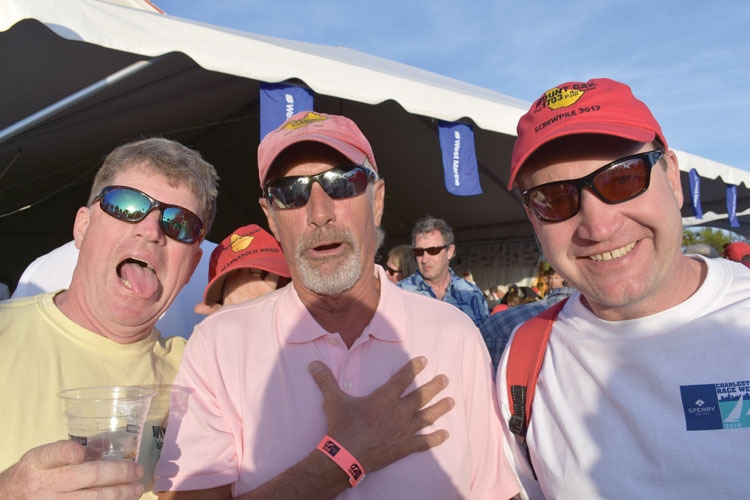 What's so great about racing in Charleston? "I love Charleston! It's a short distance away, good bang for your buck in time and money, and great time of year coming out of winter. Sailing conditions are challenging and fun. And the social aspect is arguably one of the best."
As for the notorious currents on the race course, Filter calls them "tricky at best; still have not entirely figured it out, let's leave it at that."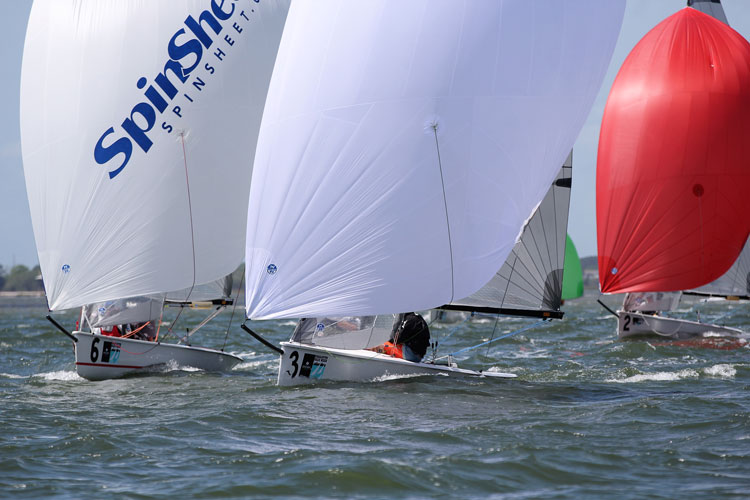 For this year's regatta, the Annapolis skipper says, "I'm excited to revisit the venue and spend time with friends, both on and off the water. This regatta is a great way to kick off the summer sailing season!"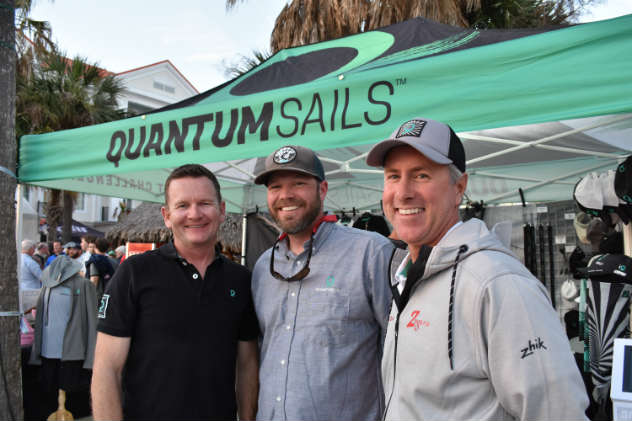 Fellow J/70 sailor Pete Firey has competed in Charleston every year since 2014 on Phoenix. Tim Mangus, Eric Mentzel, and Sean Nunes will round out his crew this time.
"It's a lot of fun. My crew loves going—that's the first reason to go," says Firey. "When you first come to the venue and see that huge screen and the awesome job they do of videoing the event, it's impressive. The first time I bring crew there, their jaws drop. It's a great venue… The competition is fabulous. Charleston is also a great place to play. My crew (members) have relatives there, and they've raced there collegiately which brings back good memories. The race committee does a great job."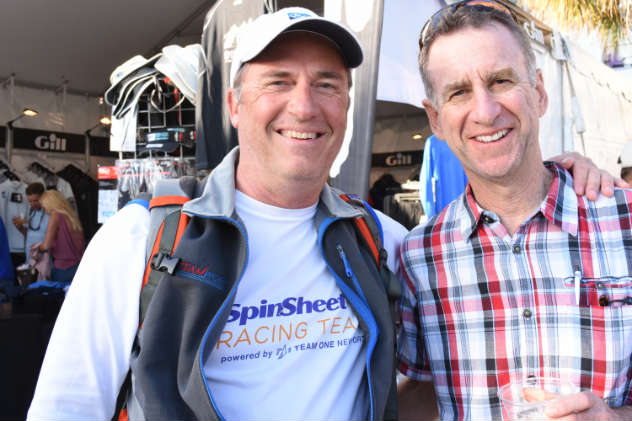 How about the currents? "If you have someone paying attention to it, you can make huge gains."
Although a sailor for life, this upcoming Charleston Race Week will be Annapolis sailor Kyle Comerford's first. He will compete in the VX One.
Comerford says, "I have my brother Willy Comerford as my middle (crew), and on bow will be Miranda Bakos. Willy is currently a sophomore at College of Charleston. Miranda graduated from George Washington University in May 2018. She was the A skipper for the woman's team."
Although he's yet to sail in Charleston, Comerford has kiteboarded on its beaches a dozen times.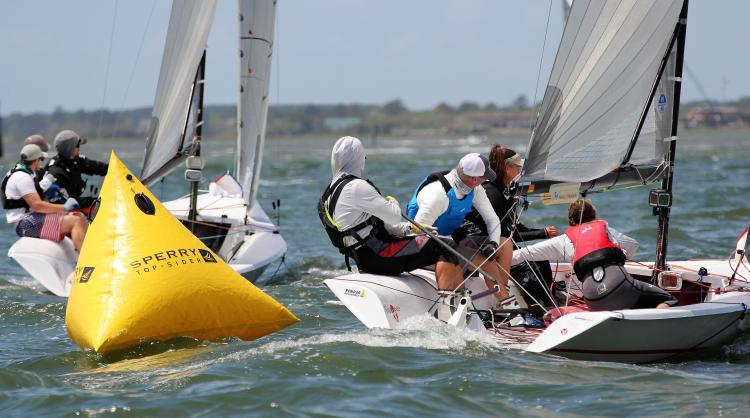 "I am very exited about the venue," he says. "I am excited to try out the VX One. I have been trying to find a new race boat to competitively race after college. It's down to a Lightning or a VX one…"
Comerford is most enthused about being able to sail with rather than against his brother. He says, "The last time we sailed together was in 2014 with the J/70 named Brotherly. This fall we battled it out in Navy 44s at the McMillan Cup and Kennedy Cup. Willy drove the College of Charleston boat, and I drove the SUNY Maritime boat. As much as I do like looking around the race course wondering where my brother is, I am excited to have him next to me calling tactics and trimming for me."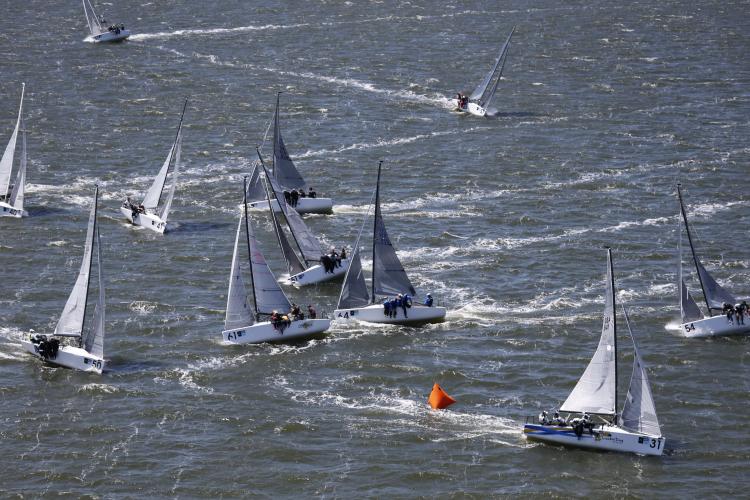 Among the new and exciting additions to the 2019 Charleston Race week are two one-design classes: M32 Catamarans and RS21s. The Viper Class will contest its Atlantic Coast Championships concurrently with CRW. There will also be a Hybrid Pursuit race to get competitors out to the ocean for windward-leeward races and afterward, a race to the finish to keep things interesting. Organizers are also working on a public sail component so that curious new sailors may experience a "First Sail" on the harbor.
Best of luck to Chesapeake competitors! Send fun party pictures to [email protected]. Find results and stories in the May issue of SpinSheet and at
charlestonraceweek.com.