Here's your SpinSheet Racing Roundup for the weekend of April 29-30.
The first thing we should mention is that last week when we posted the 10 Reasons To Race in Annapolis Tonight, we should have called it 10 Reasons You Should Have Raced in Baltimore Last Night.
As our favorite Baltimore racer-photographer, Mary Lees Gunther, reminded us, they got the racing thing done in Charm City on Tuesday before we got started---or as the case may be, petered out---in Annapolis on Wednesday. Our apologies to our BCYA friends for not mentioning their Tuesday night start earlier (they always get started a little before Annapolis and then on the other side, end the season later.) Sail on, Baltimore weeknight warriors! Send pics and stories anytime.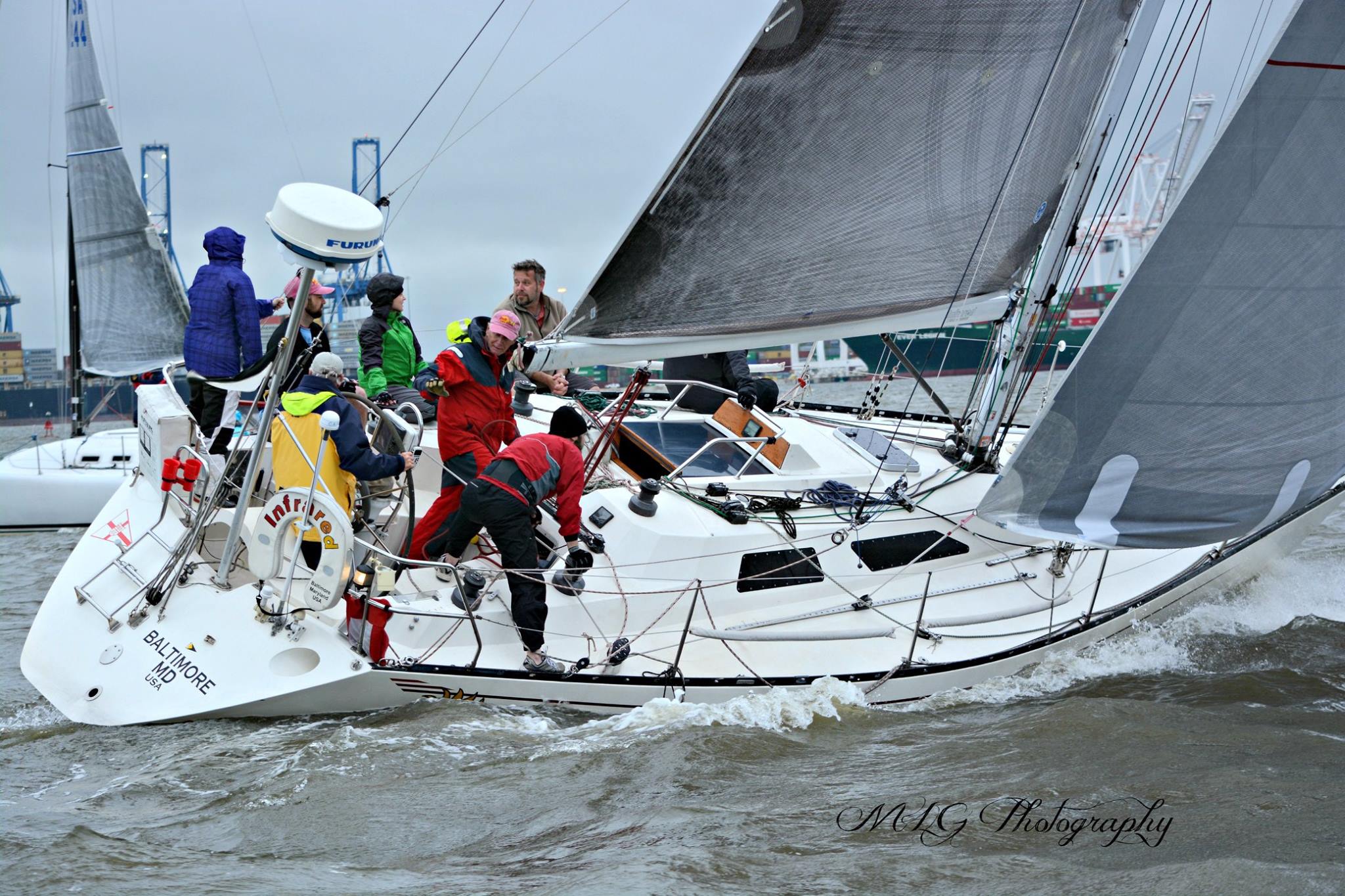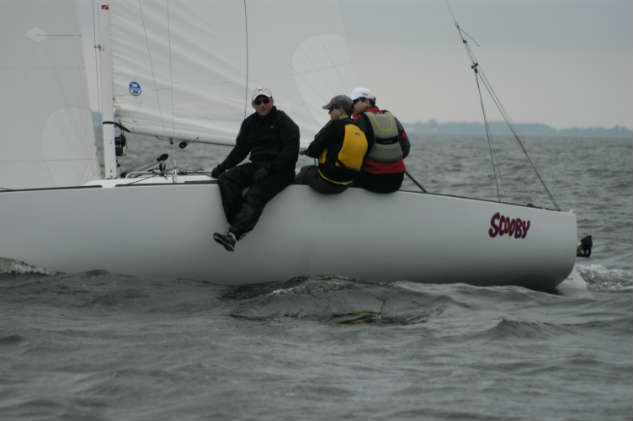 Saturday, April 29: Annapolis Yacht Club Spring One Design Regatta
J/22
1. USA 1464 Hot Toddy J 22 Jeffrey Todd 1 1 6 1 9.0
2. USA 1586 Uncle Fluffy J 22 Zeke Horowitz 2 2 1 5 10.0
3. USA 468 Scooby J 22 J.R. Maxwell
J/30
1. USA 526 TOTALed MAYHEM J 30 Doug / Amy Stryker 1 2 1 1 5.0
2. North Sails USA 63102 Avenger J 30 David Johnson 4 3 5 3 15.0
3. USA 517 Bluejacket J 30 Sumner Parker
J/70
1. USA 1037 Dazzler J 70 Allan Terhune, Jr. 1 1 3 3 8.0
2. USA 209 3 Men In A Boat J 70 Peter McChesney 2 4 1 4 11.0
3. USA 381 Tea Dance Snake J 70 Peter Bowe
J 105
1. USA 328 Mirage J 105 Lewis/ Salvesen 5 5 1 3 14.0
2. USA 220 Bat IV J 105 Andrew Kennedy 4 4 5 1 14.0
3. USA 351 Inigo J 105 Jim Konigsberg
Etchells
1. USA 105 Ca$h Money Etchells Matt Lalumiere 2 1 4 2 9.0
2. USA 1388 ANNIE Etchells Gary Gilbert 1 2 2 5 10.0
3. 959 Solsidan Etchells Jonathan Forsberg

Find the complete results here.
Sunday, April 30: NASS Spring Race Results
PHRF A0 (5 boats)
1. Hooligan Papenthein, MIDN 2/C Teddy
2. Wahoo Johnson, MIDN 2/C Will
3. Ranger Hough, MIDN 2/C Gunnar
PHRF A1 (2 boats)
1. Reindeer Parker, Tony
2. Kurranulla Jones, Stuart
PHRF A2 (5 boats)
1. Apparition Bowes, Stephen
2. Integrity Cantillo, MIDN 2/C Chris
3. Renaissance LaGuardia, MIDN 2/C Robbie
PHRF N (3 boats)
1. Atlas Holden, Peter
2. Orion Opert, Jon
3. Rendezvous Carter, Rodger
April 29: Annapolis Junior Keelboat Regatta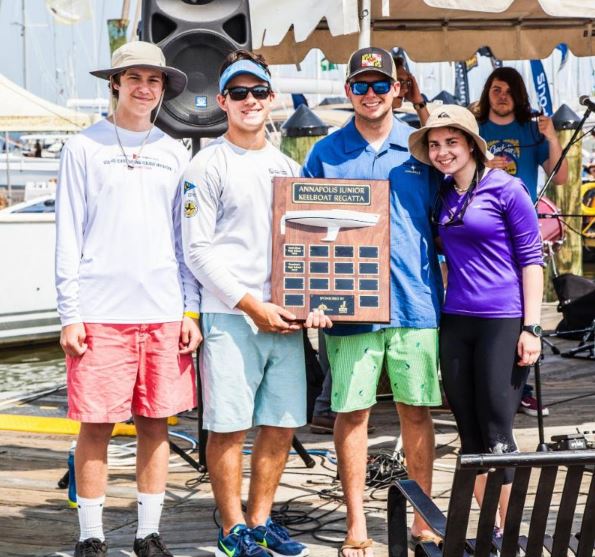 Archbishop Spalding High School Sailing Team took home the win in the third annual running of the Annapolis Junior Keelboat Regatta. Light shifting winds created challenges for the five teams and also provided close competition, requiring precise strategies to play the shifts.
The regatta bought together five of the area's top regional high school sailing teams to race just off the docks of the Annapolis Spring Sailboat Show in Annapolis Harbor.
The event was created by the Annapolis Boat Shows, J World Annapolis, and area sailing coaches to offer a high profile competition between sailing teams from area schools and to provide them with the excitement of keelboat team racing on J/80s.
The traveling trophy has gone to three different sailing teams in the past three years. South River and Broadneck high schools won previously.
J World Annapolis continues to be the major sponsor and organizer of the regatta, and Helly Hansen presented each racer with a gift bag filled with swag and a hi-tech fabric shirt. The award ceremony took place at the boat show entertainment stage on Susan Campbell Park.
And down on the Southern Bay, this just in from Southern Bay Racing News You Can Use:
CCV SPRING SERIES [Middle Distance Race]. Sunday could not have been a more pleasant racing day. Thirty-two (32) racers navigated, negotiated, and trimmed their ways through the courses laid out in the harbor around fixed marks. When all was said and done, here's who picked up awards for the day: PHRF A (13 boats): 1.Ian Hill, Sitella; 2.Sledd Shelhorse, Meridian X; 3.Leroi Lissenden, Voodoo 2. PHRF B (9 boats): 1.Rusty Burshell, Cool Change; 2.Ben Weeks and Michele Cochran, Rumble; 3.Bob Archer, Bad Habit. PHRF C (4 boats): 1.Ben Cuker, Callinectes; 2.Louie Lewis, Incentive III; 3.Alan Bomar, Roundabout. PHRF Non-Spin (6 boats): 1.Jay Thompson, Restless; 2.Jake Brodersen, Midnight Mistress; 3.Copeland/Gade/Girardin, Black Widow. Principal Race Officer-John McCarthy; Official Scorer-John Ritter; Signal Boat-Trish Williams assisted by Brian Deibler. Next Sunday (May 7) will be the final day of CCV Spring Series. There will be two windward-leeward races in the harbor. The times and locations are the same as on both the Day 1 and Day 2 Bat Channel. For info, please contact John McCarthy 7570850-4225 or [email protected]
FBYC SPRING SERIES [Day 2]. At Fishing Bay the racers got in 4 short, round-the-buoys races on a beautiful day. After all was said and done, at the top of the standings for the day were: J70 (5 boats): 1.Lud Kimbrough, Nostalgia; 2. Matt Braun, E.L.E; 3.Holly Graf, Spice. PHRF A (5 boats): 1.Craig Wright, Afterthought; 2.Glenn Doncaster, Nanuq; 3.David Clark, Corryvrecken. PHRF B (2 boats): 1.Dennis Hannick, Goin'; 2.Jim Raper, Rhapsody. PHRF C (4 boats): 1.Starke/Johnson/Peterson, Play It Again; 2.Paul Wash, Cheeky Monkey; 3.Brad Miller, Schiehallion. PHRF Non-Spin (5 boats): 1.James Sturdy, Wendas; 2.James Snowa, Dixie Rose; 3.Steve Smith, Checko. Principal Race Officer-Ric Bauer. The series will resume in two weeks on May 13.
Dan Phelps took these great shots of the Bay Bridge Paddle on Saturday. Find the full gallery here.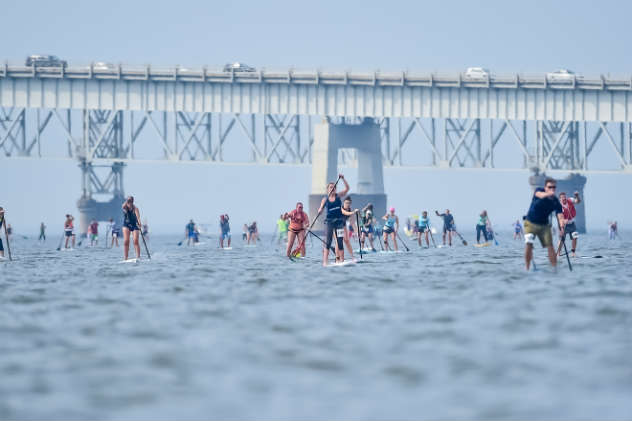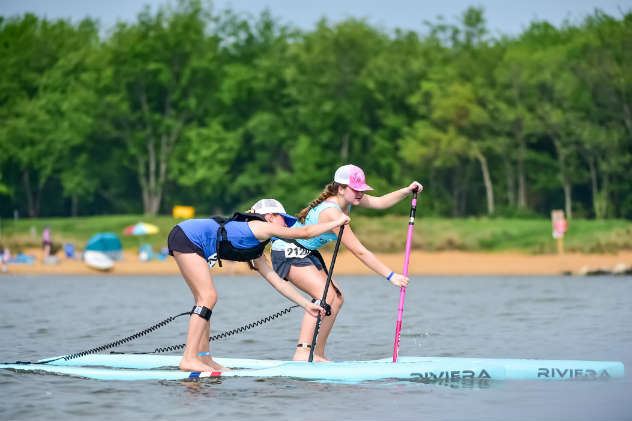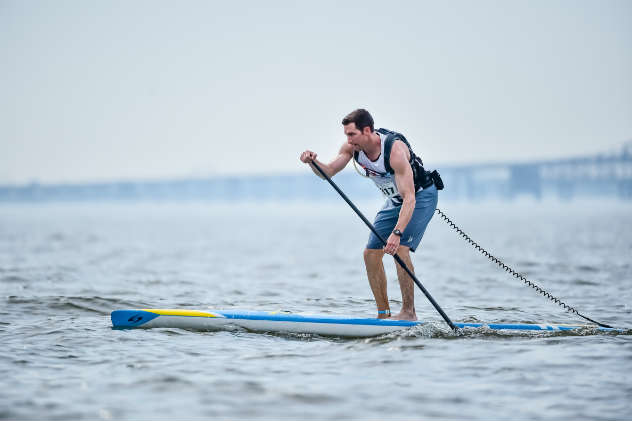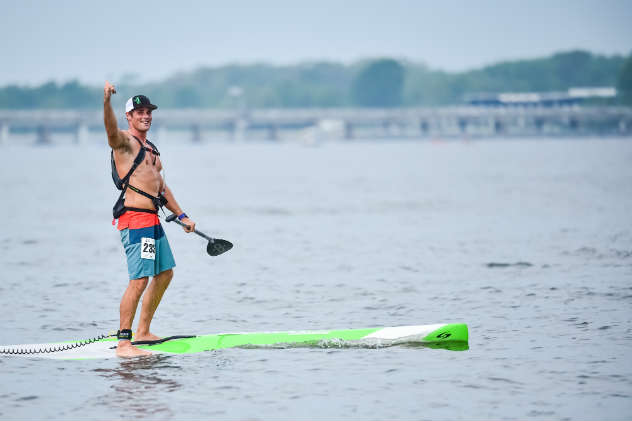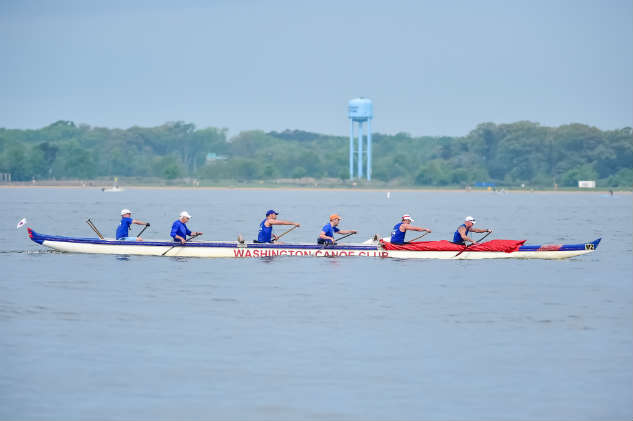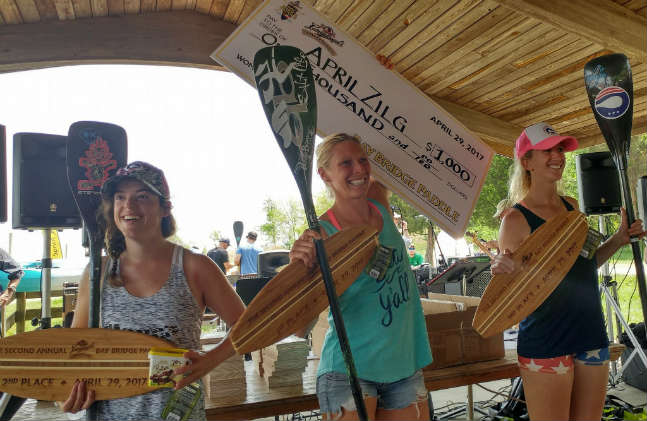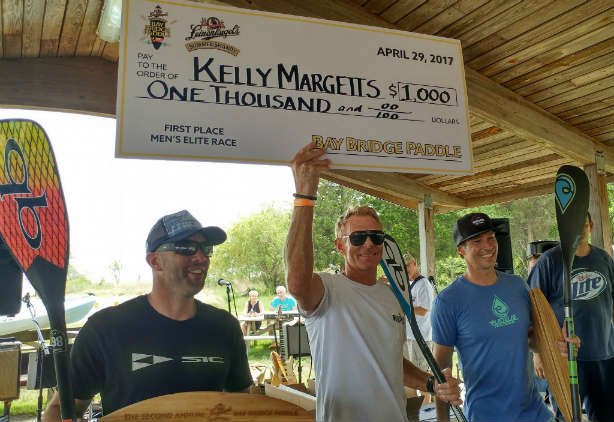 If you would like your regatta included in our weekly racing roundup, send us results and photos by 9 a.m. on any Monday morning to [email protected].... if you were in a regatta you think we should have included in this week's edition, send us results and a photo if you have one, and we will revise this to include it. And please, forgive us for errors. We're human... and always willing to fix our errors!