A Roundup of Sailboat Racing Action on the Chesapeake Bay
Happy June, sailors! Along with our June SpinSheet comes the Racing Roundup brought to you by Mount Gay Rum. Following are some highlights of races to come, and some top finishers from the most recent big regatta. Find full analysis, from the Chesapeake racers' perspective, of course, in our June issue.
Coming in June on the Chesapeake Bay
Down the Bay Race May 27
Miles River Race May 28
Southern Bay Race Week June 3-5
Mustang Survival Annapolis Bermuda June 3
Maryland Leukemia Cup June 4
North of the Bridge PHRF Championship June 11
SCC Ted Osius Memorial Twilight Race June 11
HHSA Women's Regatta June 11
Star North Americans June 15-18
Newport Bermuda Race June 17
SCC J/105 Women's Regatta June 25
***** Find more at spinsheet.com/calendar. Email your regatta dates to [email protected].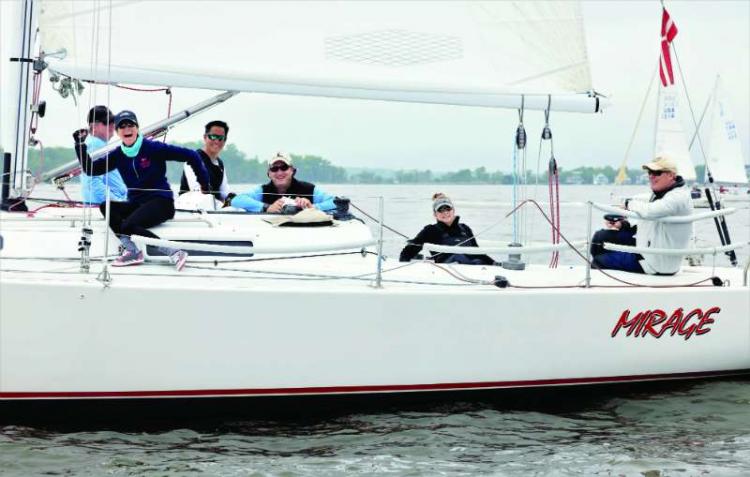 Helly Hansen Sailing World Regatta Series—Annapolis
Find the racers' take on this three-day event on page 68 of our June issue. It was a challenging regatta due to fog, rain, and light air, but racers kept their heads in the game… and everyone won the parties! Congratulations to first-place finishers!
HHSW Series First in Class
Alberg 30 LinGin, Tim Williams
Etchells Caramba, Jose Fuentes
J/22 Hot Toddy, Jeffrey Todd
J/24 Rush Hour, Pat FitzGerald
J/70 Sitella, Ian Hill
J/30 Shamrock, Bruce Irvin
Viper 640 Evil Hiss, Mary Ewenson
J/80 R80, Will and Marie Crump/ Thomas Klok
J/35 Aunt Jean, James Sagerholm/AJ Syndicate
J/105 Mirage, Cedric Lewis / Fredrik Salvesen
Cal 25 Love Shack, Fred Atwood
Beneteau First SE The Electric Mayhem, Pete Lalli
ORC ZUUL, Benedict Capuco
Double Handed Division Cookie Monster, Stephen Hale
PHRF Non-Spinnaker Skimmer, Jack and Marti Detweiler
Find more at spinsheet.com/racing.
Racing Section of June Issue of SpinSheet
Read the Chesapeake-focused news and perspective from Charleston Race Week, Destination Bermuda, Southern Bay Race Week, Become a Race Officer, and more. The racing section starts on page 68 of our June issue.