Posted September 22, 2022
Results from the Hampton Roads Sunfish Challenge
The annual Hampton Roads Sunfish Challenge and Dinghy Distance Race ran another successful sailing event on Saturday, September 17. After the skipper's meeting at Hampton Yacht Club, the first in a series of rolling starts began at 11 a.m. on the Hampton Flats in Norfolk Harbor. Twenty-nine boats, including Sunfish, Comets, Lasers, Force 5s, Hobies, Puffers, 505s, Hampton One Designs, Sonars, Viper 640s, i550s, and others raced a course that ran over Hampton Flats, around Newport News Middle Ground Light, and back for a total of about nine miles.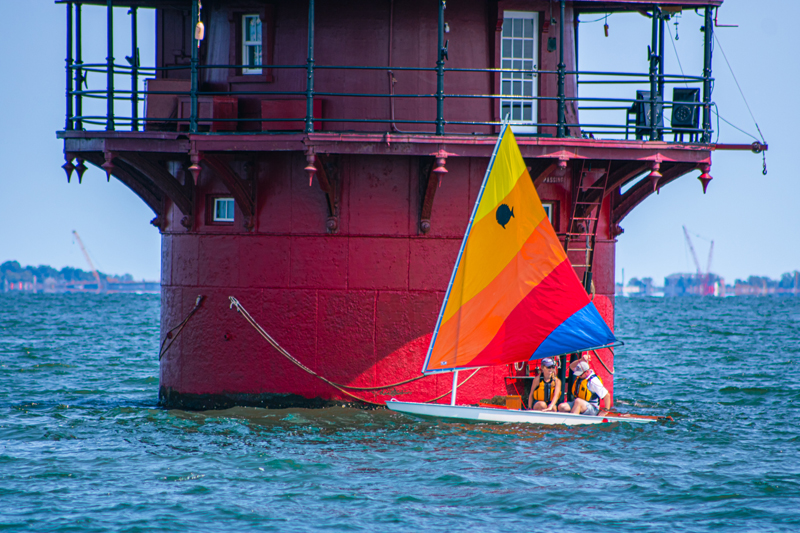 The course was characterized by blue skies, light winds around five knots, and heavy current, with a quick downwind and down-current first leg followed by a more challenging upwind and up-current second leg back from Middle Ground Light. Rounding the light proved a challenge for some as the wind shadow and current eddies in the lee of the lighthouse created opportunities to either gain boats or get caught up and fall behind. Most of the fleet finished between 1:30 and 2:30 in the afternoon, but the race committee allowed the rear of the pack to finish even after the 3 p.m. cutoff time.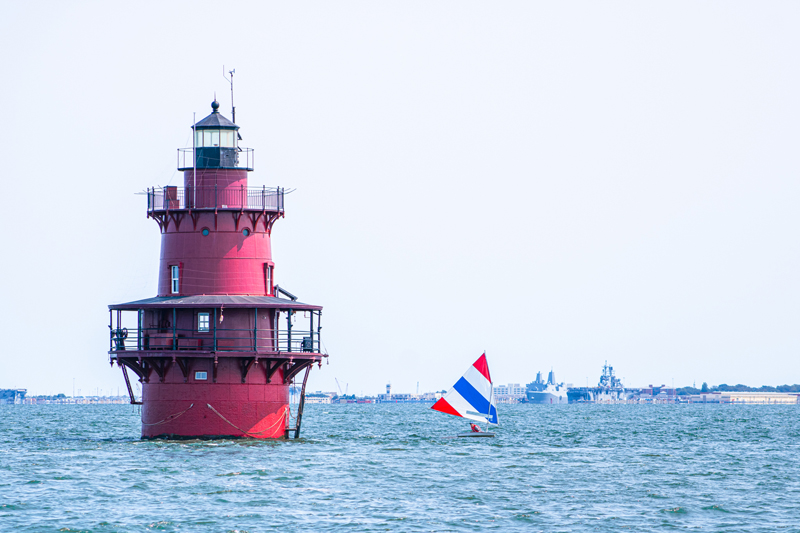 Scott Elliott took first place in the Sunfish class for the second year in a row, and Rob Waring took second. Chris Schutt took first in the Comet class, and Eric Fee took second. Carlos Rudge took first in his Force 5 in the Laser/Force 5 class for the second year in a row, and the Open 1 class was dominated by Hampton One Designs skippered by Will Rogers and Charlie McCoy taking first and second place. Emily Whatley took first in the Open 2 class, and Dan Berger won the Multihull class in his Super Cat 15. Dave Taylor took first place in the Sonar class.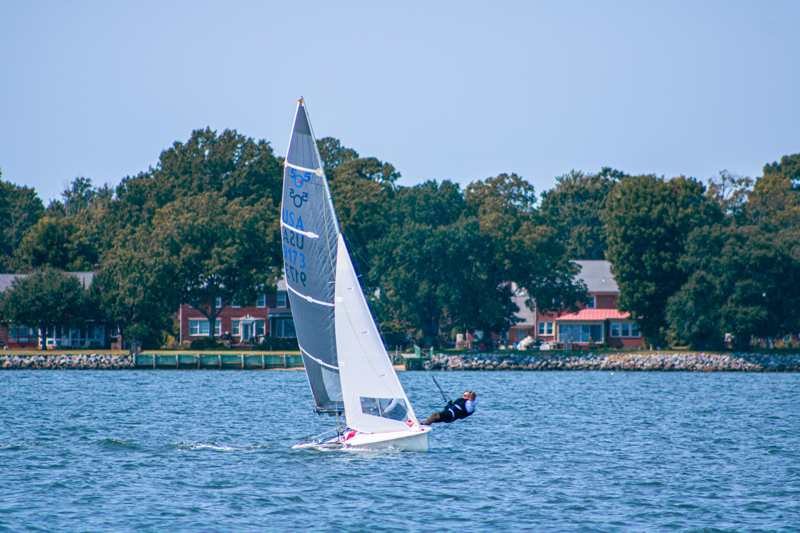 The Sunfish Challenge has been a staple of the Hampton Roads area for over a decade, bringing lighthearted dinghy racing and on-the-water camaraderie to Norfolk Harbor every September. Sailors of all skill levels are invited to participate, and entries are usually accepted up to the day of the race, with some years having more than 100 boats at the start. Each year the day ends with an awards ceremony and dock party at Hampton Yacht Club. For more information about past or future events, reach out to Tim Etherington. Happy racing!
By Kelsey Bonham