Celebration for Team Luna Rossa
America's Cup Village, Auckland, New Zealand—Italian and Luna Rossa flags flew. Family members and supporters cheered. Maori dancers gyrated. And magnums of Mumms champagne flowed as America's Cup officials presented Team Luna Rossa with the Prada Cup.
This marked the first time that the Italian team has progressed into the America's Cup Finals in over 20 years. It was in 2000 that the team lost to Team New Zealand on these same waters.
It was a joyous celebration as the Italian crew were welcomed onstage by the chanting warriors. Each crew member was presented with a commemorative medal as well as… what else… a Prada knapsack.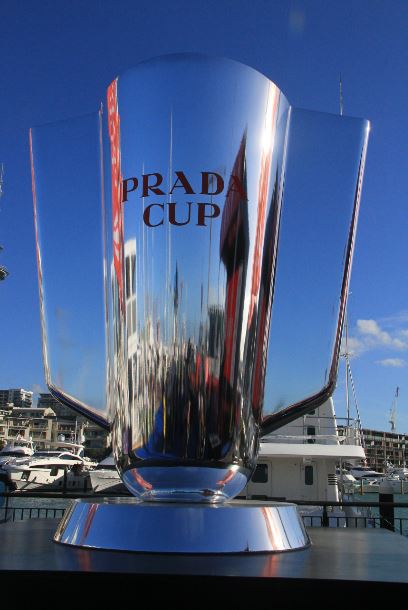 After the ceremony, crew members hugged family members. A couple of tears were even shed by exuberant wives, who were especially excited to receive the Prada bags. Many family members have been in New Zealand for over three months as the Challenger of Record prepared to win the right to race against Emirates Team New Zealand in the America's Cup finals set to begin on March 6.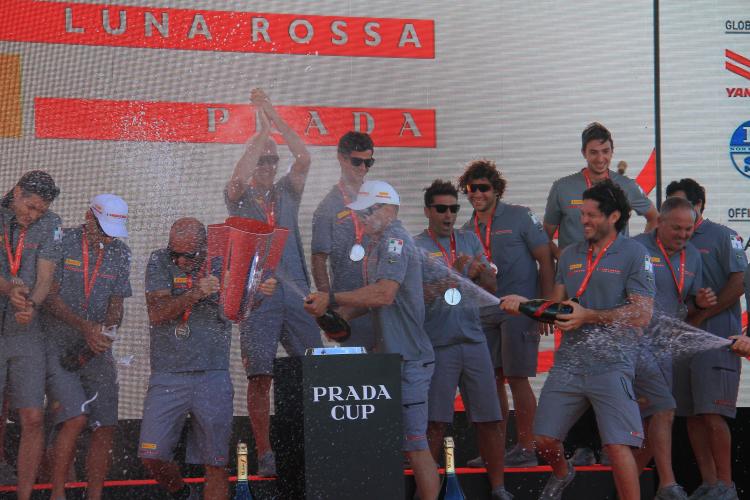 The Italians made the final chapter of racing look easy as it cruised to victory against Ineos Team UK, winning seven out of eight matches by an average of 30-plus seconds.
Absent from the celebration were many representatives of either the British team or American Magic. These teams are in the process of packing up and heading home, their hopes dashed by the performance of the Italians.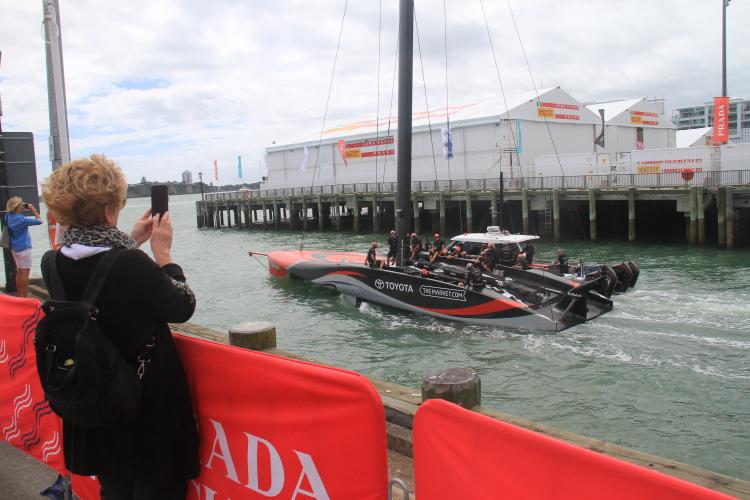 Many New Zealanders are just a little wary of the upcoming contest. The New Zealand boat has not raced competitively. since before Christmas.
Luna Rossa's unflappable helmsman Jimmy Spithill compared the forthcoming races this way: "I mean it's like we're coming here and racing the All Blacks (New Zealand's preeminent rugby team). Home court advantage. They will be hard to beat."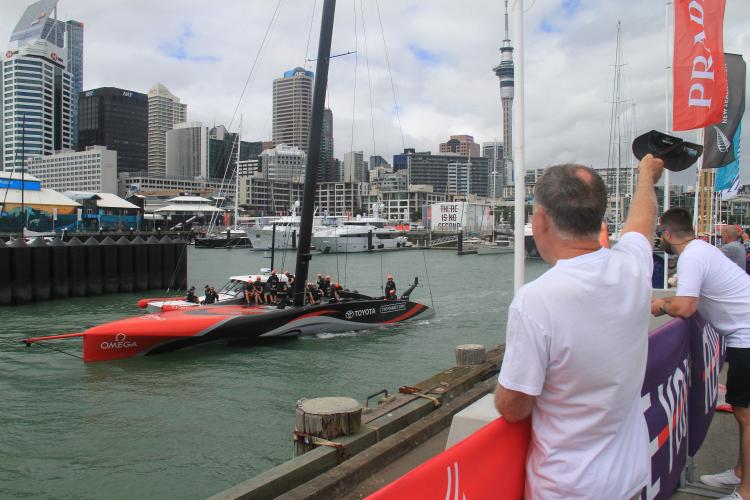 SpinSheet caught up with New Zealand's helmsman Peter Burling at a coffee shop just down the street from Team New Zealand's impressive base. He was getting a long black (coffee) in the midst of saying goodbye to some of his pals from Ineos Team UK. In response to a questions about how the Kiwis would fare against Team Luna Rossa, Burling shrugged, gave a thumbs up, and flashed his classic Burling smile.
An hour later, Burling put the team and his boat through its paces in Waitema Harbour in 15-18 knot winds.
~By Craig Ligibel