Safety Tips Before Departing on a Sailing Adventure
This is the third installment of a three-part series on sailing safety. In the January issue, Part I addressed the necessity of identifying and acquiring safety gear appropriate to the vessel and voyage. In the February edition, Part II emphasized the importance of crew training. Read both at spinsheet.com.
Here in Part III, renowned sailing author and safety expert John Rousmaniere brings the series home with his thoughts on a pre-castoff crew meeting, boat preparation, and preparing for emergencies. Rousmaniere's excellent advice is based on wisdom from his acclaimed book "The Annapolis Book of Seamanship" and on his "long and sometimes painful experience."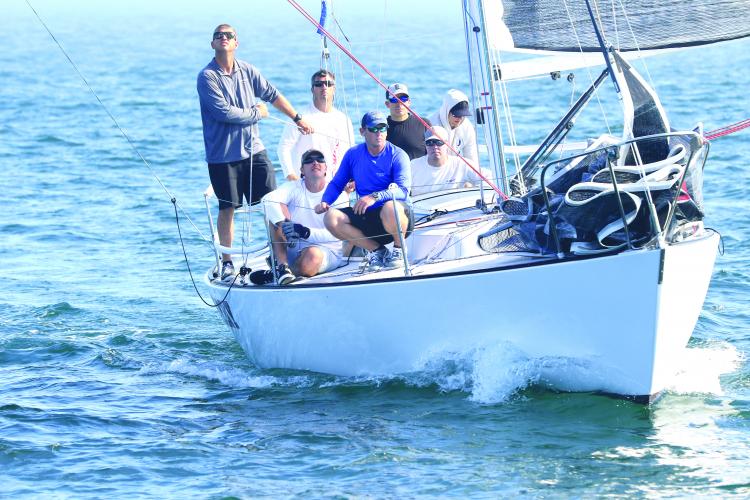 Of seamanship and leadership
From a skipper's perspective, leadership and organization are among the foundations of a well-executed multi-day passage or race. The seamanship skills that mark a great skipper go well beyond setting a proper course or executing a fast tack. It will be the skipper's responsibility to manage competing demands in an orderly fashion. That work will begin well before the crew is ready to slip the lines.
An orderly approach to safety (and most other matters aboard) goes a long way toward peak crew performance. Leaders of Bay boats that have experienced offshore success regularly tell us that to stay organized they create "lists of lists." More specifically, they speak of the regular use of tools such as spreadsheets, checklists, training calendars, and safety seminars, all to establish a comprehensive plan of attack to prepare both the vessel and the crew for life underway.
Communicate about communication
"A pre-castoff crew meeting can prevent misunderstandings that lead to trouble," says the legendary Rousmaniere. "The skipper describes the day's plans, assigns tasks, leads a tour of the boat and gear, and lays out the boat's safety routines and equipment. Communicate about communication: practice hand signals and be sure you're all speaking the same language (sailing and gear terminology can vary from port to port)."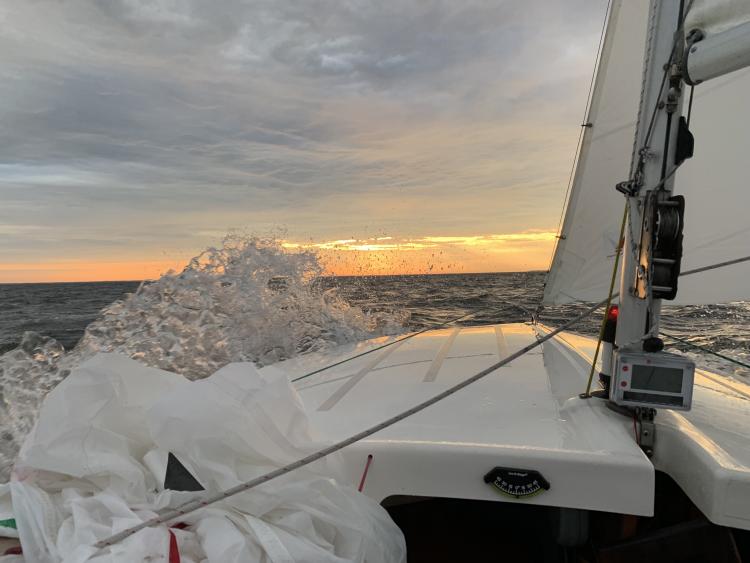 Check the box
Use of a pre-departure checklist is an excellent way to ensure the most important topics are covered before leaving the dock. We offer links to a few examples in the box on page 52. Checklists can be important for all kinds of tasks, even the routine procedures, which by their very nature may not garner a skipper's full attention. More obviously, checklists can be invaluable for tasks that are unusual or very complex.
While a checklist is helpful in many situations, it is just what the name implies: an inventory of steps to be taken. While it may help ensure those steps are executed in the correct order, a checklist does have limitations. It will never be a substitute for accurate and quick communication between crew members, mastery of which is essential on a sailboat, especially in times of high stress.
Continuous inspection
"Inspection is a full-time, hands-on duty," Rousmaniere continues. "Every member of the crew should be in the habit of making regular visual and (with caution) tactile equipment checks. If something doesn't look right, it probably isn't right. An example from my own personal experience comes to mind. One night in the Gulf Stream, while hooked on with my safety harness, I was making my usual every-two-hour inspection tour of the boat when my flashlight beam caught a reflection on the foredeck. The culprit turned out to be a brass cotter pin that had fallen out of the headstay turnbuckle. It was quickly returned to where it belonged."
Prepare for emergencies
"Your goal is to identify and solve the problem quickly and efficiently, without crew panic," says Rousmaniere. "Practice the basic sailing skills that will get you back to someone in the water. Also practice with equipment that will solve a problem—including reefing sails, docking under sail, going aloft, pumping the bilge, extinguishing a fire, wearing safety harnesses in rough weather, and rescuing someone in the water. For more information on emergencies (and much more) attend a safety at sea seminar."
Safety at Sea
A Safety at Sea seminar will be presented March 28 and 29 at the U.S. Naval Academy in Annapolis. The keynote speaker will be Tracy Edwards, skipper of the first all-female crew in the 1989-90 Whitbread Round the World Race, aboard the sailing vessel Maiden. Her experience, passion, and courage give her unique insights on teamwork and leadership.
Safety at Sea offers participants the opportunity to learn from leading experts in sailing safety, earn certification, attend classroom lectures, and participate in hands-on training. Register at
mtam.org.
The following organizations offer pre-departure checklists online
safeboatingcouncil.org
boatus.com/expert-advice
cgaux.org
usps.org