Where To Hear Live Music Along the Chesapeake Bay Waterfront?
Music and the Bay seem to go hand-in-hand—whether running a favorite playlist under sail, enjoying an orange crush to the sound of a solo musician at a dockside bar, attending the annual Boatyard Beach Bash in Eastport, or watching bands like Chicago perform at Pier Six Pavilion in Baltimore's Inner Harbor.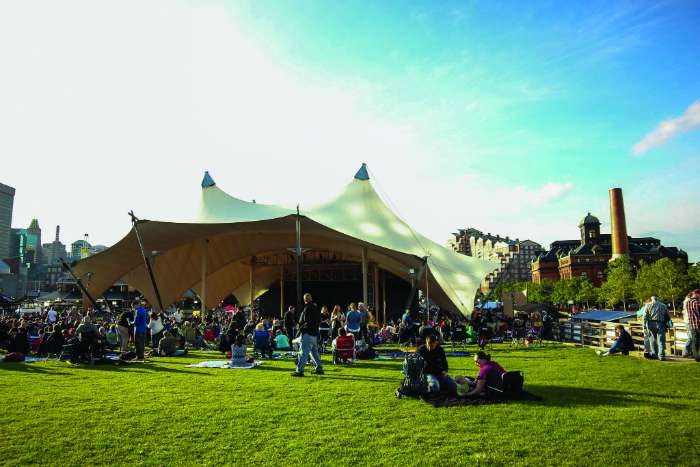 Fortunately, the Bay offers so many ways to enjoy the sound of live music while we take in everything the Bay has to offer, on water and on land. Here is just a sampling of live music venues of all shapes and sizes within a few steps of the Bay and its major tributaries, assuming that boat travel is the preferred means of transportation.
Havre de Grace – The State Theater is a converted cinema turned into an intimate music venue, offering a variety of acts from tribute bands to music and comedy open mic nights, and even current showings of Rocky Horror Picture Show, for the throwbacks among us. The Star Center also puts on tribute acts for popular bands such as U2 and Queen (billed as "Almost Queen"). Coakley's Pub, Backfin Blues Creole de Graw, Tidewater Grille, and MacGregor's are known for their live music and dining experience. Havre de Grace also offers a free, Friday night summer concert series at Millard E Tydings Park during the months of June and July.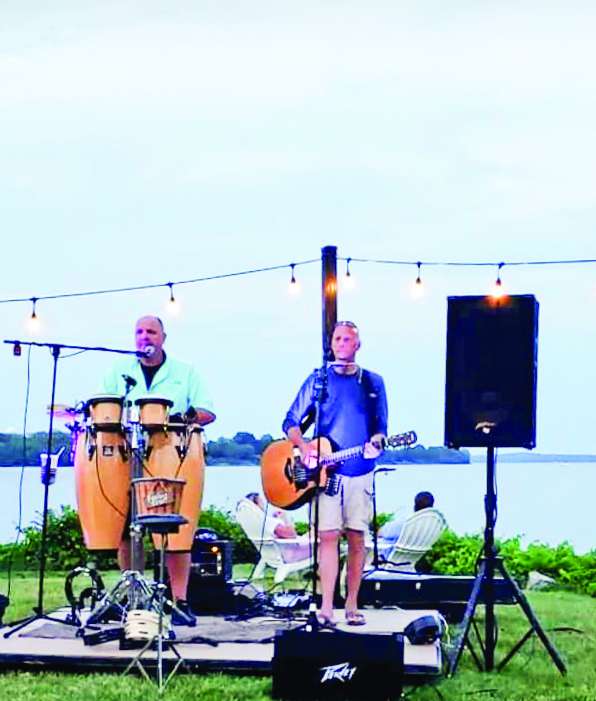 Baltimore – With quite possibly the widest range of music venues on the Bay, Baltimore's Inner Harbor and neighboring areas give every music lover numerous ways to take in a live show. From nearby arenas such as CFG Bank Arena to the much more intimate Rams Head Live or Pier Six Pavilion, this is where the larger headliners fill the seats. Acts like Lionel Ritchie, Queen, and Andrea Bocelli are all scheduled for CFG Bank Arena this summer. For more of a bar scene live music experience near the Inner Harbor, check out spots like Ottobar, The 8x10, Tin Roof, or Waterfront Hotel.
Rock Hall – Be sure to check out the live outdoor bands on weekends at Harbor Shack or Waterman's Crab House, or take a short stroll down Main Street to catch some great live jazz at the Mainstay.
Annapolis – Rams Head On Stage is perhaps the most notable Annapolitan music venue, featuring well-known acts such as Little River Band, Jefferson Starship, Bruce Hornsby, and tribute bands for Prince, Jimmy Buffet, and the Eagles on the lineup for this summer. Around the harbor, you'll find live music at Market House, Choptank, and Middleton Tavern, just to name a few. In summer, check out the free Thursday concerts at the Annapolis Maritime Museum.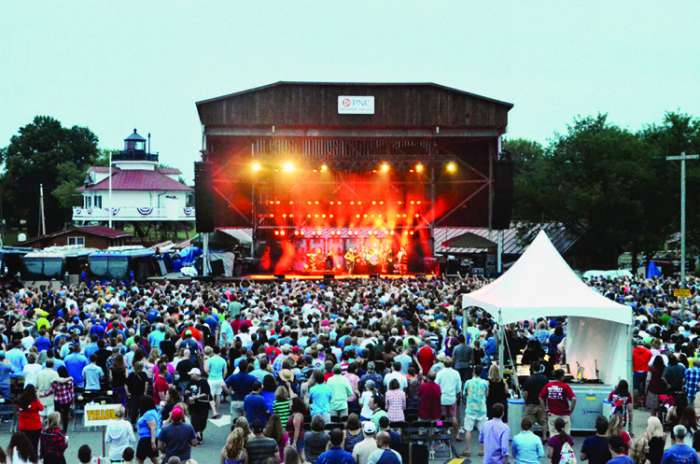 St. Michaels – So many bars and restaurants provide live music in this small historic town, including Carpenter Street Saloon, Foxy's Harbor Grille, The Galley Restaurant & Bar, Blu Miles, Eastern Shore Brewing, and St. Michaels Winery, among others.
South and West Rivers – Three notable dockside bars for weekend live music on this part of the Bay include The Pier Restaurant on the South River, and Pirate's Cove and Stan and Joe's Riverside on the West River.
Solomons – Farther south to Solomons, several bars and restaurants host live musicians on the weekends, including the Tiki Bar & Grill, The Lighthouse Restaurant, The Pier Restaurant, Charles Street Brasserie, and occasionally Bugeye Grill. Also of note is the PNC Waterside Pavilion at the Calvert Marine Museum which features a Waterside Music Series including performances this summer by Ziggy Marley, an ABBA tribute band, and others.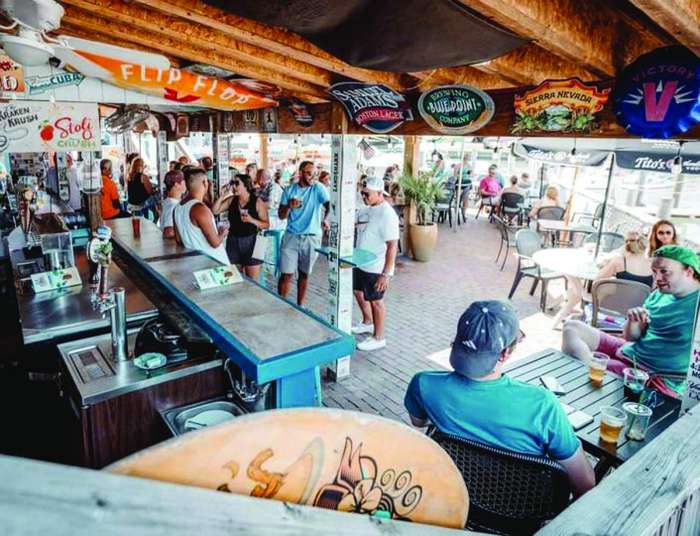 Hampton – Numerous bars, pubs, and restaurants in the vicinity of Hampton offer live music options, including Marker 20, Fox Tail Wine Bar & Gastropub, Sly Clyde Ciderworks, and STUFT Restaurant. Larger music venues in the area include The American Theater, Victorian Station "The Big Pink," and Hampton Coliseum hosting the Hampton Jazz Festival this June.
Whether your musical tastes lean more towards jazz, bluegrass, pop, rock, country, blues, or anything else, the Bay is sure to provide the live music you're looking for. Check local listings for upcoming music schedules at any of the venues listed here or on the SpinSheet Calendar.
About the Author: Captain Steven Toole covers cruising, interesting destinations, and other Bay-related topics for SpinSheet. He is an active racer and cruiser of his J/120 Hot Pepper on the Bay, holds a USCG Master Captain's License, and currently serves as vice president of the Chesapeake Racer Cruiser Association (CRCA).
Find more ideas for exploring the Chesapeake here.