Ashley Love 400 Days on the Water: How many days have you sailed in the past four years? SpinSheet Century Club 2017 member Ashley Love has reached 100 on-water days four years in a row making her one of our most dedicated club members... She writes: "As of November 25th, I reached the 100 day marker, but I don't plan to stop there..." Congratulations to Ashley!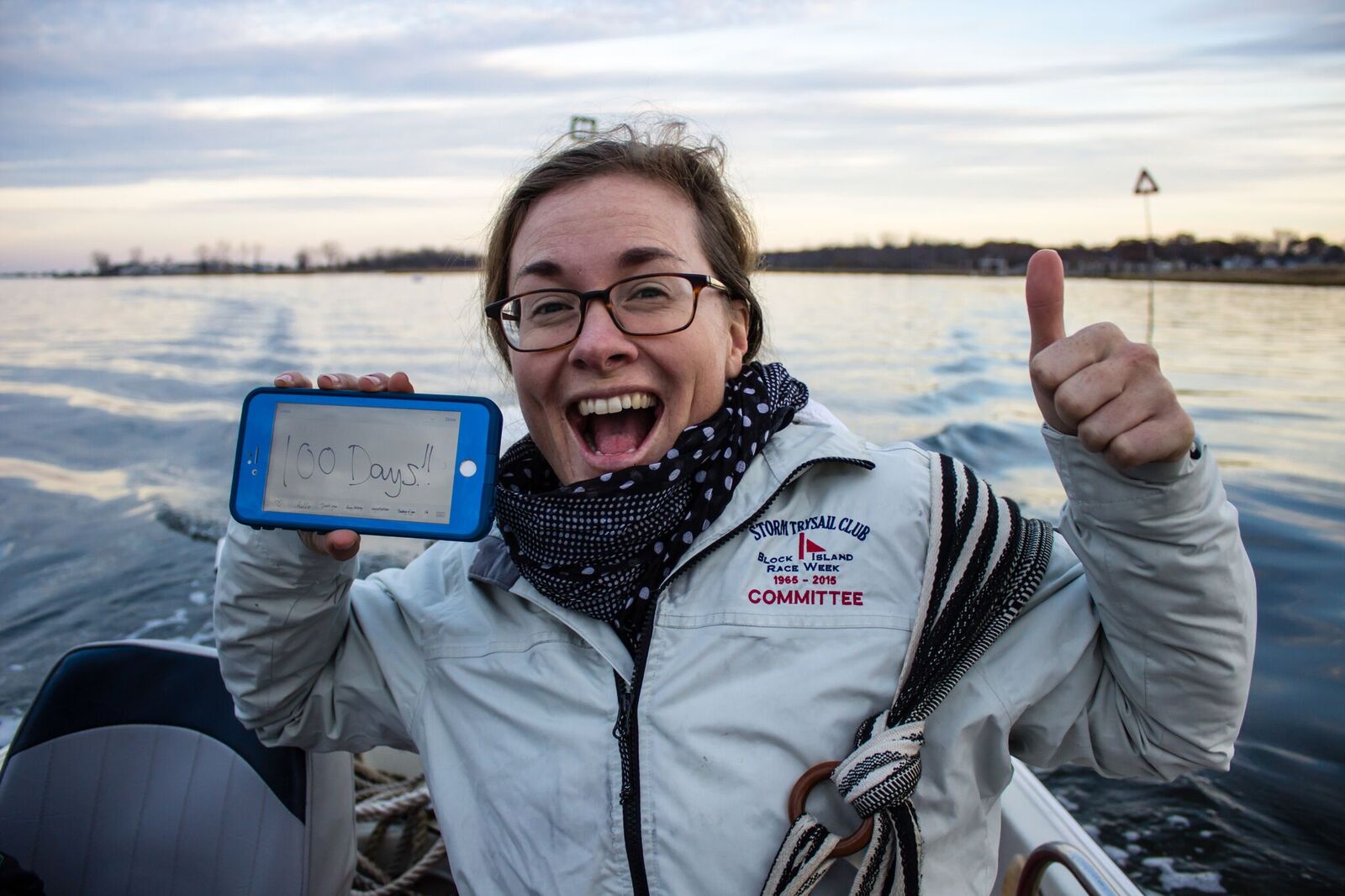 We asked the four-time Centurion to share some of what she's learned along the way. This is what she had to say:
What compelled you to join SpinSheet's Century Club?
After three years of earning the Century Club 100 days on the water spot, I had to go for a fourth! I work in the sailing industry and love being on the water, so I love the 100 day marker as a goal to aspire to. It pushes me to say "yes" to more experiences and has widened the types of crafts I've been on, introduced me to more people and gotten me on the water for more than just work or a regatta.
What was the breakdown by boat of your time spent on sailboats, powerboats, kayaks, or other crafts?
My job as Editor in Chief at T2PTV has me wear many hats including being on the water as a videographer on racing boats and power boats or driving and commentating on the Boatyard Bar & Grill film boat. Outside of work, I race on and coach as many medium-sized one-design boats and dinghies as I can, which requires maintenance, practice and regatta days. The rest of the days were having new on-the-water experiences like water skiing and putting around in a whaler on the waterway closest to the house I grew up in in NJ, but never ventured on (long story) and taking the ferry into New York City on #BlueFriday.
Do you have a full-time job? If so, how do you find the time to get out on the water so often?
My job is one of the reasons I have so many days on the water! I never take that for granted and feel lucky every time we cast off the lines.
Do you have a few days that stand out as the most special ones on the water this season?
I grew up sailing on the Barnegat Bay in Mantoloking, NJ. All sailing all the time. No one had powerboats unless it was to coach a sailboat or tow a sailboat. I went to High School a bit farther north where the house is between two rivers, several harbors and an ocean yet somehow, my on-the-water time ended as soon as school started. Day 100 for 2017 was a sunset cruise in a small whaler on the river only a few blocks from my mom's house that I had never been on before, so it definitely stood out. Living in Annapolis opened my eyes to the world of leisure power boating and thankfully lead me to finally getting on the water in my hometown.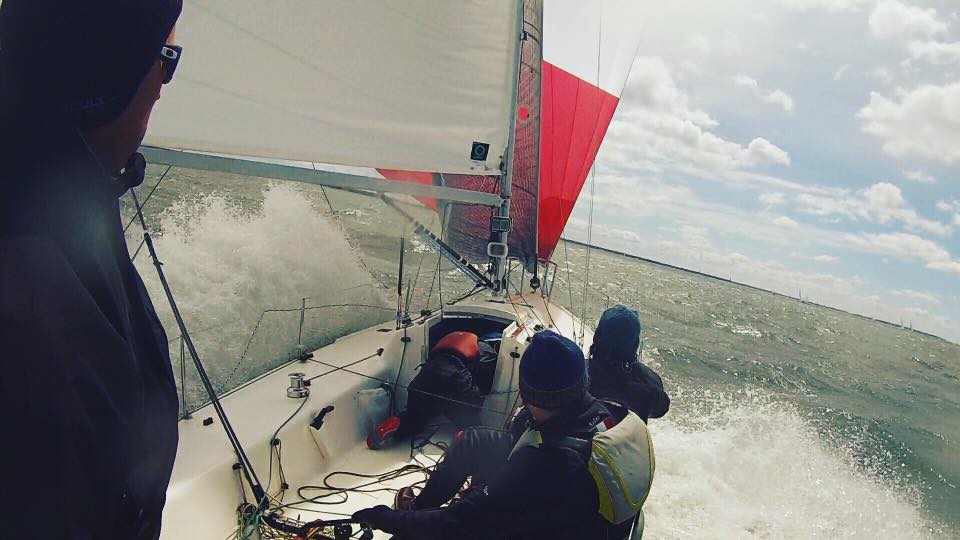 Did you experience anything extraordinary?
I raced a lot of boats in 2017, but maybe none so exciting as sailing a 5O5 in the SAP 5O5 World Championship. Sailing a performance dinghy on the edge in 20 knots with 86 other competitors in close quarters raised my adrenaline like no other experience. Rabbit starts, planing upwind, 20 boats getting to the marks at the same time, wire to wire running and acceleration like being on the top of a roller coaster without the safety net of being on rails with a seatbelt is addicting. I don't know why people have to do drugs. I loved all of the racing, but I also loved the practice with different crews.
Teamwork is such an important part of my life, whether it's being part of a production team for work or part of a crew trying to get around a course. Sailing with so many different talented people elevates your communication skills and how to anticipate maneuvers and recover from mistakes. I loved every day of work on projects like Quantum Key West Race Week, covering the AYC Wednesday Night Racing, events at Oakcliff Sailing Center and working with nonprofits like C.R.A.B. and doing race committee work for Hospice Cup and events at SSA.
Seeing how Cuba has changed in the last four years was also extraordinary. Since sailing to the East end of Cuba in 2014, I've gotten to sail there twice more as part of the Conch Republic Cup. The economy is bending to tourism very quickly and its affects are eye-opening.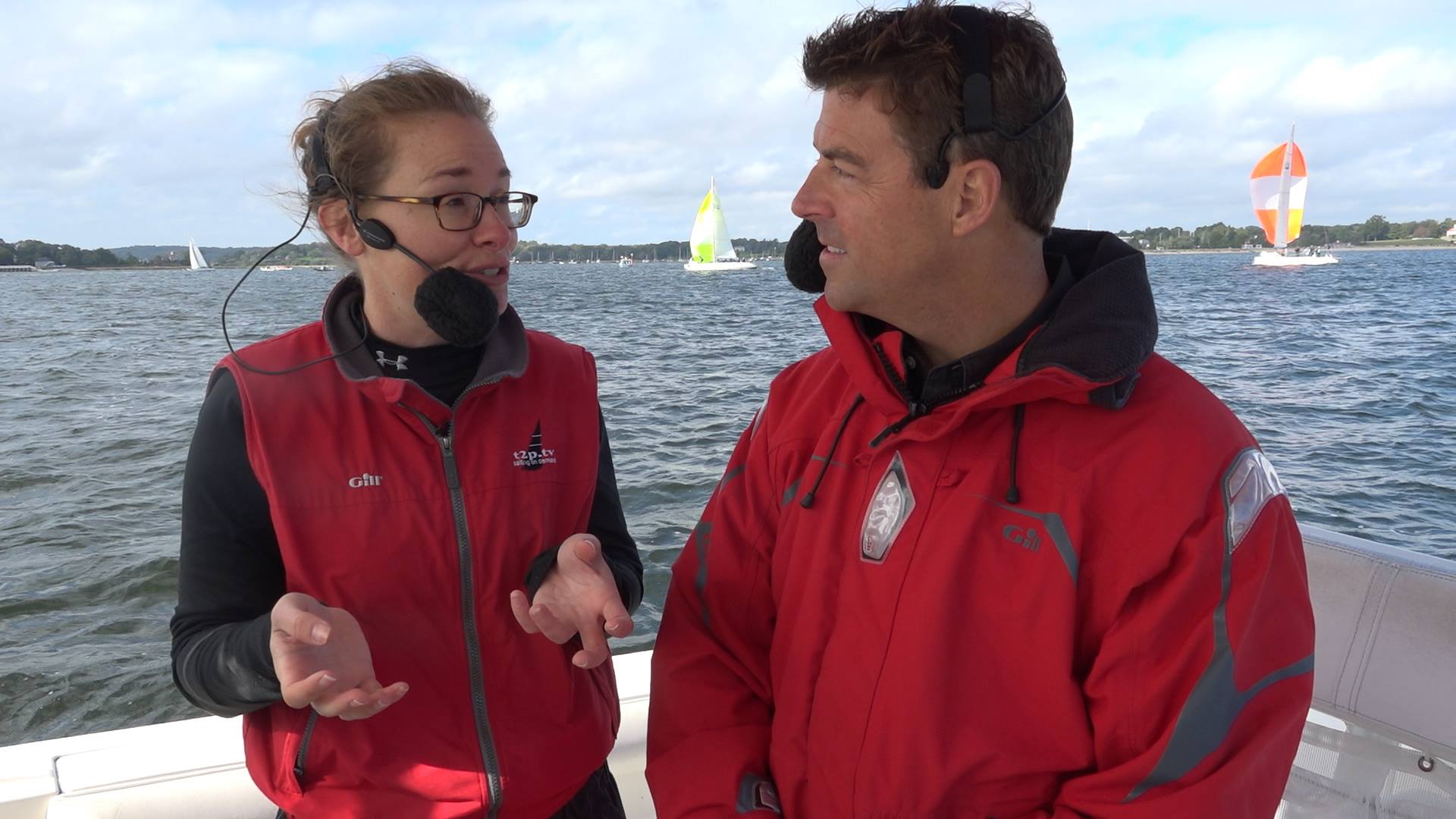 What did you learn by spending so many days out there?
Being on the water and being successful at racing or even cruising takes effort. What goes around comes around and the more you invest in terms of time doing repairs on land, race committee duty, practice, coaching, it all adds up to a lifestyle that I love. It's not just about the last day of the championship, it's all of the days that lead up to that moment. All of those great things like working out a new way to launch the spinnaker and a terrific overnight blast downwind off shore to the not-so-great things like those couple of capsizes, a few penalty turns, sailing your throw out race early, and cuts, bruises and sunburn that all add up to this wonderful life.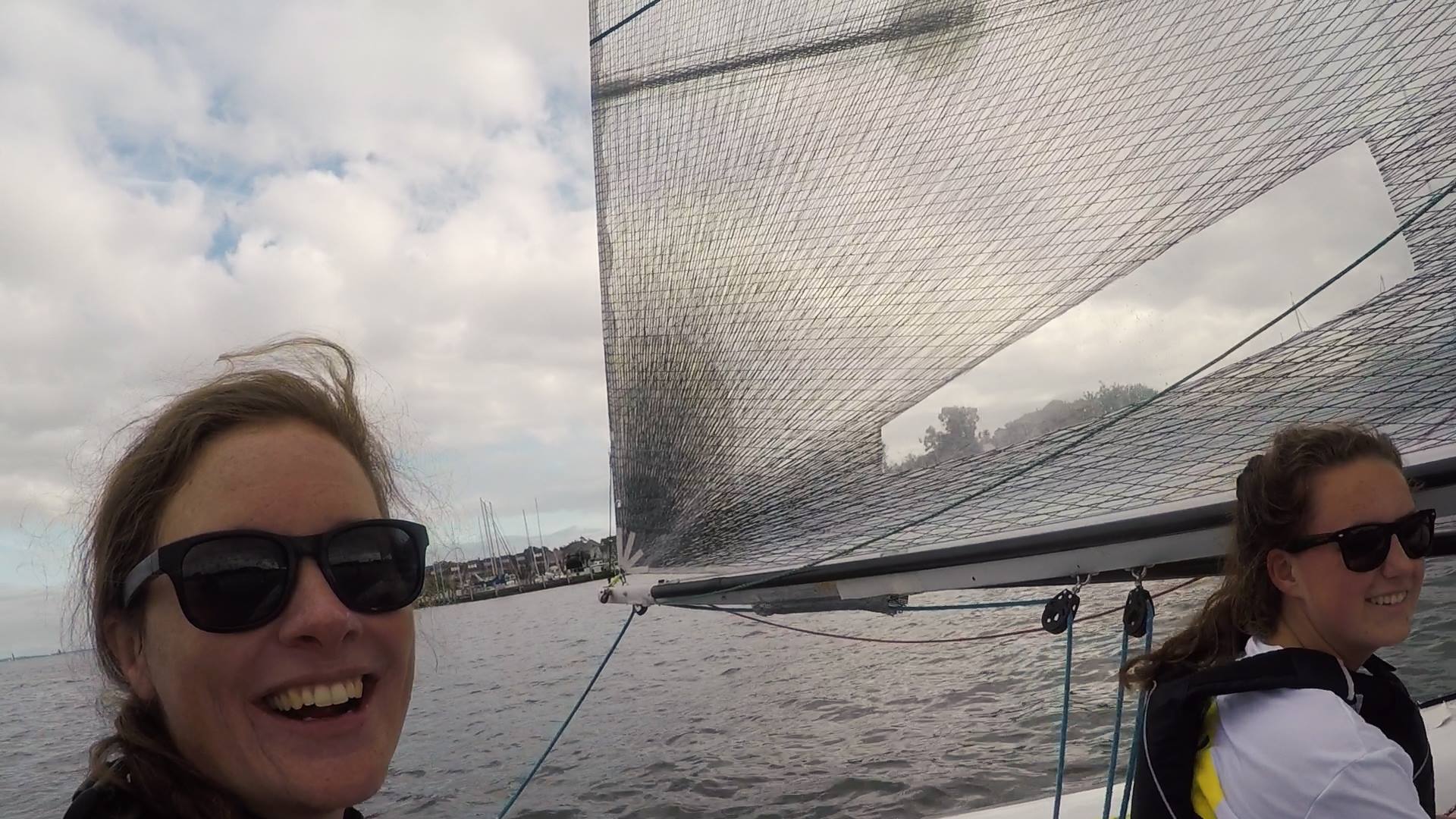 What would you say to someone considering joining the Century Club in 2018?
Go for it! You will find yourself filling up that Saturday you were otherwise going to waste, trying a new craft, giving back to the sport that's given you so much and unexplainably more fulfilled by that cheers you share with your crew and fellow sailors at the end of the day. I can't wait to congratulate all of the other 2017 members this year and strive to be there for the celebration in 2018.
Learn more about SpinSheet's Century Club here. Join the fun for 2018!