Ashley Makes the Century Club... Again!
We caught up with SpinSheet Century Club member Ashley Love when she reached her 100-day on-the-water goal September 30. She's racked up even more days since then... Here's what she had to say about her 2020 journey: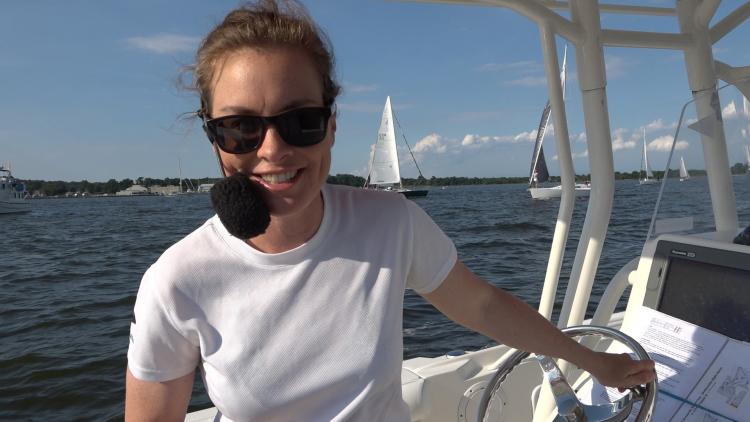 Tell us about one of your favorite days on the water in 2020.
Favorite days on the water would have to include the 5O5 Midwinters in Florida back in February. Breeze on, flat water in the Gulf of Mexico while it's freezing up north on a stellar boat with rock star crew, Ali Meller.
The 5O5 is an adrenaline rush in moderate air. Crank that up to a steady 15 knots for three days, throw in sturdy competition, some experiments with risky/safe moves, and the rewards are higher, the lows are lower. In such a high-performance boat, the crews are always searching for the perfect race, where everything goes right and nothing goes wrong. It's basically impossible, which keeps us all coming back for more.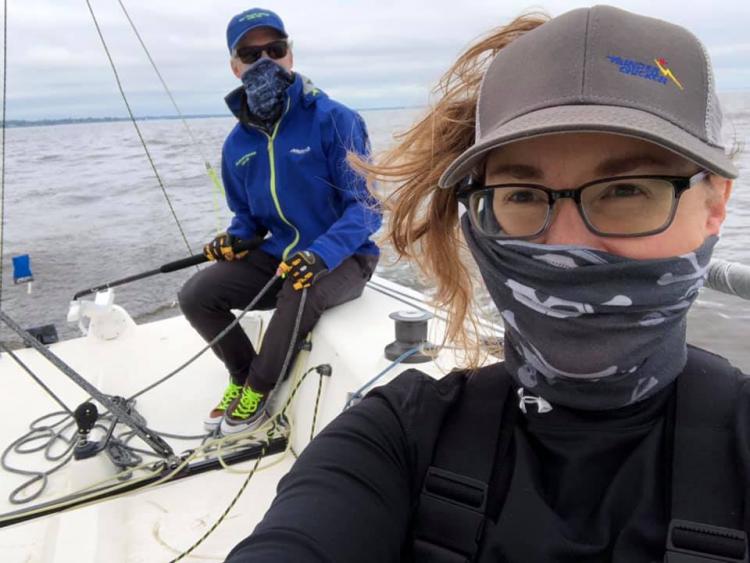 Have you had any scary or hairy days out there? Or otherwise memorable?
When the breeze turns on, emotions rise as the voice-levels do. It shakes out the truly competitive teammates from the ones who only think they are. When I think of a competitive mind, I think of one that is always trying to improve themselves and help others around them succeed. There's enough competition between boats, that the communication on the boat doesn't have to add to the drama.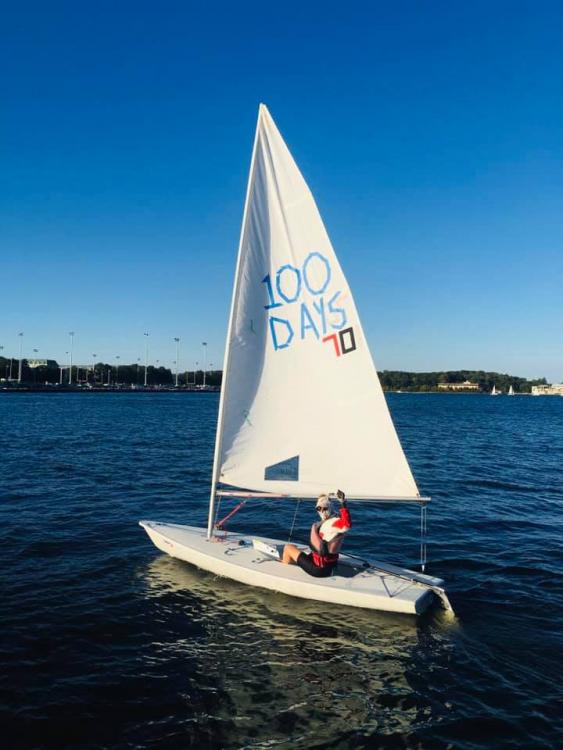 You learn about someone really quickly, because there is a lot more to react to. How do you and your team react to doing well? Making mistakes? Head into another race after finishing first or dead last? Being part of a team is one of my favorite things about sailing, especially when the stakes are higher. It's the only sport in the world where each person is part of a machine to make equipment larger than us go faster. The danger, the risks, the rewards are all worth it.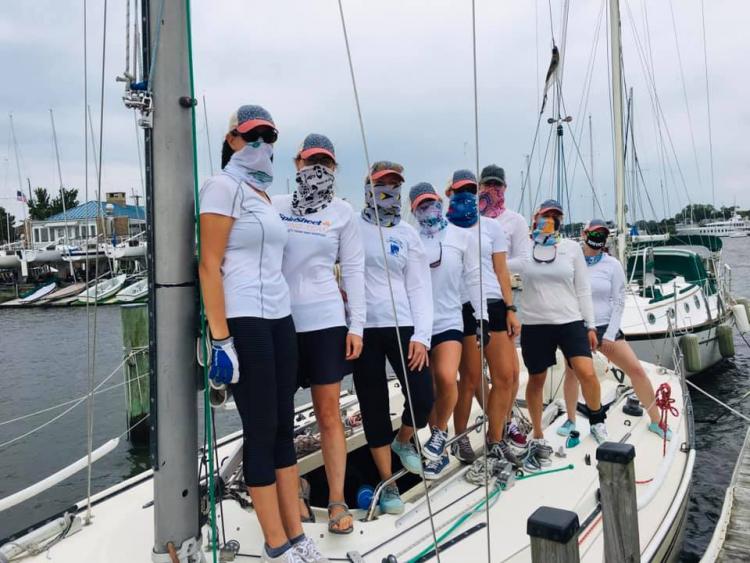 Filming on and in the Thomas Point Lighthouse was really fun! Sailing past it 100 times, you wonder what it's like inside. Now I know! Filming AYC Wednesday Nights is always an adventure depending on the wind direction. Battling with boats of all shapes and sizes on BCYA (Baltimore City Yacht Association) Tuesday nights and distance racing up in B'more throws massive container ships in the mix which can make or break a race.
Private coaching has been a blast this year too. Seeing something click for someone, because you demonstrated and/or explained it the way they needed to see it/hear it and then put into practice is one of the best feelings in the world. Almost as good as crossing the finish line in first place in front of challenging competition.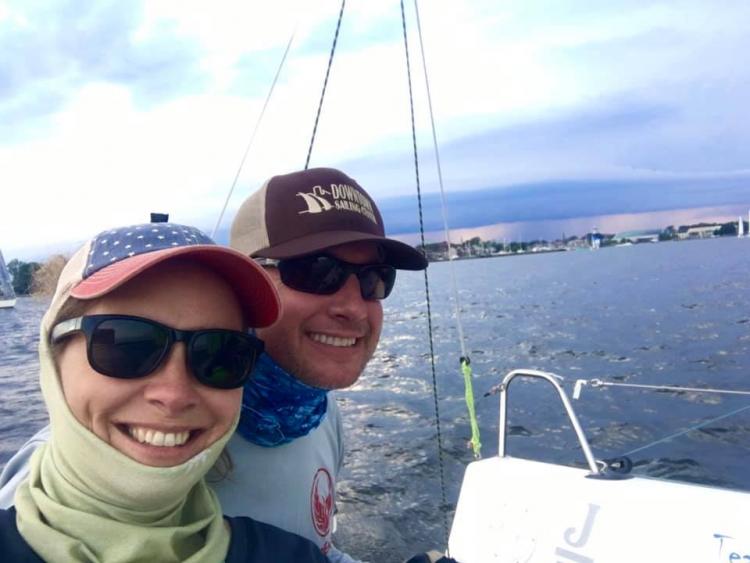 The AYC Two Bridge fiasco was hairy. Mike McNamara and I stayed solid through a trying adventure, but there was no way it could come between us. We made the choices we did together, we were on the boat with fluid positions/roles making that boat go fast together and whatever the outcome, we were in it together. At the end of the day too, a not-so-great day on the water is STILL a day on the water, so you have to be grateful for it and each other.
How did you make 100 days happen this year? Did you have to give anything up?
I used the extra credit points that SpinSheet offered during the pandemic, which helped me get a leg-up on the numbers to the point where I thought I might actually have a shot, so LET'S DO IT!
After that, I was always eager to help to boatwork and say yes to a lot more. Private coaching certainly bolstered my mission and taking advantage of new styles of racing was awesome. A silver lining to an odd year was trying to ways to compete instead of always up-down-up-down. I really hope that continues going forward.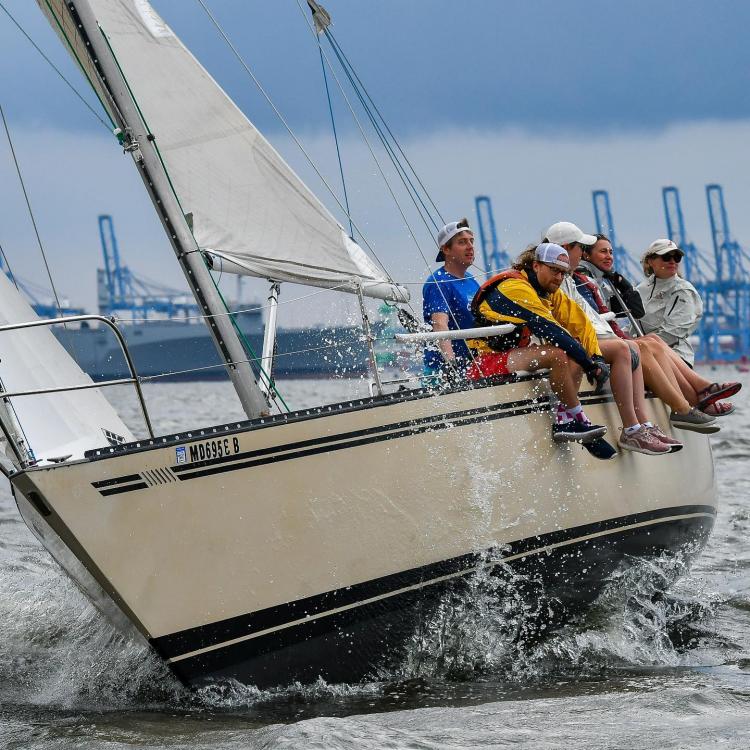 What's your next on-water adventure?
Mike McNamara and I are helping the Severn Sailing Association as Race Committee for a Lightning Regatta this coming Saturday. SSA decided to drop their usual requirement for members to do RC in hopes that they could still run the limited amount of regatta days on volunteer power alone. It's working! They haven't had to cancel a day of racing yet!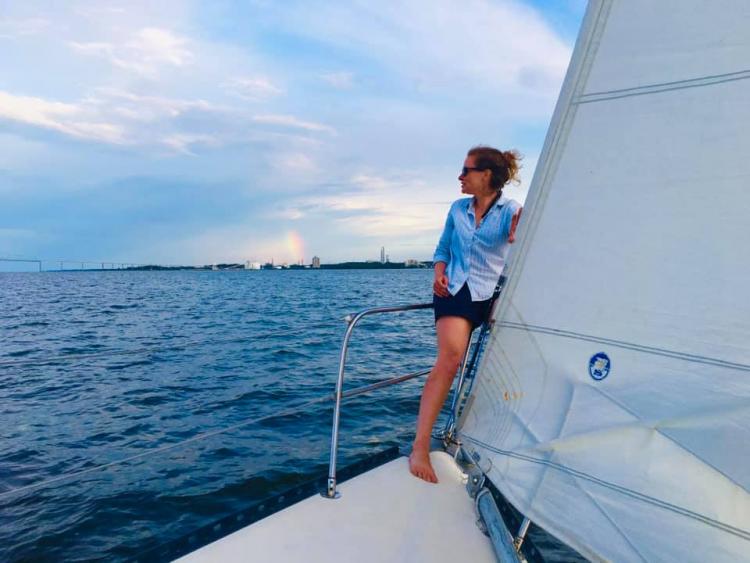 It's great to take a turn doing R.C. too, because you get a different perspective on the racecourse. Plus, I'm always much more thankful to R.C. when I'm racing, because I see what it takes to pull it off.
October has some more J/70 sailing, maybe a delivery, and a weekend regatta north of Baltimore. There's been a big effort to encourage participation in the "GSA Northern Bay Regatta". No one can expect people to travel to you if you never travel to them!