Chartering, for those who want to try something new
The post-pandemic bucket list quest has driven people to do a lot of new things. This carpe diem mentality has brought people to boating, too, and that means there's a lot of interest in yacht charter. But how do you do it and where do you go first?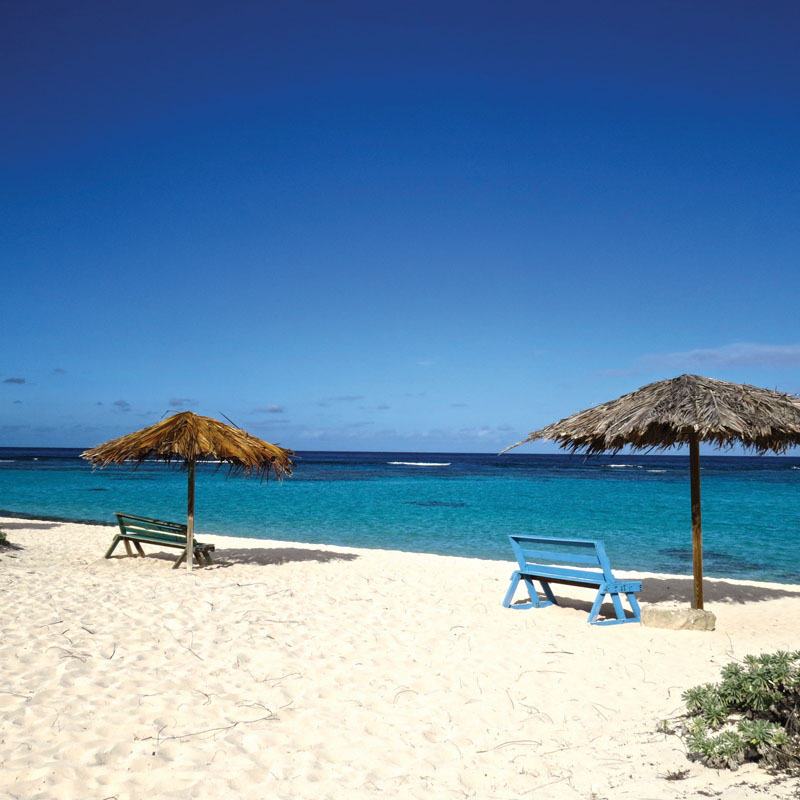 If you're completely new to sailing or boating in general and sailing specifically, try a crewed charter. You'll have a yacht with a captain (and a cook if you specify one), so you can learn the ropes or sit back and enjoy. If you have some experience and want to test out a bareboat charter (where you set the itinerary, drive, hoist sails, anchor, catch moorings, cook, and keep the boat in working order for a week), pick a place that's easy for newcomers and that's the British Virgin Islands (BVI).
Why the BVI is so great for chartering
The BVI is great for a number of reasons: the distances are short so you can always get assistance from the base, there's lots of infrastructure like bars and restaurants, and there's plenty to do. The winds are manageable so the sailing isn't overwhelming, and there are tons of moorings in case you're still iffy with anchoring. The navigation is line-of-sight, so you can't screw up too badly even if the chartplotter is new to you. Everyone speaks English so communication isn't a problem, provisioning is easy, and there are dozens of charter companies to choose from. Best of all, it's a great winter escape, so you can work on your tan rather than shovel your driveway.
Most charter companies have excellent personnel who will guide you through the booking process. The next hurdle will be getting through the chart briefing (some are on video now but come with questions, and the base personnel should be happy to provide more information). The tech checkout (where you learn how to run the boat) is critical, so don't let anyone downplay that. Don't leave the dock until you are confident you know how to run or troubleshoot key systems such as the fridge(s), generator, engines, electronics, windlass, and reefing.
Navigation around the BVI is easy because the islands make compact cruising grounds. Most people set a counterclockwise path because that works better for the wind direction. You'll do short hops to the east up the Sir Francis Drake channel that can get spicy when the wind is up and have a nice run up to and down from Anegada. Your starting point may differ depending on where you get on the boat. Most bases are on the southern side of Tortola (Dream Yacht Charter is on Scrub Island next door).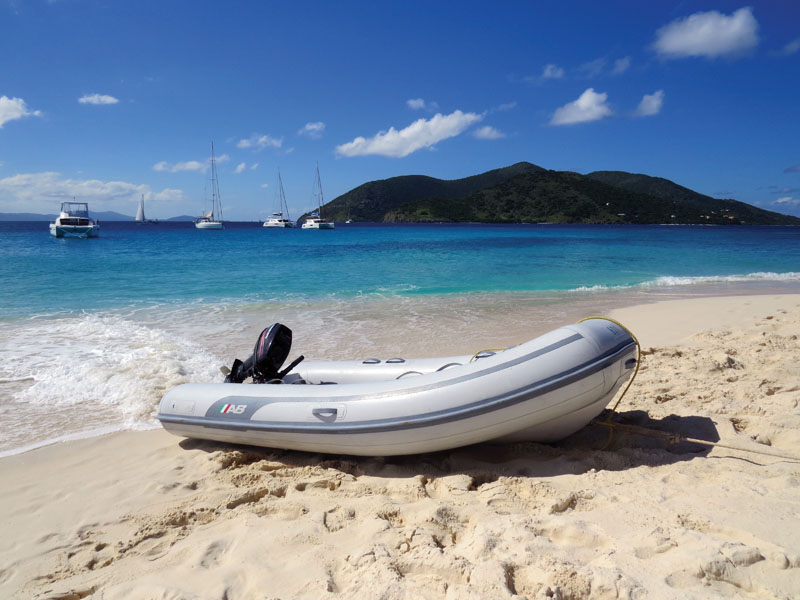 Where to go once your'e onboard
Most people head for Norman or Cooper Islands on their first day or two. The snorkeling here is sublime with hotspots at the Indians, Treasure Point, Cistern Point, or even near Salt Island on the wreck of the Rhone. While down there, overnight in Machioneel Bay and have dinner at the Cooper Island Beach Club.
Next stop are The Baths which are spectacular rock formations on the beach at the southern end of Virgin Gorda. Catch a park mooring and dinghy to the tie line and swim from there. This is a highlight for all, but make sure everyone can swim that far. Get there first thing in the morning to dodge the crowds that are ferried in from hotels. Don't miss the short hike to the Top of the Baths, a restaurant with a fabulous view and a freshwater swimming pool.
You'll usually get a great beam breeze so sail from here to the top of Virgin Gorda where you enter Gorda Sound. Top spots for an overnight and dining in the sound are Saba Rock, Leverick Bay, Bitter End Yacht Club (opening soon), and the chi-chi Oil Nut Bay with its fabulous Nova restaurant. For Oil Nut, you'll have to navigate a narrow channel around the corner from Saba; make sure that your sails are down and you do it under power only.
From Virgin Gorda, most people set sail for Anegada. With the help of the non-stop trade winds, it's usually a glorious beam reach. Anegada has a surrounding 18-mile-long Horseshoe Reef with over 300 known wrecks, so scope out the entrance channel and do the last part with care. Once inside the lagoon, a taxi to Cow Wreck Beach on the other side is the way to go.
If you skip Anegada, you can check out Trellis Bay (with its full moon parties), Marina Cay, Scrub Island, or any stop on the northern side of Tortola. Then set course for Jost van Dyke and its three musts: the Bubbly Pool, Foxy's Tamarind Bar, and the Soggy Dollar Bar. For a desert isle experience, anchor near Sandy or Green Cays (just off Jost van Dyke) and swim, kayak, or dinghy in. If you're lucky (and early), you'll have them to yourself.
The last run will most likely be back to the southern side of Tortola. You can spend the last night back on Norman Island and have a drink on the Willie T, a bar barge. The new one is twice as big as the old one, and you can tie your dinghy up while you have dinner or cocktails.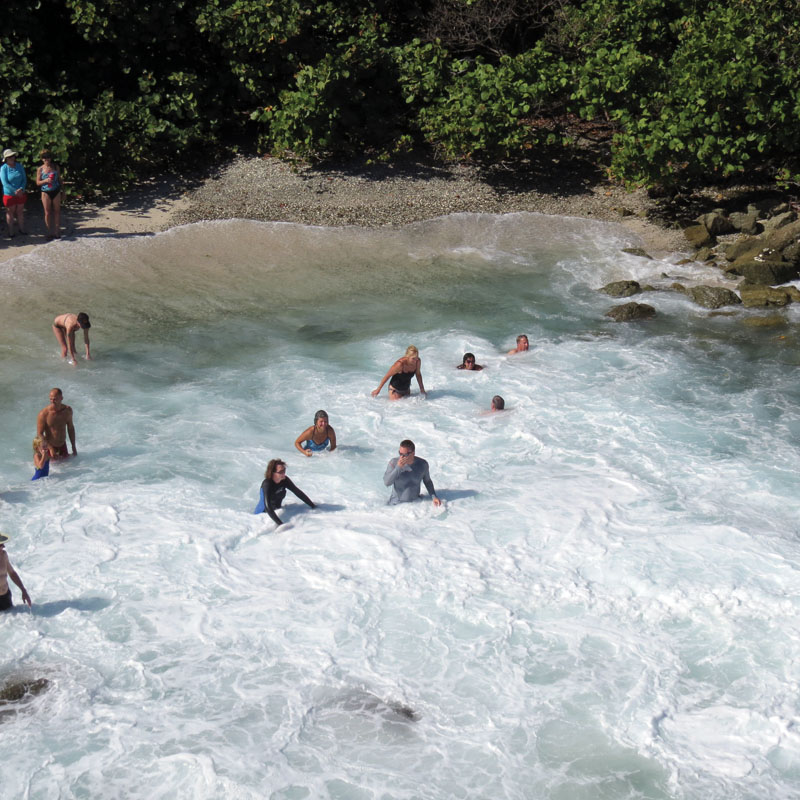 Best of both worlds
There's no shame in asking for a "partial captain," so you can build your confidence. Most charter companies will provide (for a fee) a captain who will teach you for the first day or two and disembark so you can skipper on your own from there. And if the last part (docking back at the marina) doesn't fill you with joy, call the base and ask them to send out a driver while you stand off.
It doesn't get easier than a charter in the BVI so plan your trip now—your tan lines are waiting.
by Zuzana Prochazka