Sailing south
To anyone with an offshore-sailing capable boat on the east coast of the USA September is a troubling time. On the one hand, we all know the cold winds of fall are just around the corner, and yet the Caribbean is still firing fierce tropical disturbances. Many snowbirds, both seasoned and newbies, are making their winter cruising plans already. Some will be sailing for the first time on an epic adventure south with friends; others will be gearing up for just another annual pilgrimage to the tropics.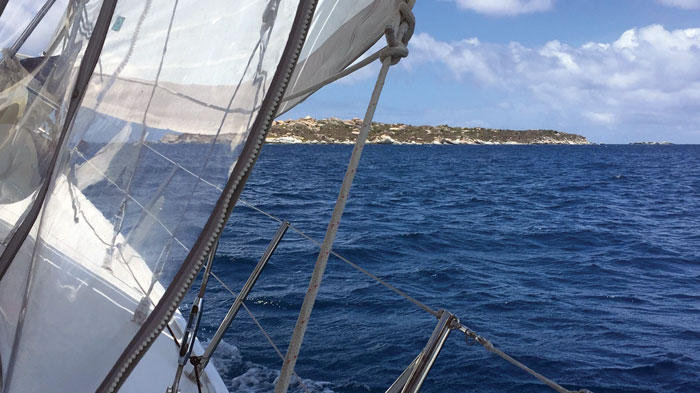 The decision for both once the lines are cast off and the Gulf Stream is crossed becomes a question of where to best make landfall in the eastern Caribbean. Most boats will have made this decision long before setting off. Some will encounter events along the way that cause a change in previously laid plans, and others still will let weather dictate the landfall. There are already many great books written by the likes of Donald Street and Jimmy Cornell covering the routes and sailing instructions. There are a host of weather routing services and even rallies one can subscribe to that will not only give direction but also advice.
My own love affair
I'll start out here by admitting my own personal bias to the British Virgin Islands (BVI). It's grounded in a love affair that's running nearly seven years now. In 2012 I sailed to Tortola with my wife and two children (aged 7 and 9 at the time) directly from Annapolis. We'd left the day after Hurricane Sandy thrashed her way up the Chesapeake and onto the Delmarva peninsula.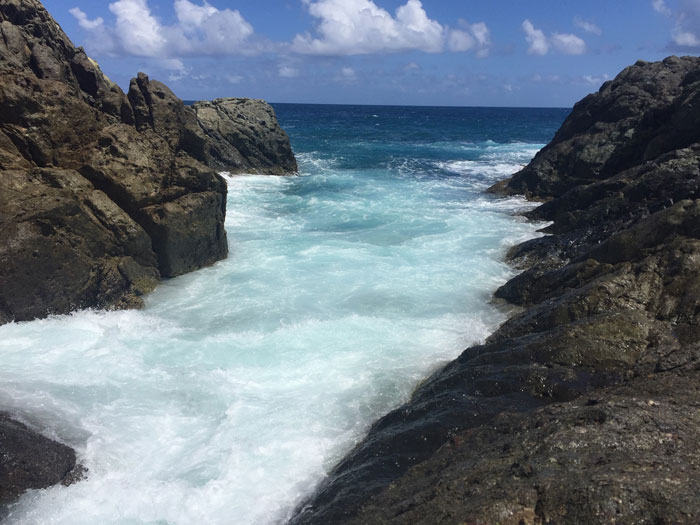 It was a 10-day passage in predominantly benign conditions on a well-prepared boat with two other adult friends as crew. The crew we flew home from the BVI. We then spent the better part of 2012 and 2013 cruising the eastern Caribbean between Tortola and Grenada following Chris Doyle's wonderfully written guides. Ultimately, we settled in Tortola where we've continued to cruise making passages to the windward and leeward islands when work and school schedules permit. We sail nearly every weekend out of Nanny Cay and enjoy year-round adventures throughout the BVI and beyond.
Having lived aboard full time with my family in the BVI, I've had the good fortune to explore many of "Nature's Little Secrets." We also were here for Irma and Maria. Some things have changed since the storms of 2017, but from a cruiser's perspective the BVI is better than ever.
Anchorages, dining, and craft beer
For one thing there's no shortage of proper beautiful anchorages. Almost all of the BVI is sheltered from the north swells that invade the eastern Caribbean in the winter. As a liveaboard cruiser who appreciates good holding and an anchorage that isn't "rolly," I can tell you it doesn't get better than the BVI. With a few exceptions namely the lagoon in St Maarten, Falmouth Harbor, Antigua, and Hog Island, Grenada, most of the anchorages in the eastern Caribbean will have swell in the winter, some worse than others. For a monohull this means rolling to some degree. Now I'm not here to bad mouth the rest of the Caribbean; I'm just telling you what I've found.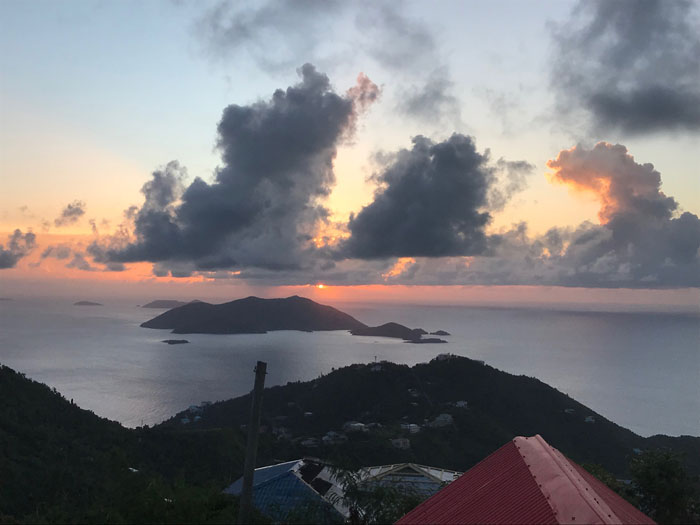 I occasionally still run into people who, when I talk about the BVI, ask about hurricane damage. Many don't realize just how far the BVI has come in the past two years. There are still signs of the wrath that Irma wreaked in September of 2017, but it's becoming harder and harder to find. Only a few of the major resorts still have yet to reopen, and there are new spots in many harbors such as Trellis Bay where you will now find excellent sushi.
One will find first rate dining options available all throughout the BVI. Pirates Bight offers al fresco dining on Norman Island, and the famous Willy T floating bar is better than ever at its location in the Bight. Cooper Island has also continued to grow and now offers six different craft beers all brewed on site along with the largest selection of rum found in the entire Caribbean at its famous Cooper Island Rum Bar. Coco Maya located near Spanish Town, Vigin Gorda, is one of my favorites, but nearly every major anchorage has great dining options.
Getting there
Other reasons to put the BVI in the top of your list include easy access to affordable international flights. St Thomas's Cyril King Airport offers regular affordable flights direct to the mainland U.S. This is great for getting delivery crew home and bringing in family and friends. It's a fraction of the price of trying to fly someone back to the U.S. from say Antigua or St Maarten. Regular ferry service makes the short trip from Tortola to St Thomas easy. For a little more money, flights from Tortola's Beef Island are available to the U.S., normally with a layover in San Juan.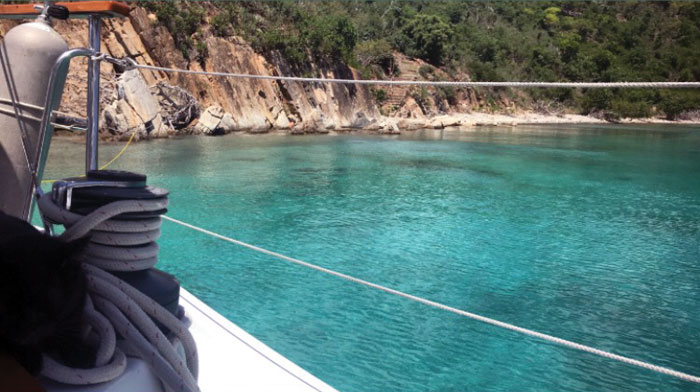 Excellent marine services
For the voyaging yachtsman another attraction to the BVI is the access to excellent marine services. Nanny Cay is a hub for marine trades where you will find a well-stocked marine chandlery, a boatyard with certified marine Travelifts, and several options for hauling and dry storage.
One of these options that has been becoming more popular is Nanny Cay's "Dry Sail" program. The dry sail program allows visiting sailors the ability to haul and store their boat when not in use and have it quickly launched when cruising resumes. You pay for one haulout and the storage up front, and then you get up to five free hauls and launches. This option is more affordable than in the water dockage and gives the owner peace of mind without having to worry about fenders or dock lines being out of place. Not being in the water also means no added marine growth on the bottom and no need to worry about onboard systems being left unattended.

Extensive marine services are readily available at Nanny Cay for anything from a failed float switch to a full hull refinishing with Awlgrip experts. Machine shop services, rigging, and electronics service are also available by factory-certified service providers for most major marine brands. The BVI's Yamaha dealer located at Nanny Cay still sells new two cycle outboard motors with the venerable 15-hp being still the cruisers choice. New AB inflatables are also available in aluminum or fiberglass hulls at competitive prices. This could mean not lugging that tired tender and outboard that's been suffering from ethanol fuel all the way to the Caribbean. You will also find excellent water maker service at Nanny Cay.
After a long passage there are few things more welcomed than a hot shower and a cold drink. Nanny Cay's marina shower block is unrivaled in the entire eastern Caribbean. Clean private full bathrooms with great showers are a short walk from either the inner or outer marina. Both of these marinas feature brand new floating docks with fresh water and electricity at each slip along with free wifi. Laundry service is available via either self-serve machines or an affordable laundry service on site. Lastly Nanny Cay's Beach Bar offers cold beverages that are the "Best on the Island mon!"
Where to go
Once in the BVI boats have a limitless series of options for cruising. I know some cruisers who spend their whole season just in the BVI and USVI. Well-written cruising guides by Doyle and others detail the myriad of anchorages throughout the protected waters of Drakes Channel and beyond.
Some people ask me about the crowds and the number of charter boats in the anchorages. There are certainly some harbors that are very popular; there you will want to find a mooring earlier in the day, but there are also plenty of spots the bareboats don't go where cruisers can find solitude. South Sound Virgin Gorda is my personal favorite. For the more popular spots such as Anegada a new service (boatyball.com) has recently been rolled out that allows one to reserve a mooring ball in advance via an app on your smart phone.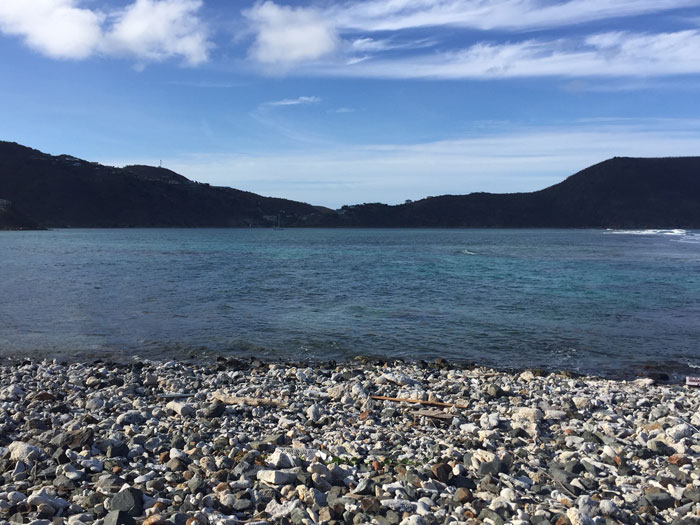 In addition to the BVI's stunning harbors one can find St John USVI a short five-mile sail away. A new program called ROAM offered by US Customs and Border Protection allow many boats to clear in electronically also via an app on your smart phone. This option is very handy for Americans and Canadians, as it means you no longer have to go directly to a port of call. For example, you can sail from the BVI directly to the gorgeous south side of St John, pick up a National Park Service mooring, and clear in on your iPhone. Of course, you will still need to clear out of the BVI via one of its official ports of entry, but this can be done by car or by boat.
Speaking of smart phones, the BVI has excellent cellular data coverage offered by several affordable providers: Digicel, Flow, and CCT. While in the BVI you can pick up a wifi router that will give you and your crew fast, reliable internet throughout the BVI and even parts of the USVI. This type of internet access is not so easy down island in St Martin or Antigua where one has to change providers at each island if service is even available.
Just beyond the horizon from the BVI lie the Spanish Virgin Islands of Culebra and Vieques. Stunning anchorages fringed by world-renowned white sand beaches are a short day sail from the BVI. These cruising grounds are often overlooked by visitors who set their sights further down island, but I can tell you they should not be missed. If cruising the BVI, USVI, or Spanish Virgins is not on your list, the rest of the eastern Caribbean is readily accessible from the BVI.
Many choose to slog their way directly upwind the 100 or so miles to St. Martin and work their way south. My preference, however, is to point the bow farther south where the sailing angle becomes more manageable. A somewhat longer passage of 175 miles gets one to Antigua, or with an even better angle and 250 miles, one can land in Dominica. For experienced offshore sailors these passages with their better sailing angles make a lot of sense. They also allow one to get "down island" faster.
After a winter of cruising in the islands, when boats prepare to make the journey north back to the U.S. or Europe, many find Nanny Cay and Tortola offer the best jumping-off point. Excellent provisioning is available from well-stocked grocery stores or via professional provisioning services.
Boats looking for crew and sailors looking for passage north often connect via the bulletin boards and social media services in the BVI, such as the BVI Crew File.
The ability to stock up on spare parts for the boat is also available from the many well stocked service providers. Major brands such as Yanmar, Volvo, Raymarine, and Yamaha just to name a few are well represented. All this makes the BVI and Nanny Cay a destination unlike any other in the eastern Caribbean. Nowhere else will you find a broader combination of services, culture, stunning cruising, and great fun for all ages.
About the Author: Annapolis native Ted Reshetiloff lives aboard his family's ketch in Tortola, BVI. The family regularly cruises the VIs, and Ted manages the boatyard for Nanny Cay Resort and Marina.
For more great reading about Caribbean sailing, check out this SpinSheet "postcard" from a St. Croix, USVI sailing adventure.