What will it take to get to the next level?
You've been sailing on the Chesapeake Bay, cruising or racing and having a lot of fun while gaining solid seamanship skills, but now a bit of wanderlust or the challenge of a longer race have captured your imagination. What will it take to get to the next level? Are you ready for some coastal cruising or maybe even a true offshore passage?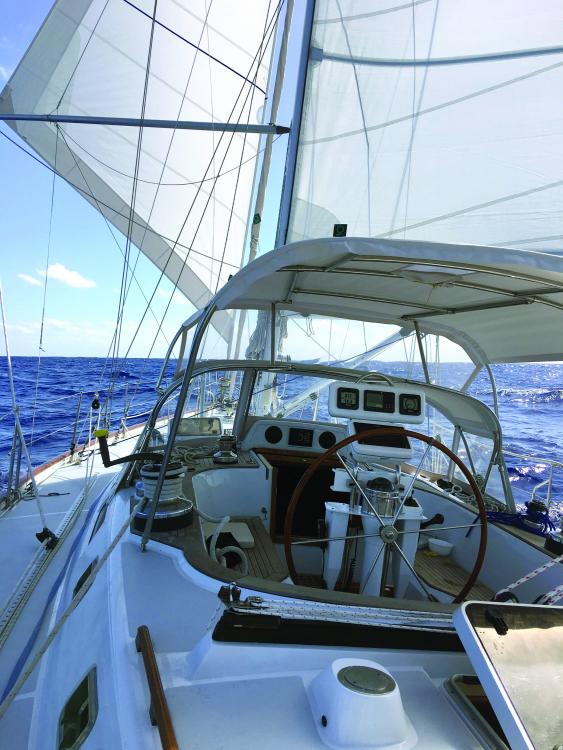 When you're thinking about making this kind of leap, the list of considerations is long. Chief among them will be your boat. The second most important consideration is your crew, followed closely by your gear. A little harder to define, but also at the top of the list should be how well you know your boat.
For some expertise on these topics, we checked in recently with Steve Madden of M Yacht Services in Annapolis, with a business model specializing in offshore preparedness. Madden has more than 30,000 offshore cruising and racing miles and 30 years of hands-on rigging experience. As co-owner of the business, he heads up the M Rigging division, which specializes in the upgrade and refit of bluewater sailboats. Here, Madden graciously shares his thoughts for Spinsheet readers, but he also regularly shares his wisdom by giving seminars to the Salty Dawgs Rally and the World Cruising Club's Caribbean 1500. Hailing originally from Durban, South Africa, during the 1980s Madden cruised and raced extensively in the Indian Ocean and nearby islands. For the last 20 years or so, he's been in the U.S., and has spent the last 10 years at the helm of M Yacht Services. He continues to race and cruise to destinations such as the BVI, Bermuda, Newport, and Maine.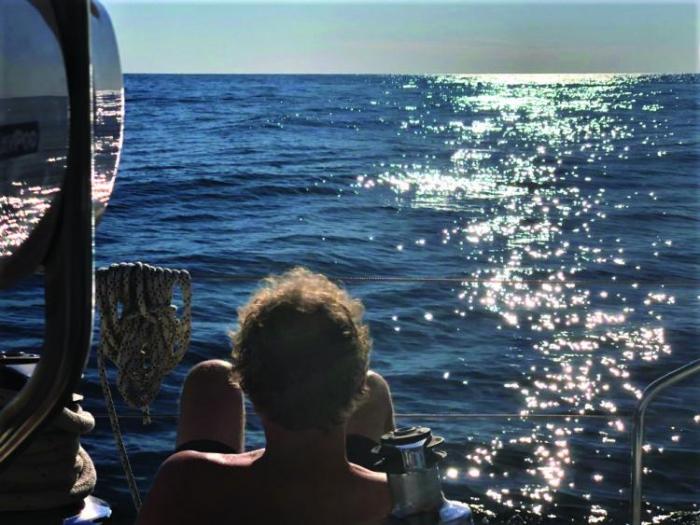 What's the difference between a bay boat, coastal cruiser, and an offshore sailboat?
"In my mind there is a huge difference between a coastal cruiser and a proper offshore boat. My definition of coastal cruising is when you are never more than one or two days from a safe harbor. You might sail up the Bay through the C and D canal and Delaware Bay, go offshore for a while, then tuck into Long Island Sound, and head back out to Nantucket on the way to Maine. With this type of sailing your safety and independence levels are lower than they would be for true ocean sailing. Likewise, your gear selection and preparedness are different, because you are never far from a safe harbor and you can pick your weather window. For example, you might opt to sit out a few days to avoid a storm or a whole day of beating."
"As I see it, a bay boat would differ from a coastal cruiser mostly in size; although that would not be the sole determining factor. There are indeed some wonderful smaller bluewater boats— the Pacific Seacraft 31, for example."
"Then there are the true bluewater boats. I think of these boats as ocean-going vessels in which both the boat and crew are prepared to handle emergencies independently and are ready for any weather short of a hurricane. We focus on structural integrity, dependable systems, offshore independence and heavy weather readiness. Preferably the boat has a cutter rig with a heavy weather sail plan and rigging that is no more than 10 years old. Many things, such as the standing and running rigging and deck layout will be different from what is typical for a coastal cruiser. An offshore boat can have a whole slew of upgrades which brings it to a new level. Such enhancements might include a wind vane, solar panels, diesel or hydro generator, increased battery capacity, upgraded ground tackle, and an efficient refrigeration system."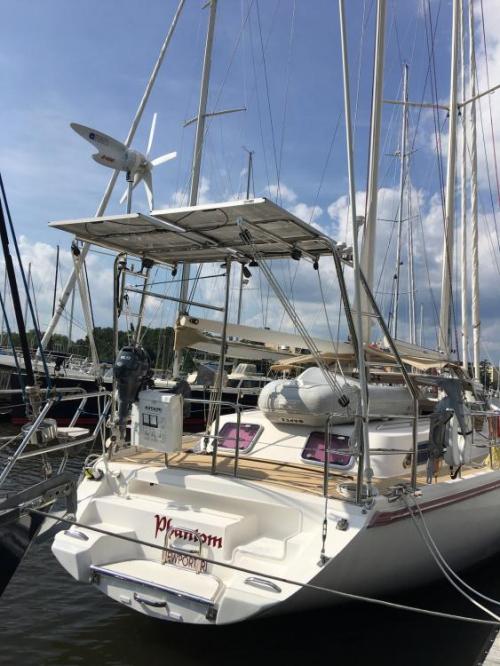 Finding the right bluewater cruiser
"Every boat has its niche," says Madden. "For local cruising, a boat with double wheels, a large cockpit, wide stern, and a swim platform is terrific fun. Some charter catamarans are much like floating condos, and they are wonderful things, but not for offshore."
For offshore sailing, Madden prefers tried and proven designs. "I like older boats with a good pedigree that are worth the cost of refurbishment. Boats with some miles on them have already gone through their teething problems," explains Madden. "I ask my clients if this is their last boat, and if it is, I suggest they 'do it right,' and look for a good, reliable brand, a thoroughbred offshore boat."
Some people think that bigger equals safer. Madden says, "There's a bit of truth in that, but not always. The determining factor for a true bluewater boat is more than size. Good ocean-going vessels have a smaller cockpit, skeg held rudder, all weather bunks, and lots of handrails just to name a few." He adds, "heavier boats are more sea kindly which means less motion and heel."
Getting an older boat ready to go offshore can take some work, but Madden, who approaches the job from a minimalist's viewpoint, assures us, it will be worth it. "Don't buy the biggest boat you can afford. Buy the smallest one you're prepared to live aboard," he suggests. "Yes, you're going to need to take the mast down, replace the rigging, get new sails, and upgrade systems, but after the basics, ask yourself, 'what can I remove and still enjoy the boat?' Some boat owners want to add too many unnecessary upgrades; then a few years later, they tell me that managing and servicing all the systems is too complicated."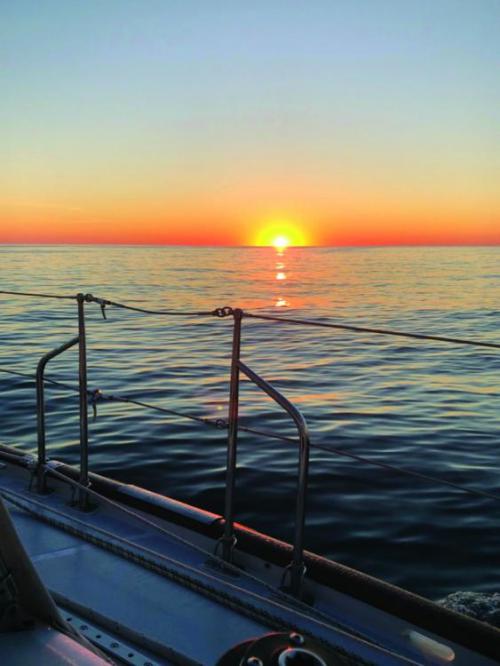 Is ocean sailing really for you?
Just as boats have their niches, sailors do, too. "Sailing offshore can be a challenge," says Madden. "Yes, there are moments of pure bliss, but a lot of the time it's not fun. If your character isn't one that likes adventure, it can be rough. With Bay sailing you might be wet and cold for a short period of time, but offshore you may be wet, cold, hungry, and seasick, with the boat being tossed about the whole night in the pitch black. Coping with one or two of those factors isn't too bad, but not everyone is cut out to deal with all of them at once."
Madden says it's very important to consider these factors when picking crew. We've heard it said that quirks and personality get magnified offshore. Madden puts it this way, only half joking, "People can go a little crazy offshore, so I suggest you know someone well before sailing offshore with them. What will they be like in a crisis? Are they anxious, or can they stay calm? You want someone who will step up and be reliable."
There are all kinds of ways to enjoy sailing: racing round the buoys, gunkholing, day sailing, and more. Not everyone is cut out to go offshore and certainly not everyone needs to, but for those who have an adventurous spirit, the rewards are immense. Madden even relishes sailing shorthanded offshore. "Some of my best trips have been with just one other person," he says. "It's not for everyone, but I truly enjoy the independence."
Navigation and Night Sailing Skills
Ocean passages require night sailing, and on that topic Madden says, "Everything changes at night, so start by sailing at night in the Bay. Get used to the navigation lights and ship movement. At night the nav lights of a ship can completely disappear into all the lights on a shoreline, and it seems that in general people are losing the ability to look out of the boat, know where they are, and be comfortable. Knowledge of dead reckoning is important because electronics can fail. I've seen it happen, and if you don't know what to do, it can be frightening. AIS, GPS, and other electronics are wonderful, but with the new technologies, more people are going offshore with less experience. Good seamanship skills can't be forgotten. A friend and I recently put the electronics away for three days and used paper charts and celestial navigation on a 10-day trip to the British Virgin Islands, just to maintain our skills and confidence."