1. September offers some of the best sailing conditions of the year. When Labor Day arrives, we Chesapeake sailors are just getting started.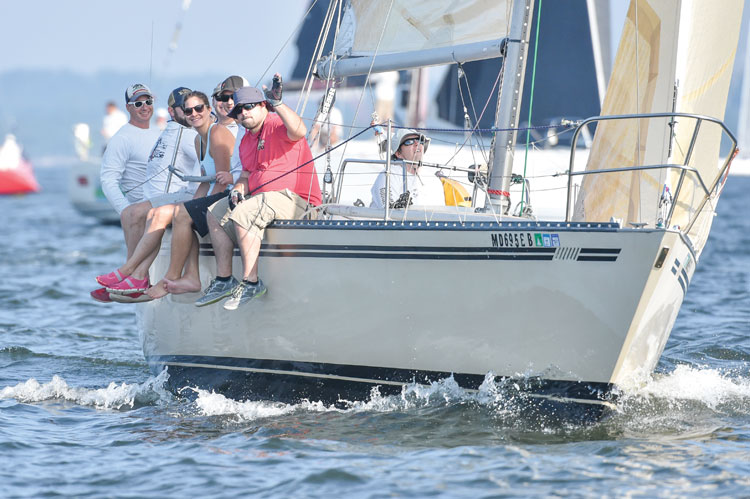 2. The water is still warm enough to swim, and nettles are going away (if they ever showed up—our Northern Bay friends are the lucky ones).
3. You know how you have to yell out "hold on!" or "waves!" as powerboaters fly by and rock-'n-roll you on summer weekends? You do a lot less of that after Labor Day. Chillier weather means fewer go-fast boats.
4. Do you feel as if the summer went by so quickly you didn't have time to do a charity regatta? It's not too late. Here are three worthwhile events: the Annapolis Hospice Cup September 16, the National Capital Area Leukemia Cup September 9, and the Hospice Turkey Shoot Regatta on the Rappahannock September 29 to October 1 (details here).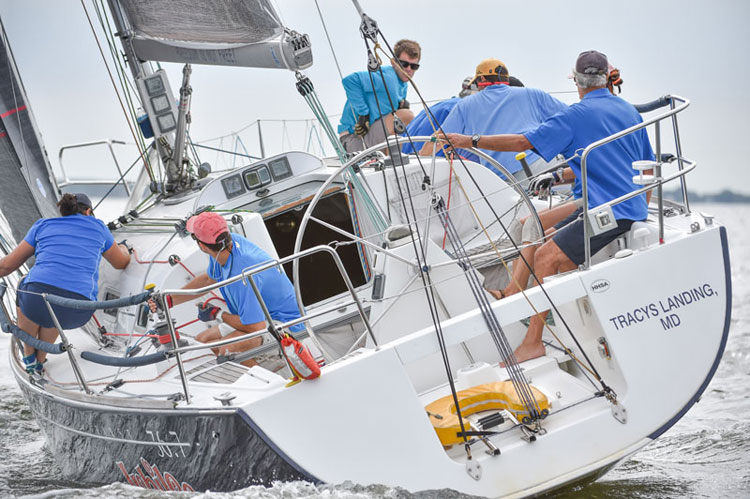 5. Championship racing season is upon us. If you haven't yet signed up as a competitor or volunteer for one of these regattas, find one in the racing section of our calendar.
6. Speaking of championships, the SAP International 505 World Championships unfold at Severn Sailing Association in Annapolis September 20-29. Even if they're not involved or out on the water spectating at some point, Annapolis sailors should be aware that 90 boatloads of sailors from around the country, Canada, Europe, the U.K., and as far as Australia and Japan will descend upon Annapolis that week. Let's welcome them like champs!
7. There's still time to join the SpinSheet Century Club for sailors who log 100 days on the water and SpinSheet Racing Team for racers who compete in a large number and wide variety of regattas on the Bay.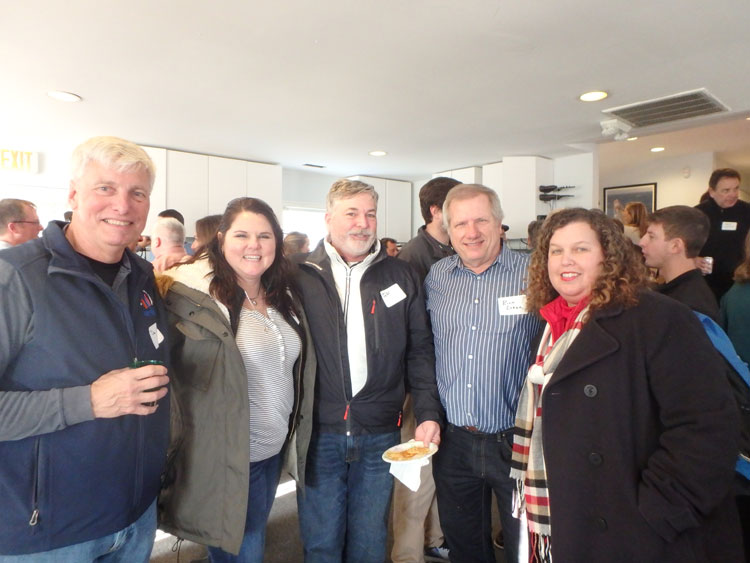 8. Cruisers aren't just fired up for September sailing; many are planning to sail south. If you'd like to take your cruising to the next level, don't miss the Seven Seas Cruising Association Annapolis Gam at YMCA Camp Letts September 23-24. Three hundred cruisers of all levels show up for this exceptional learning and social opportunity, complete with seminars, happy hours, and potlucks.
9. A couple hundred sailors tend to show up for the Eastport Oyster Boys' concert (September 9 from 4 to 7 p.m.); the boys play live music from a boat out in Shaw Bay anchorage to benefit the Midshore Riverkeeper Conservancy. Bring your dinghy or kayak and best sailing friends and expect some good silly, late-summer fun.