Learning to sail at the same time she learned to walk gave Melanie Neale all the material she needed to write her memoir, "Boat Girl." After 12 revisions over six years and some heated critique from her family, in the end it was her story to tell of growing up on the water.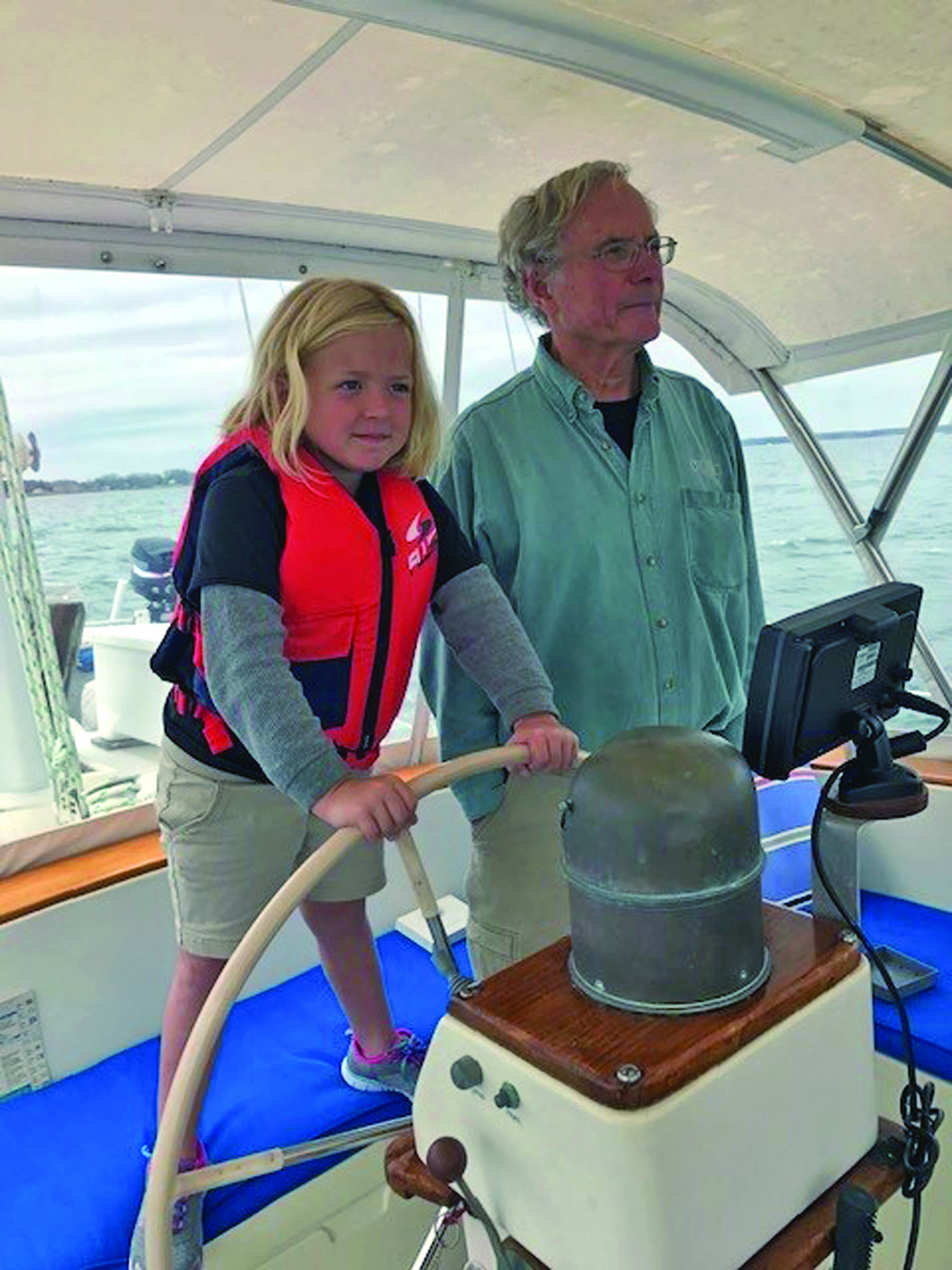 What prompted you to write "Boat Girl?"
MN: I was planning to write a gothic novel in graduate school as my thesis for an MFA in Creative Writing when a professor found out I spent my childhood living on a boat and suggested I write a memoir instead. Once he introduced me to the genre, I was hooked. But it was challenging to write something so personal in my 20s. I didn't finish it until six years later.
How did you gather all that material? Or is your memory that good?
Gosh, no. I can't remember what I had for breakfast yesterday, but I can remember eating the oysters my father shucked on the stern 40 years ago before I had teeth and could chew. For the most part, I relied on diaries and as with any memoir, there's a bit of craft to make it a good story.
How did sailing become the focus of your book?
My parents both grew up on the [Chesapeake] Bay, my dad (Tom) running around in various skiffs on the Pamunkey and Mattaponi Rivers in Virginia, and my mom (Mel) cruising during the summers aboard her father's wooden powerboat with her parents and four sisters. When they met, they had the water in common. When I was born, they took me directly from the hospital to the boat, and that's where I lived the first 19 years of my life. We didn't have a house, only a boat.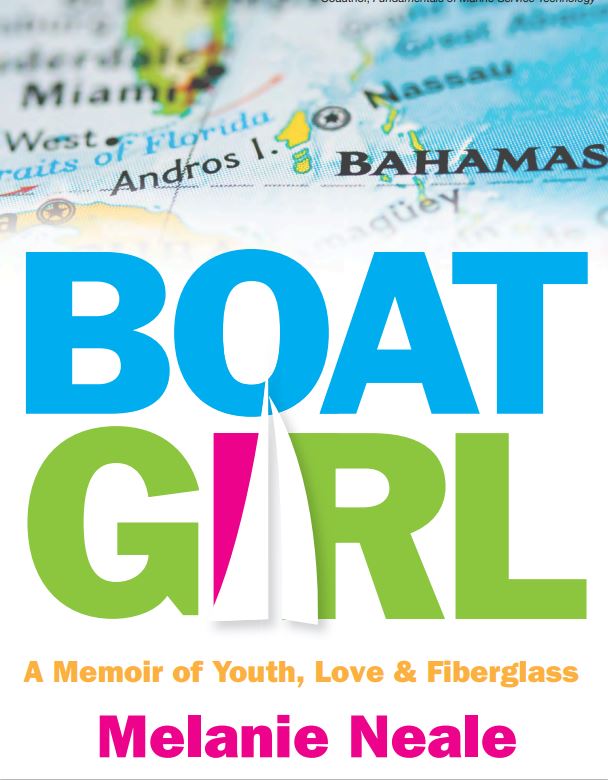 What are your earliest memories of growing up on the water?
Oddly, sailing into Annapolis and getting ice cream at Storm Brothers. My sister was two years younger than I was, and I remember telling her all about how you got ice cream in Annapolis.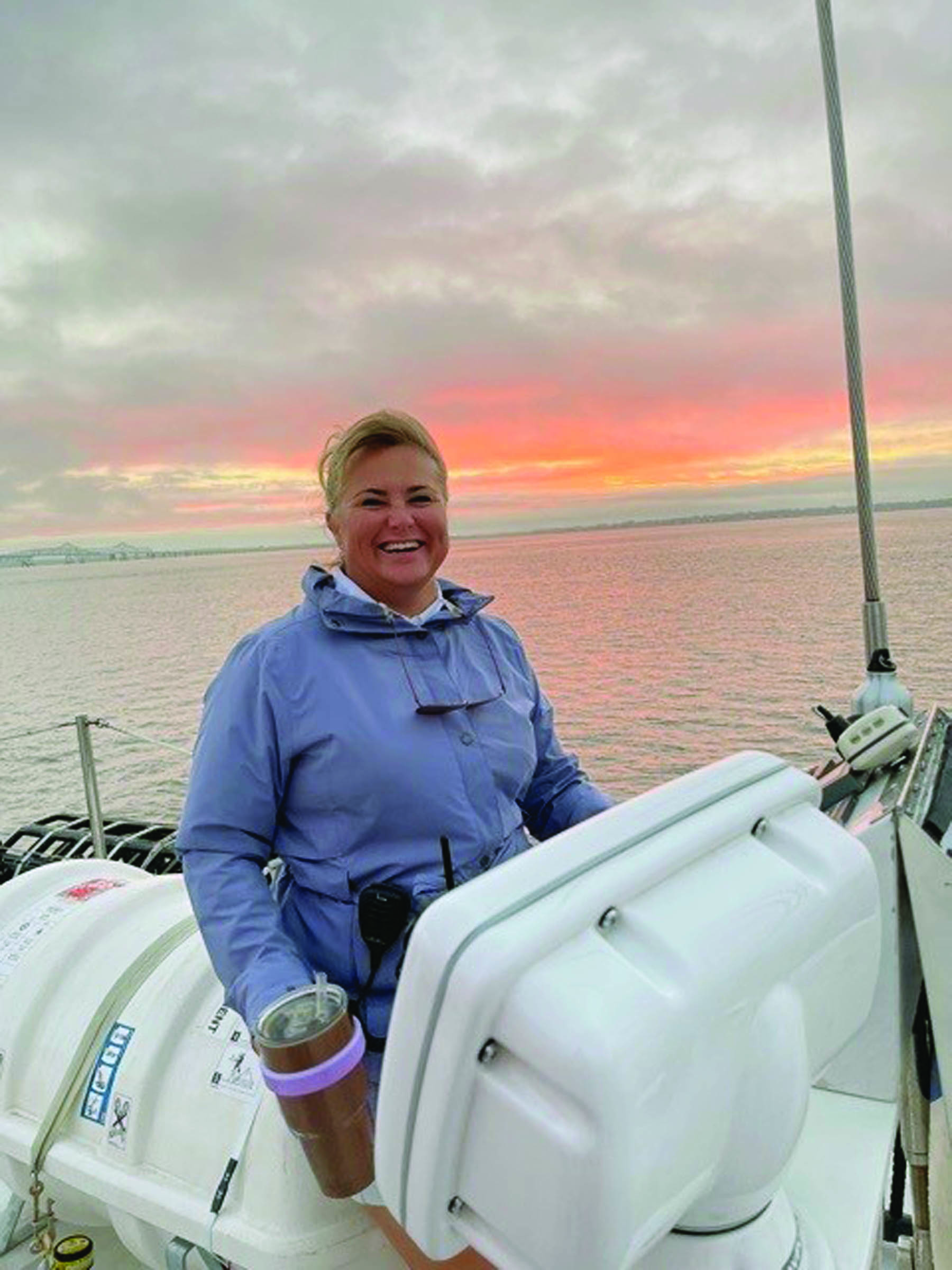 What's the key to writing a good memoir?
Revision, revision, revision. It's best to let your first drafts sit for a while. I let my family read various rewrites, and they were furious about some parts. I didn't take anything out, but with each rewrite I had a more mature, compassionate voice.
What advice would you give first time memoir writers?
Write at first as if no one will even read it. Then, let it sit for a while, and revisit what you've written. I was ballsy at first, and even today, there are some parts of the book I would write differently.
Is there another book in you?
Definitely. I need to find time. I also own Sunshine Cruising Yachts, a yacht brokerage in Florida, and take great joy in helping people get on the water. I'm also very active in helping women enter the marine industry, as it's still 98 percent male dominated. Most of my employees are women.
Did you know how unique your childhood was?
Definitely. We were bullied a lot and known as the boat kids. We had 'land friends' and 'weekend warriors,' and we knew our lives were different. I asked my father once if I could go to camp and he said, "Your life is a camp." Looking back, I wouldn't have had it any other way. I live on a boat now, with my daughter, and it's just a lifestyle for us.
Interview by Gwen Mayes
Find more information about Melanie.