Young Sailor Determined To Go Cruising
Sailing, and the cruising lifestyle, require a few key things: time, money, and experience. These are three things that are notoriously difficult to come by, but especially for young people. Finding the time to sail, not to mention maintain, a boat can be difficult for someone just starting out in their career, and scrounging up the money for slip fees, annual haulouts, repairs, and fuel can be a struggle for someone already dividing their rent among half a dozen roommates. In terms of experience, unless you were lucky enough to grow up sailing or have friends with boats to teach you, getting comfortable enough to go out on your own is a challenge for anybody.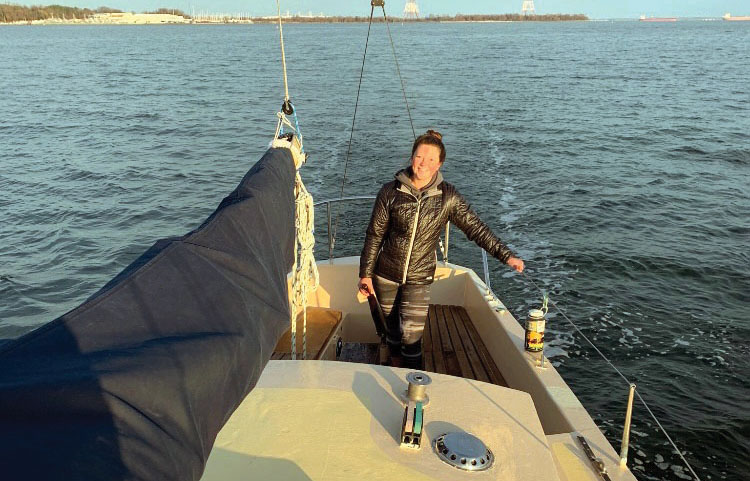 In some ways, however, the world is changing. Besides increased interest from young people in more nomadic lifestyles (have you seen the "van life" trends?), living aboard and cruising full-time is starting to look more viable for many younger people. Remote work has become easier and more popular. With living expenses being what they are, trading rent for a slip fee suddenly seems less insane. There are a plethora of YouTube channels, forums, and other sources to start finding information.
Cruising at age 21
For the determined and financially-savvy 20- or 30-something, finding the time, money, and experience to start living aboard and cruising full time is possible. I went on a four-month cruise from Annapolis to Florida last year as a 21-year-old on my 30-foot sailboat. I had the time, because I could afford to take a semester off from college during the pandemic. I had some money saved up and a supportive family. And I was lucky to have the experience from growing up sailing. But the challenges of being a young cruiser weren't all logistical.
I sometimes found myself getting skeptical looks pulling into marinas. Once, I informed a marina that I was singlehanded and would prefer an easier slip if possible, and I'm not sure if it was because of my age or my gender (or the quirkiness of the boat), but I was greeted by a brigade of a dozen dockhands when all I really wanted was one helping hand to catch a line. In other instances, plenty of people informed me that I was simply too young and naïve to be doing what I was doing, or that I should hire a professional to fix that thing that just broke, no matter how simple or how many times I had done similar projects before. But for every time I got unsolicited advice on how to operate my own boat, there were two instances of older cruisers having faith in me and embracing me with open arms. It was those experiences that made my trip unforgettable.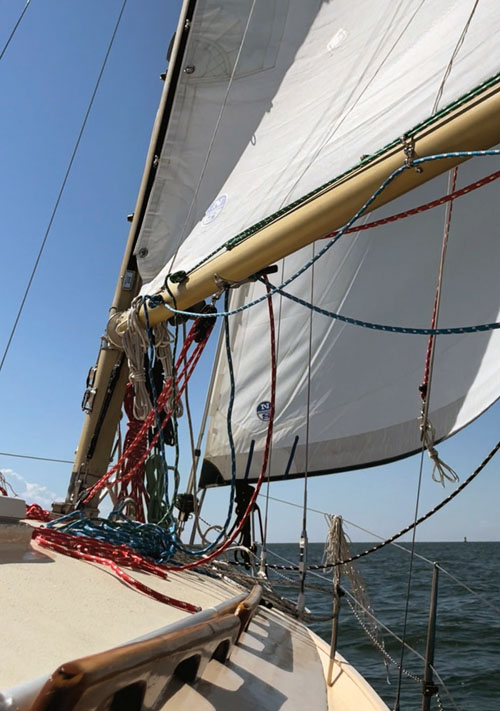 I had the pleasure of getting taken out to dinner, receiving a plethora of gifts from old books to fresh fruit, and being offered friendly assistance in everything from dockline handling to an emergency leak repair in the middle of the night. This type of camaraderie may be standard in the cruising community, but I feel that I appreciated it even more as someone who was not only doing it for the first time, but who was often also decades younger than my neighbors in the mooring field. Open invitations, offers of assistance, and kind advice were key factors in building my confidence as a cruiser who often felt a bit out of place.
It makes sense to me that older cruisers can sometimes be wary of encouraging young, potentially inexperienced sailors to take the plunge. Since my trip, the tables have turned; I have had plenty of people ask me for advice. Some of them I encourage while others I gently warn to be realistic, so I understand the need to take the rose-colored glasses off when speaking with younger potential cruisers. But everyone has to start somewhere, and without young cruisers coming up through the ranks and keeping the sport and the lifestyle fresh, cruising wouldn't be what it is today.
If you're a veteran cruiser and you notice that your neighbor is a salty 20-something on a boat that probably doesn't have air conditioning and hasn't gotten new cushions since the 1980s, just know that they would probably appreciate your offer for a meal and conversation more than most. And if you're that salty 20-something, or thinking about becoming one, don't be discouraged by the handful of people who might scoff at you or your boat, because there are five more who would love to befriend you.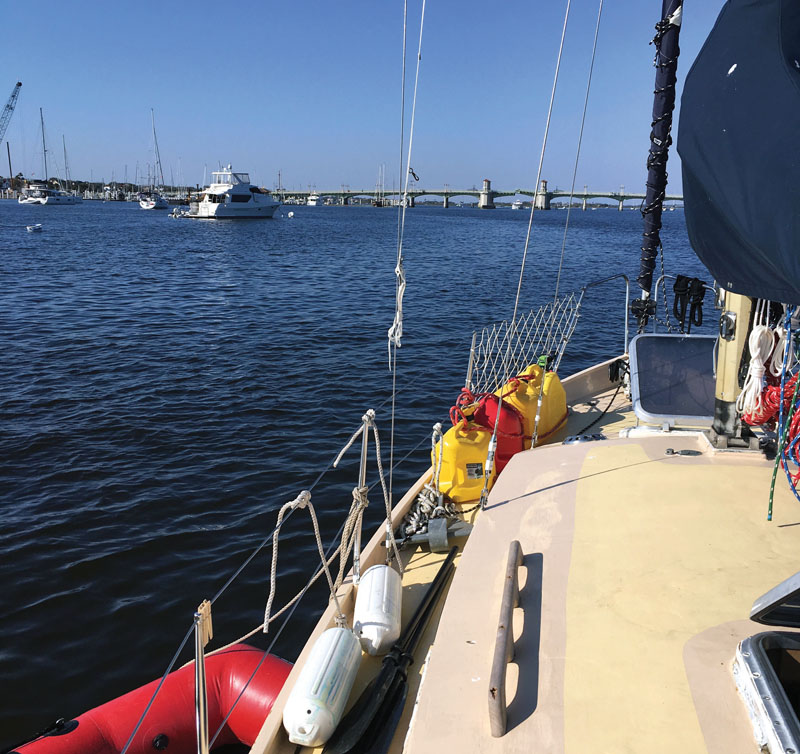 Are you a "young" cruiser?
Young Cruiser's Association (YCA) is a collective of young (those who don't wait for retirement to start living), salty vagabonds that have found and formed a community of the sea. Whether you are actively seafaring, wayfaring, or daydreaming of such things, there is a place (and a barstool) for you in the YCA. With the young coming together as the YCA, we amp the fun factor, dare each other to take the path less traveled, upset the norm, and fight for important things in the cruising realm: youngcruisers.org.
by Kelsey Bonham
Find more great cruising articles here.
About the Author: Following her graduation from Colgate University, Kelsey Bonham lives in Norfolk, VA, where she keeps her 30-foot steel boat Little Wing and works part-time for SpinSheet and the Elizabeth River Project. Find her on Instagram @littlewing_sailing.