What To Pack for a Sailing Delivery?
Packing for a sailboat delivery can seem like a simple task, but if you forget one crucial item, you might find yourself in a frustrating or unsafe situation. Whether that is not being warm and dry enough with the right clothing or having the necessary tools onboard to fix the undeniable issues that you come across while delivering boats, this compilation of items serves as suggestions for what would be helpful to bring and why. You don't often have a lot of space, so you'll need to pack efficiently.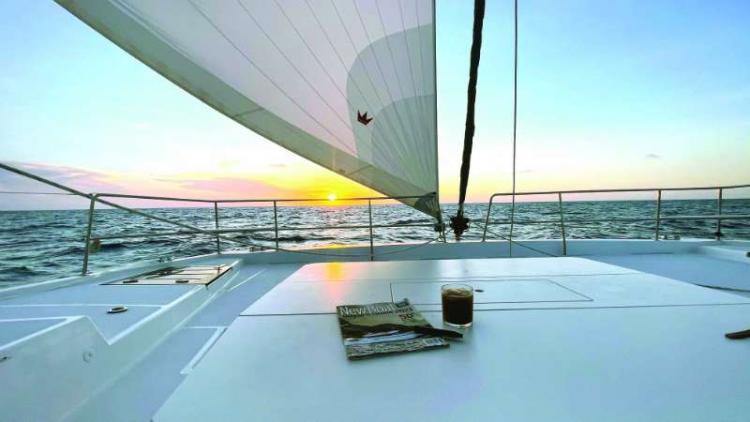 Consult your captain for any items you are unsure of, as each delivery has specific conditions of vessel, equipment, and personal responsibilities. If you are starting out as a newer delivery skipper, this list can serve as a reminder when packing for a delivery.
Elements:
Hats: Perhaps you need ear and neck coverage with a wide brim hat, or you may consider a baseball cap to be ample shade; be sure to pack some type of headgear to shield you from the sun. If you're facing cooler temps, pack a beanie that will hold in the warmth with windproofing and waterproof membranes that also maintains breathability.
Sunscreen: Look for non-nano, mineral-based sunscreens that use zinc as an active ingredient that serves as a physical block to UV rays and are more reef safe. It is recommended to avoid aerosol spray-on sunscreens as they contain harmful chemicals that are destructive to the oceans, as well as your boat and crew. The chemicals in spray-on sunscreens have been known to cause paint to deteriorate on boats, as well as making them extremely slippery to move about on.
Sunglasses with polarized lenses: Polarized lenses will offer glare and reflection reduction, increased contrast, and reduced eye strain. Pay attention to the label on each pair of sunglasses, as not all polarized lenses provide UV protection, which is one of the most important features as your eyes are exposed to harsh and often direct sunlight when out sailing.
Layers: Even if you're headed for tropical destinations, you'll want to supplement your tank tops and bathing suits with warmer layers for cooler night watches, dealing with the inevitable wetness of boating, and potential foul weather. If you're heading into colder conditions, you'll want to build layers starting with thermal long underwear and add layers to suit your level of comfort and activity.
Although packing space can be limited, it is wiser to bring more layering options than you might anticipate wearing—you never know when a rogue wave might soak you completely. Especially for captains, bringing extra layers could save a crew member in need of more adequate clothing for the conditions.
Quick-dry shorts and shirts: Textiles that offer 'quick-drying' capabilities are top of the list when it comes to clothes that will thrive at sea. Whether it's dampness from sweat, the sea, or a post-ocean wash, you'll find the quick-dry options will provide heightened comfort and heat-loss regulation and are great alternatives to clothes that become heavy with moisture and weigh you down unnecessarily.
Foul Weather Gear: If the forecast predicts nasty weather, pack your bibs or water repellent pants, a heavy-duty jacket, and waterproof saltwater boots. Staying dry and comfortable is possible with the right gear that is water-resistant or waterproof but also breathable. Ensure your sea boots have appropriate non-scuffing soles. As these items are usually quite large and bulky, you might be inclined to wear your foul weather gear to save space in.
your suitcase.
Essentials:
Headlamp with red light capability: This is a truly essential item in your pack, as you try to navigate the boat during night watches, you'll want a headlamp that can go into red light mode without having to first activate the white light mode, which would ruin your or the crew's night vision. Find a headlamp that is durable, waterproof, and uses rechargeable batteries.
Travel documents and currency: If you are going to be crossing international borders, be sure to have a valid passport and any medical prerequisite tests needed to enter the country. Expenses can sometimes be covered by the hiring body, but it is still recommended to have some cash on hand as well as any card companies that you should alert to your forthcoming travels to avoid blockages on your accounts.
Personal Floatation Device (PFD): Some vessels may be equipped with PFDs, but it's best to not assume and ensure you are equipped with your own USCG-approved, Type III PFD. Newer crew members may not have their own PFD and captains should be prepared to have enough certified lifejackets to cover all crew members.
Personal tracking device or GPS: Navigation is usually the responsibility of the captain of the delivery. It's best not to assume that the boat is equipped with working GPS systems, and even if it supposedly is, bring along your own dependable navigation source. There are a variety of location and mapping technologies available to provide satellite imaging and communications. The Garmin inReach is rugged, allows connectivity to weather reports and worldwide communications, as well as location sharing. Navionics is another dependable resource that you can download on to your phone or tablet that will provide accurate marine charts.
Small multi-purpose knife: Though small, a handy tool such as a Swiss army knife or multi-purpose tool is one of the most valuable items to bring on your delivery. There are endless ways that this tool can help you from food preparation to life-saving line cutting capabilities, but be wary of the legal consequences of carrying a knife to and from the boat as well as onboard, as some countries have fines regarding knives.
Basic first aid kit: As important as first aid kits are, don't count on one being onboard. Medical kits should be stored in a secure and sealed waterproof case, containing an assortment of Band Aids, patches and bandages, antiseptic solutions, and good-quality scissors and tweezers. Survival supplies such as blankets, a compass, and flashlights are also helpful to include.
Sail and canvas repair sewing kit: This is more often a captain's responsibility, but crew members should always be prepared for mishaps underway and be prepared with a sewing kit equipped with different types of needles, waxed twine, thread, Dacron patches, and a sail palm.
Snorkel mask: Given the possibility that an incident may occur, and you may need to inspect the propeller or hull underwater, having a well-fitting snorkel mask will enable you to see and hopefully repair any issues. If you are heading to tropical waters, you can also use your snorkel mask to leisurely explore the reefs and marine life if your captain approves.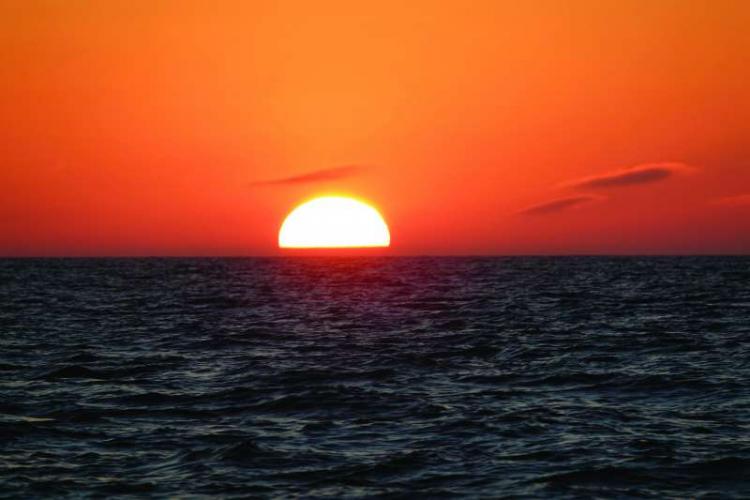 Leisure:
Snacks: Depending on the coverage of provisions by the hiring body, having your favorite snack onboard is a treat to look forward to after sleepless nights of tossing and turning in bad weather or a comfort food to satiate you through long days at sea.
Downloaded media and headphones: If you want to enjoy our favorite series or movies while underway, you'll need to download a wealth of them onto your device or a flash drive. Just don't forget to bring along your headphones in case the rest of the crew aren't into your genre of entertainment or are trying to sleep.
Literature: A paperback book, magazine, or an electronic reader are all simple lightweight ways to keep boredom away during the delivery.
Deck of cards: Even if you're only a skipper and crew member, a deck of cards can bring joy and excitement on an otherwise dull and uneventful journey.
GoPro: Though capable of recording all the epic moments on the delivery, if you have a lengthy stick attachment, you'll also be able to utilize the camera for filming the hull or propeller, if you are not able to get in the water for inspection.
Fishing rod: Consulting the captain is the best practice when debating whether to bring your rod, as they might discern that fishing is not appropriate on the delivery or the areas that you'll be passing through. Or perhaps there are already rods and lines on the vessel.
Additional line: You can never have too much line, but you can certainly have too little. Given how unpredictable delivery vessel outfitting may be, bring along extra lines that can be used for hanging clothes, solving issues, or docking the boat.
About the Authors: Chelsea Co has been crewing for charters, deliveries, dive excursions, and marine biology research. Charlotte Carroll holds a USCG 100-ton Master and RYA Yachtmaster Offshore and has been working as a delivery skipper throughout the North Atlantic Ocean.
Find more offshore sailing articles here.