The journey to sailboat ownership
If Covid has taught Robyn and me anything it's that you can't afford to be lollygagging when seeking to do, or procure, anything for the outdoors. Our journey into sailboat buying and marina leasing has been absolutely no exception. We had our hearts set on the Chesapeake Bay, a mere 271-mile overland drive away.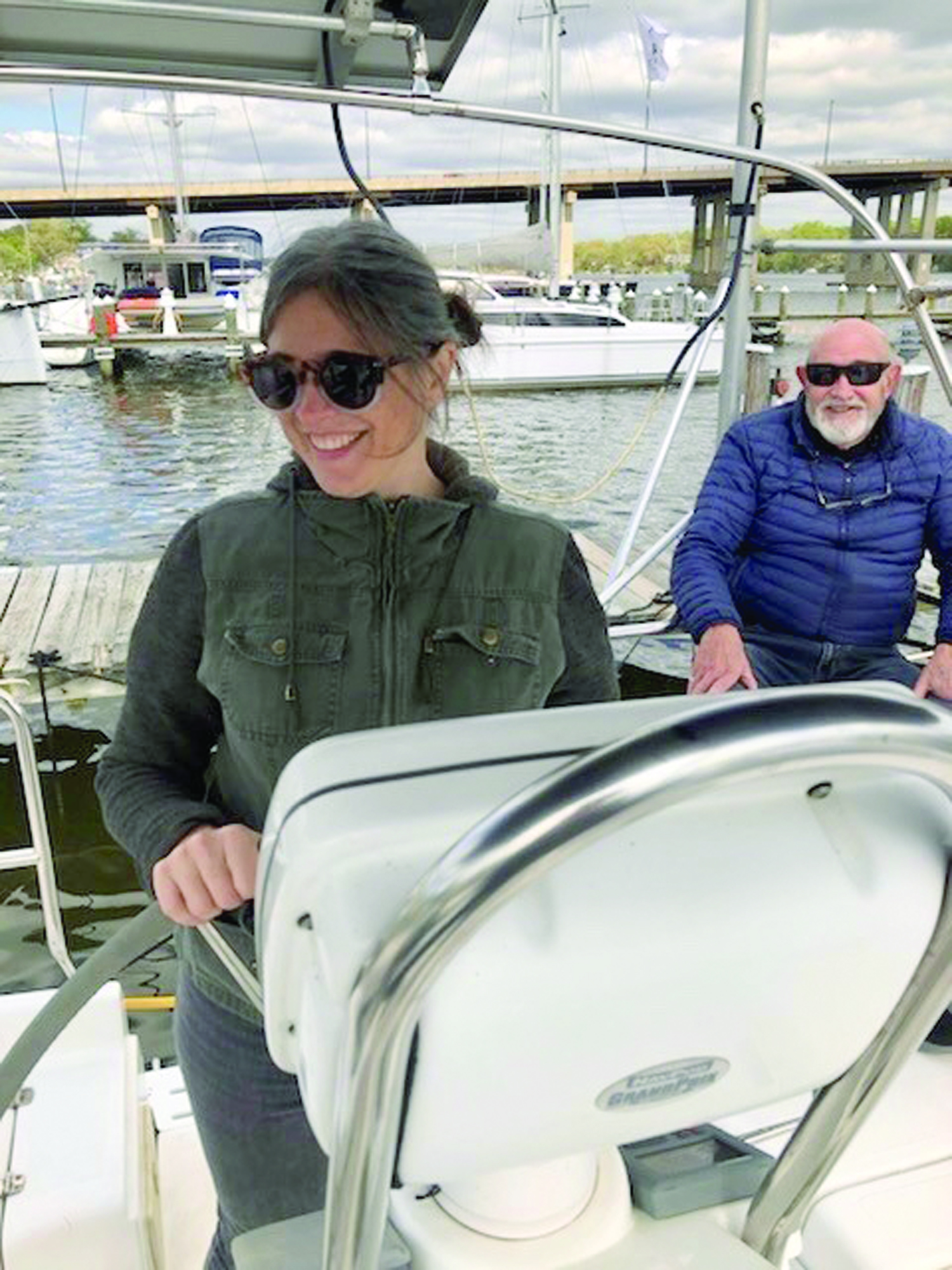 Searching for boats
We started our search on the internet during the cold and snowy months of February while huddled in our home in Pittsburgh, PA. So many boats! So many websites! We became adept search filter jockeys on sites such as BoatTrader, YachtWorld, and sailboatlistings.com.
I feel now is a good time to mention that we are Covid quarantine newlyweds. Having dated for only a few months when the quarantines were imposed, we wanted to be together. So, we moved in together. Two adventurous souls, newly married, and now on a joint venture of boat searching and discovery of each other's tastes and styles.
Robyn's soul is as free spirited as the wind, with an eye for art. She is also new to the boating lifestyle. I'm a boatless sailor. Having previously owned a pocket cruiser, crewed for club racing, and journeyed offshore for a couple of small passages, I had some opinions and preferences. Thankfully, we are both peacemakers at our cores. Although where this left us in searching for boats of our liking was, well, all over the map.
Around March, 2021 we began inquiries about boats. This is where some confusion set in regarding the availability status of boats. Boats on one site were showing available, but pending sale on another. Another site had only a few recent listings with the rest being a year or even years old.
Boat Show!
Thankfully, I stumbled upon the Bay Bridge Boat Show taking place in April. I hadn't been to a show in a few years, but I knew we could get a wealth of knowledge there. Robyn, her daughter, and her parents had never been to a boat show. I was counting on this being an extra treat for them.
It all panned out even better than I had hoped. We walked away with a handful of solid contacts (finance, marinas, yacht brokers, and insurance companies) that we would need to complete the initiation of our migration to a Chesapeake boating life.
One of our misguided notions for our road trip to the boat show was that we could make appointments to visit a few boats we were interested in. What we discovered was quite the opposite. In hindsight, it makes perfect sense. Every broker we contacted was tied up manning a booth or boat at the show and had little time to show us a boat that weekend.
We made an offer
During the boat show weekend, we were able to procure a showing of a production boat with one broker. It was manufactured within the most recent 20 years, making it easily financeable. We ended up not getting this boat, but we did make an offer and experienced that process. Since then, we've viewed boats with several brokers.
We've come to appreciate the chemistry of the relationship with a broker. Eric Ballard (The Catamaran Company) was our broker for the passed offer, but one thing we walked away with was the sensation of a trusted partner. While our relationship with Eric was short lived, it was light, easy, and educational. Eric kindly, patiently, and thoughtfully answered every question we had. He briefly became our Chesapeake Bay boating mentor and coach.
Budget considerations
Our boat show education and failed boat purchase offer provided us with the realization of our boating lifestyle budget. Think smallest house in the best neighborhood in town, biggest and nicest house in an edgier neighborhood, or something in between. Our first boat offer forced us to really look at our whole budget for boating.
Marinas
We were back home in Pittsburgh during our boat offer negotiation, forcing us to tap keyboards and phone digits to research marinas of interest. With our offer pending, we began putting real numbers to our marina budget. Similar to home buying, there's a now obvious correlation to locations, amenities, and pricing. Robyn and I enjoy walkability that includes walking to a cafe, grocery store, or a pub. Robyn's daughter Arden loves a swimming pool. Balancing location, amenities, and pricing made us consider acquiring a chalkboard that we could fill with options such as Sheldon's equations in the TV show the Big Bang Theory.
We walked through a few marinas on our weekend trip, and this gave us another important aspect for us to consider for a marina, which is personality. Marinas have personalities as those of our towns, neighborhoods, or schools. Consider your own personality and that of your family. Prices vary significantly, and surprising to us, is that not all marinas publish their rates.
Since returning home from the boat show our fervor for having a boating summer has grown as an offshore swell advancing towards the shore. So has the velocity. That's because what we have discovered since sipping our coffee on those snowy, cold, casual Sunday mornings in February perusing the internet for boats is that they are selling.
Brokers are busy, and it's not a facade. Upon scheduling our next trip to the Chesapeake to look at boats, about 50 percent of the boats we inquired about were already under contract or went under contract while we were sitting in Pittsburgh planning our next weekend boat showing trip to the Chesapeake. We also missed out on boats because brokers were booked for our weekend trip.
Closing
All we want to do is cruise. We're not racers. Neither one of us. However, in early May we realized that we had to race at finding our boat, and our marina, before the finish line of summer cruised right on by us. After literally months, of obsessively checking websites, emailing brokers and private sellers, I'm happy and relieved to unofficially report, we may have found our boat.
by Todd Baker
Editor's update: Todd and Robyn purchased a Pearson 33 named Footloose and a dinghy named Kevin Bacon this summer and commute from their Pittsburgh home to their slip at Shipwright Harbor in Deale, MD.