Annual Cruising GAM Open to All
Join the Seven Seas Cruising Association (SSCA) for its annual Chesapeake Bay GAM from September 29 through October 1. Formerly known as the Annapolis GAM, the name change reflects the growing number of Chesapeake Bay cruisers who are either exploring the Chesapeake or plan to congregate in the fall, before heading down the ICW or offshore to points east and south. The event will be held at the Maryland Yacht Club in Pasadena, MD.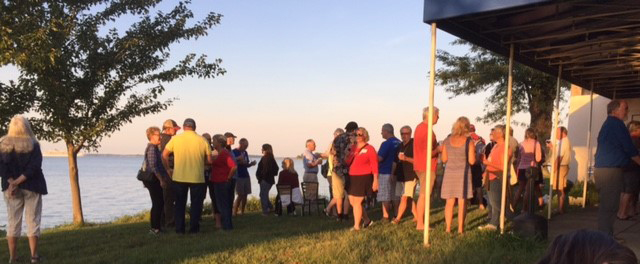 This event will provide both experienced cruisers and those preparing for their first cruise (or still dreaming about it) with the opportunity to learn from each other while making connections with others with similar goals or perhaps heading in the same direction. Experienced cruisers have expressed how important the GAMs have been to their enjoyment and safety, and many appreciate the opportunity to share their knowledge.
Speakers will talk specifically about boating and cruising needs of both new and experienced voyagers. Such topics include: weather considerations for passagemaking, optimization of your boats energy systems, evolving communications technology (including Starlink) to assist your local or offshore travels, anchoring skills and etiquette, medical issues for cruisers, key aspects of buying and surveying a boat, sail care and repair, fitness while cruising, crew dynamics and considerations, cooking and provisioning, working while cruising, common diesel engine mistakes, a communications workshop, and more.
The GAM begins Friday afternoon with registration, a traditional SSCA raftup and/or potluck gathering on shore, followed by a Heading South discussion, and concluding with a bonfire. An additional CPR and first aid course will also be offered for a separate registration Friday afternoon.
Well known cruisers, Behan and Jamie Gifford (sailingtotem.com), will be our Saturday evening keynote speakers and will present a dynamic exploration of 'taking the leap and tossing the dock lines.' Classroom and hands-on sessions will be offered on both Saturday and Sunday, concluding with a Women Who Sail happy hour.
This GAM is open to SSCA members and non-members. Registrater at ssca.org. There is a set number of attendees allowed, so register early!