The two happiest days
We are all familiar with the axiom that the two happiest days of boat ownership are the day that you purchase your boat and the day that you sell it. The day that my wife and I purchased our 1998 Hunter 410 Bootlegger in the fall of 2016 was filled with both excitement and a bit of anxiety, as we had never owned a boat before.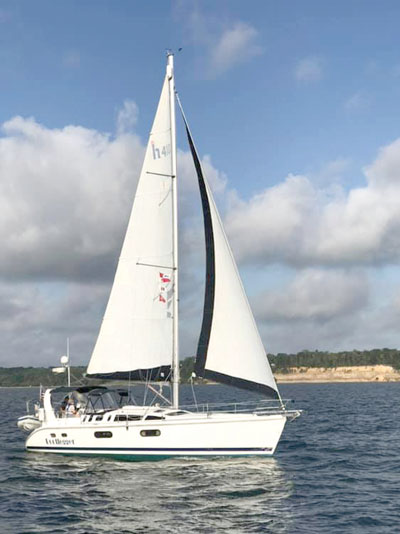 Ownership differs from chartering
We had plenty of sailing experience, had taken numerous American Sailing Association (ASA) classes and had even chartered boats on the Bay. However, there was a huge difference between chartering a boat and boat ownership. The fact that we decided to "jump into the deep end" by purchasing a boat in excess of forty feet only added to our initial trepidation. We were very excited to start our adventures and explore the vast Chesapeake Bay as there were so many beautiful and unique destinations.
Shortly after our purchase, we stumbled on the Hunter Sailing Association, Station #1 (HSA-1). We were very eager to join a group of other Hunter owners to compare experiences on the Bay and maybe even expand our knowledge about owning a Hunter.
Sailing club membership enhances our experiences as boat owners
What we didn't expect is that joining the club would enhance our experiences as boat owners. Although other members are always happy to share their wisdom as related to various maintenance or repair tips, we never anticipated how much fun it would be to spend time with other folks who are also so passionate about Hunter sailboat ownership. We also didn't expect that being members of the club would result in so many great social opportunities. Obviously, the great part of exploring the Bay is the freedom and independence of taking our boat out and setting our own course for adventure.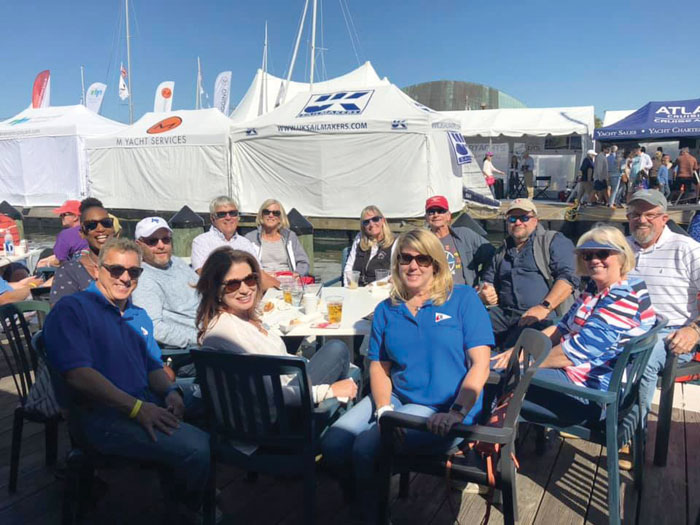 Confidence to expore new destinations
However, we have found that meeting up with so many friends in HSA-1 at various locations has only added to our fun. Sailing with friends has also given us the confidence to explore new or challenging destinations. The club has a truly diverse group of members of all ages and backgrounds. Whether it is meeting up with club members at a raft up, the Rock Hall Pirate and Wenches Festival, the Annapolis Sailboat Show, or simply catching up with new and old friends for a drink or a meal when we visit various ports of call on the Chesapeake Bay, there are plenty of opportunities to socialize. Our fellow HSA-1 members have become some of our dearest friends.
Interested in joining a club?
If you are looking to connect with fellow Hunter or Marlow Hunter owners in the mid-Chesapeake Bay, please consider joining HSA-1. You don't have to wait for sailing season. We have land-based winter activities. Check out our club or email our commodore to learn more about the benefits of membership, which includes access to all club cruises and events and a direct connection to a network of Bay Hunter owners.
By Sean Underwood
Check out SpinSheet's sailing club directory, which is designed to help local sailors connect with Chesapeake Bay sailing clubs.