The Chesapeake Bay is beautiful and vast. Anchored in one of the Bay's gunkholes, you can enjoy the solitude and connection with nature. However, there is also comfort in knowing that even in moments of solitude, there is a network of sailors ready to lend a hand, provide advice, or share a drink. There are also times on the Bay when we yearn for fun and shared experiences. For Hunter and Marlow-Hunter sailboat owners, the Hunter Sailing Association Station #1 (HSA-1) provides both a support network and a social network. It is the go-to sailing association for Hunter sailboat owners in the mid-Chesapeake Bay.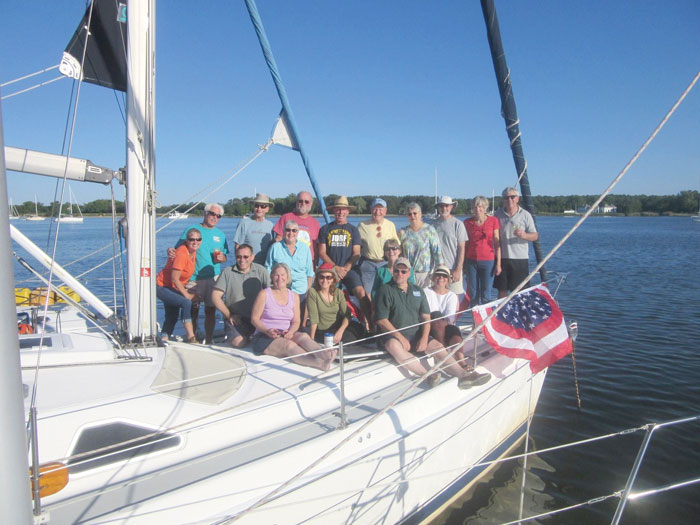 With over 100 club members, Hunter owners have a technical support team of sailors who can share maintenance and repair tips. Whether you need to locate the wire that connects to a forward cabin light, understand how your reefing system works, or how to replace a tank sensor, a fellow HSA-1 member is sure to have the answer. Many sailing associations have experienced sailors and expert repairmen and women in their ranks, but HSA-1 has numerous Hunter sailboat experts.
In addition, HSA-1 club members maintain an active cruising, racing, and social schedule. We hope you will join us for one of our raftups or meet us at the Annapolis Spring Sailboat show or the Rock Hall Pirate and Wenches Fantasy Weekend. During the winter, our members stay connected through a host of social events such as the Eastport Yacht Club Lights Parade.
Many sailing associations are specific to a marina or location, but HSA-1 members hail from Deltaville, VA, in the south to Baltimore, MD, in the north, and everywhere in between. Wherever you go in the Bay, you are likely to find an HSA-1 member who is ready to help or just hang out.
We kicked off the 2018 season at our March 17 sock burning party with new and existing members. Visit our website or more information and details on other upcoming events, or visit our Facebook page.
By Laurie Flanagan, Bootlegger