What is Blue Friday?
Come on, sailors. All of us at SpinSheet, PropTalk, and FishTalk, and hopefully most of you, have celebrated Blue Friday for the past several years. But in case you need a refresher, it's the only excuse you need to spend time on or near the water the Friday after Thanksgiving.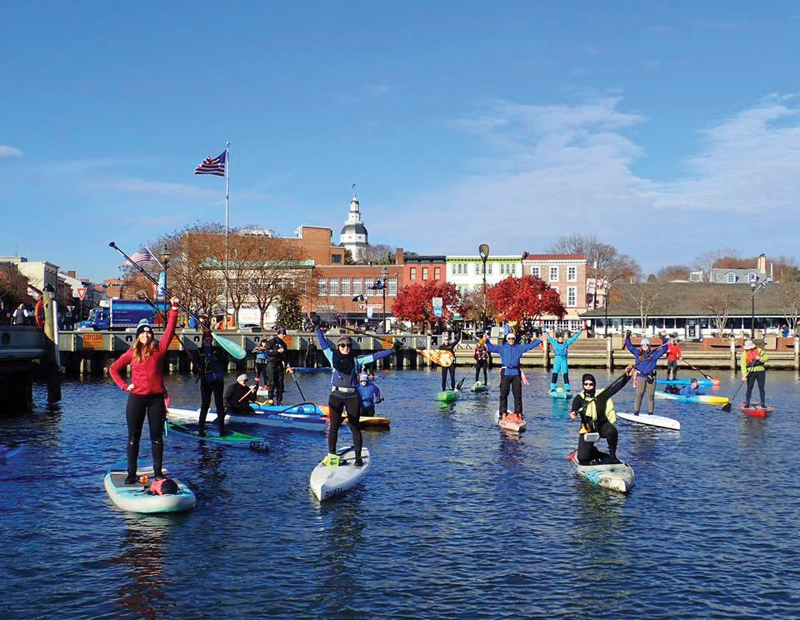 While you're there, think about what you're thankful for. You don't have to go out in a boat (but you certainly can!). We've found that a simple walk with a water view is a really nice way to spend time with family and out-of-town friends who are visiting for the holiday. Some of our readers like to bring along a garbage bag and clean up the beach with their kids or stroll along the shoreline with their pup.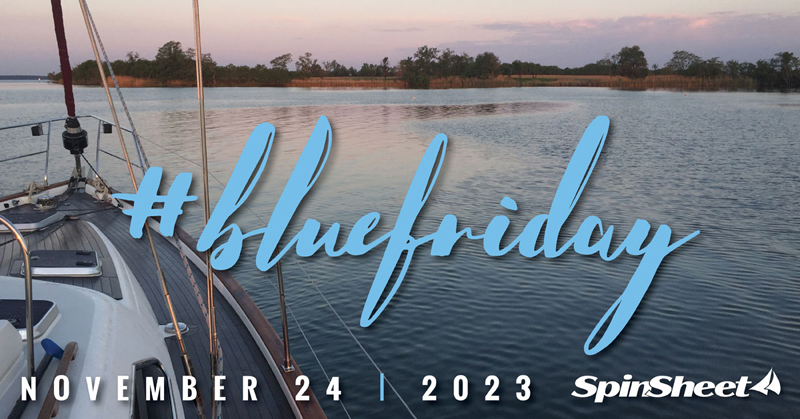 The point is, let's get outside and do what we love while also celebrating the Chesapeake Bay. Reach out to your family members, co-workers, neighbors, slip mates, and sailing friends, and ask if any of them want to meet up on Blue Friday to burn off that big turkey dinner and enjoy some fresh air with you. If your group decides to go out on the water, please use good cold weather boating sense. File a float plan, wear PFDs, and use wet or dry suits if needed.
After you've spent time by the water, then you can go shopping. But consider shopping local this year. If you're in need of a boating good or service, you'll find a multitude of options within the pages of SpinSheet. And if you shop with our advertisers, make sure to say SpinSheet sent you.
One way to encourage others to join the Blue Friday movement is to share your photos of your adventures on or near the water. Post them to social media with #BlueFriday, tag @SpinSheetMagazine, or email them to [email protected]. We started this idea back in 2015, and we love how it continues to grow in participation each year. Let's kick off the holiday season by enjoying the water!