eXXpedition with an All-Woman Crew to Explore the Impact of Plastics on the Sea
When two of her friends sent articles on eXXpedition 'Round the World to Annapolis sailor Shannon Hibberd, she was intrigued enough to apply. In May she's headed on a seven-day, 500-mile offshore leg from Tonga to Fiji to collect data for plastics pollution studies with an all-women crew.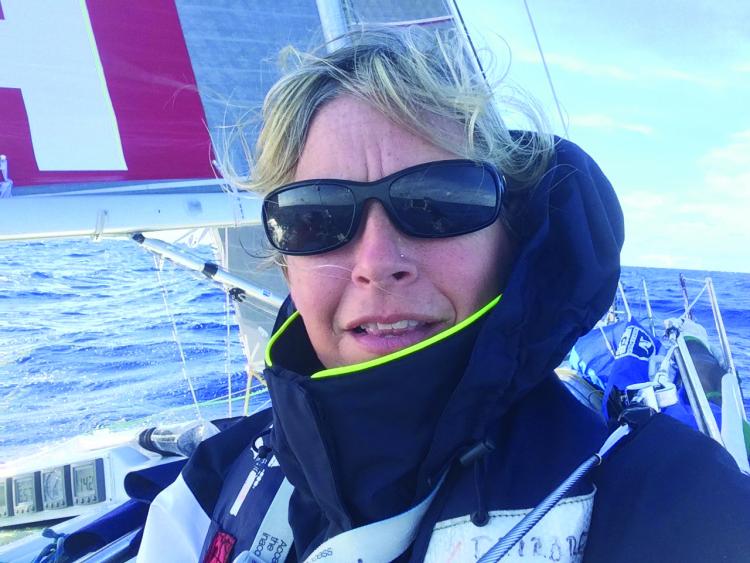 Tell us about eXXpedition.
The mission of eXXpedition is multi-layered. First and foremost, the goal is to collect data from water samples around the world and investigate the causes of plastic pollution. Once on land in each location, the crew will work with local communities to learn their specific issues with single-use plastics and try to find solutions. eXXpedition is also a platform for empowering women through sailing and science, two areas where women are traditionally under-represented.
How did you qualify?
Following a written application, we had to submit a one-minute video explaining why we wanted to be involved. The last step was a Skype interview with the mission leader, Sally Earthrowl. You have to prove that you are passionate about solving ocean pollution issues and that you have unique skills that will be an asset to the mission. I touted my job with National Geographic KIDS and my photography background to help me get onboard. Surprisingly you don't need sailing skills to be accepted, but it probably didn't hurt that I'm also an experienced sailor.
How much money have you raised thus far?
Crew members for each leg of the trip are required to contribute a fee to cover the expenses of running the non-profit. My fee for a seven-day leg is $4000, and I've already raised the full amount! I'm still looking for sponsorships to raise another $1500 to help with transportation costs to Fiji and Tonga.
What else would you like readers to know about your trip?
I'd like to thank everyone who has contributed to my fundraising campaign. This is a bucket-list opportunity to get out from behind my desk and actually go do something that is meaningful. It's a chance to meet like-minded women from all around the world and work together to find solutions for our addiction to plastics. I'd like to challenge readers to use fewer single-use plastics and pick up plastic trash whenever you see it near the water's edge or storm drains. BYO water bottle and reusable shopping bags everywhere you go!