Innovations in Electronics for Safe Sailors
When I go sailing, I am more concerned with staying on the boat than staying in the boat. In a motorboat there is no such thing as climbing out on the foredeck to deal with a tangled jib sheet or roller furling system; thus, the older a sailor I become, the scarier a place the foredeck or open deck becomes. Sure, there are jacklines and other traditional gear that I have used all along; but falling overboard becomes a greater concern as I grow older; it's in the back of my head whenever I have to go forward to fix something.
When I'm looking at the latest and greatest innovations to appear at a boat show, I'm paying particular attention to those that, in particular, are designed to help keep me out of the water, or if I do fall in, get me out of the drink sooner. So, what's new in 2020 for the sailor?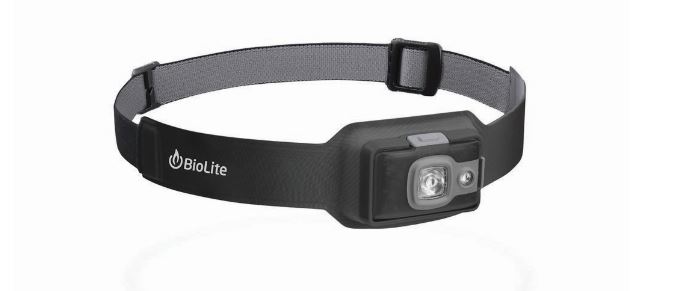 BioLite Headlamp 200
Headlamps have been around for a long time. I like them because when sailing, I often need both hands to hang on; I don't have a spare hand for a flashlight. Headlamps seem to get better every year; brighter, more comfortable to wear, more durable, and longer lasting. BioLite introduced its Headlamp 200 this year, focusing on comfort for the wearer and a respectable 200 lumens output. For me, brighter is better, and there are a choice of White + Dim , Red + Dim, White Strobe, and Red Strobe output choices. It's very lightweight, weighing only 50 grams, and designed to fit comfortably and stay in place rather than drooping down around your neck. It's rechargeable via micro USB and will burn for 40 hours on dim, and three hours on full brightness, more time than you will probably ever need at any one stretch.
$45, bioliteenergy.com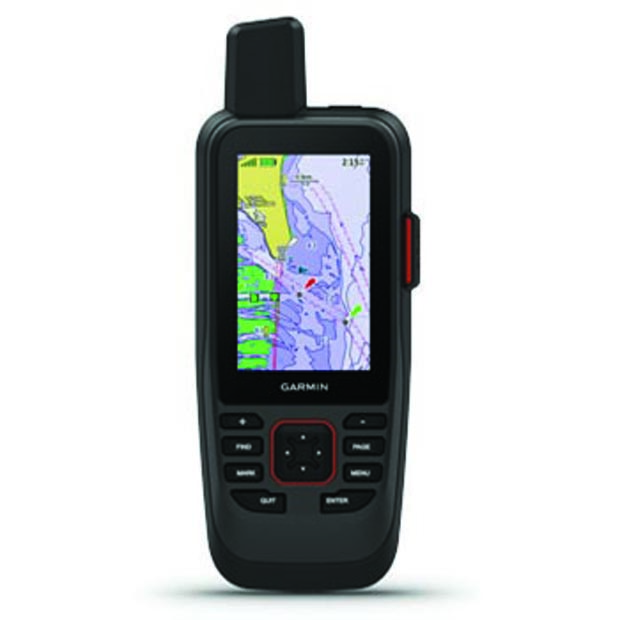 Garmin GPSMAP 86sci Marine Handheld GPS
A few years ago, I purchased, for my own use, a Garmin GPSMAP 78sc Marine Handheld GPS. It has taken good care of me and has traveled with me, most recently, on a delivery of a Jeanneau 54DS from Virginia to St. Thomas. I like the ability to check my position and think through my plans whether I'm in my bunk or in the cockpit or anywhere on deck because I'm not always at the nav station when I want current information or a quick update. Of course, technology moves rapidly, and now Garmin has rolled out a new family of GPSMAP products, the GPSMAP 86 family, with varying capabilities that include, with the GPSMAP 86sci, the ability to send text messages via satellite communications.
The 86sci is equipped with Garmin's built-in inReach Satellite technology. InReach enables the user to send and receive two-way text messages. In an emergency, the user can send an interactive SOS for emergency help from a 24/7 global monitoring center. Depending on subscription plans and services selected, one may also opt to receive marine weather forecasts (these are standard marine forecasts, not full GRIB files).
Garmin's GPSMAP 86sci features a three-inch display and comes preloaded with detailed Bluechart g3 coastal maps. More charts can be added via its single microSD card slot. Included with this, as well as the other GPSMAP 86 series units, are Garmin's navigation sensors including a digital compass, a barometric altimeter showing changes in pressure, and an accelerometer indicating speed.
Using Bluetooth, this unit can pair with a compatible smartphone to receive texts, emails, and other notifications. One feature I especially like is that this unit can pair and stream boat data from compatible chartplotters and instruments, and can even be used as a remote control for Garmin Autopilot and select Fusion products. An internal, rechargeable Li-ion battery provides up to 35 hours of battery life.
$650, garmin.com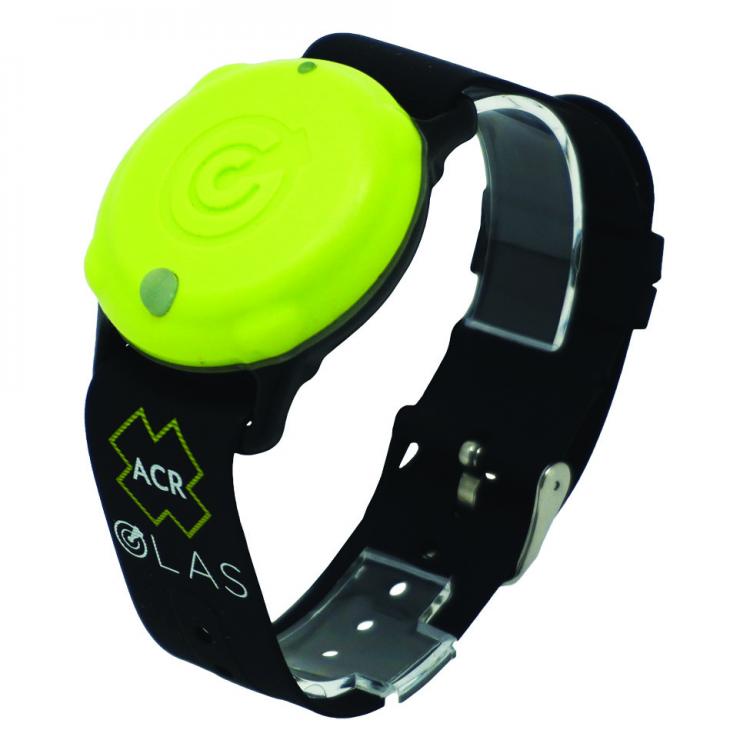 ACR OLAS, or Overboard Alert Location System
If by unfortunate chance I do happen to fall overboard, especially at night, my best chance of survival is getting back aboard my sailboat. Minutes are critical. My crew needs to pinpoint my location, turn the boat around, and get me back aboard. An AIS locator might not be fast or precise enough, but a Bluetooth system tied into my crew's mobile devices and a wearable wrist tag might.
ACR Electronics recently launched the ACR OLAS (Overboard Location Alert System) product family that includes its ACR OLAS Tag for attachment to one's wrist or lifejacket and harnesses Bluetooth signals for MOB location and retrieval using mobile devices aboard your boat. It's a cost-effective alternative to AIS beacons.
OLAS Crew Tags feature adjustable wristbands and pods that house waterproof Bluetooth transmitters. A transmitter electronically pairs with an onboard wireless device running ACR's app and tracks a Crew Tag within a 50-foot radius. Should a Crew Tag escape or submerge, the app marks the transmitter's location and provides return routing. ACR's CLAS Float On pendant offers similar capabilities, but with an LED flashlight, strobe, and rechargeable battery. The wearable ACR OLAS Tag can also easily attach to PFDs or Personal Locator Beacons.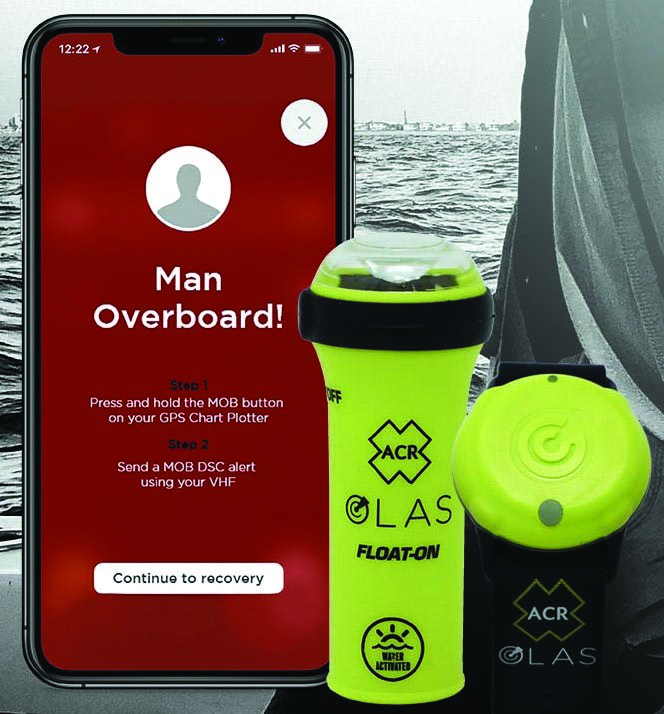 When the ACR OLAS mobile app detects a break in its 'virtual tether' to the tag, within eight seconds the mobile phone(s) sounds an alarm and records the latitude and longitude of the incident using the phone or tablet's GPS. ACR OLAS then aids the crew with the MOB recovery, directing them to the GPS location where the MOB occurred with visual signals and bearing data. ACR OLAS stores all location data and time of incident required by the rescue services. Activate Solo mode on the app (2G phone signal required) when boating alone, and the OLAS app will automatically text message (SMS) your designated emergency contact with your GPS coordinates in the event you get separated from your boat.
The ACR OLAS product line includes the ACR OLAS Tag and ACR OLAS Float-On MOB systems, worn by the user to connect with the ACR OLAS app on their smart phone or tablet, or can be scaled to work with the OLAS CORE base station, OLAS Guardian Engine Kill Switch and Alarm, or OLAS EXTENDER. Up to six Tags or Float-Ons can be connected to one phone or tablet, and one OLAS device can be connected to unlimited phones or tables. Users can track up to six different OLAS Transmitters with one phone/tablet, and each OLAS Transmitter can be tracked by an unlimited number of phones/tablets. More OLAS transmitters can be added.
$280, acrartex.com
About the Author: Capt. Mike Martel holds a 100-ton Master's license, delivers boats to destinations along the East Coast and to the Caribbean, and writes about his experiences.
Find more about sailing electronics here.