Join the 2023 Summer Sailstice, June 24!
The annual, international summer celebration of all things sailing, the Summer Sailstice, takes place June 24. Chesapeake Bay sailors, gather your crew, family, and friends and get out on the water to enjoy the longest day of the year.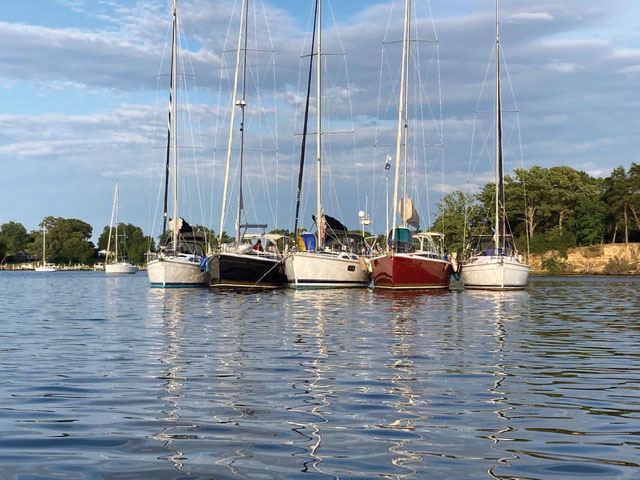 Register for a chance to win some really great prizes!
Let's up the Chesapeake Bay participation! Join an event or register your own gathering at summersailstice.com. When you do, you'll also be registered for a chance to win lots of fabulous prizes. Among the good stuff you might score are a two-day sailing course in the in the San Juan Islands, a West Marine gift card, a new set of foulies, Wichard hardware and safety products, or a $200 Gill gift card.
We know of a few Chesapeake sailing clubs that participate each year, including Hunters on the Chesapeake and the Chesapeake Bay Tartan Sailing Association. These two clubs and a few others are already registered for the 2023 edition, as is Chesapeake Region Accessible Boating (CRAB), which has boats participating in the Maryland Cures Cancer Regatta hosted by Eastport Yacht Club June 24 (yachtscoring.com). If your club members raft their boats, snap a photo and you may enter the Summer Sailstice 2023 Raftup Contest.
Bonus points for Century Club members!!!
Hey, Century Club participants. This year SpinSheet is offering two days of credit for those who get out sailing for the Summer Sailstice. To earn the extra credit day, you must sail on June 24 and register at summersailstice.com. Good luck!
So come on, Chesapeake sailors and sailing clubs, join the sail-alebration! Register and learn more at summersailstice.com.