Meet Scott Norman, Waterfront Director of the Norfolk Yacht and Country Club
Scott Norman was bitten by the sailing bug while sitting in his father's lap at just eight years old. His dad was sitting at the helm of a 25-foot Catalina with his hands on the tiller. Scott's hands were also on the tiller, between his dad's. As the breeze lifted them across the lake, his dad gave quiet instructions, teaching the youngster how to make slight adjustments to get the most out of the boat and the air. Norman describes the moment as "magical."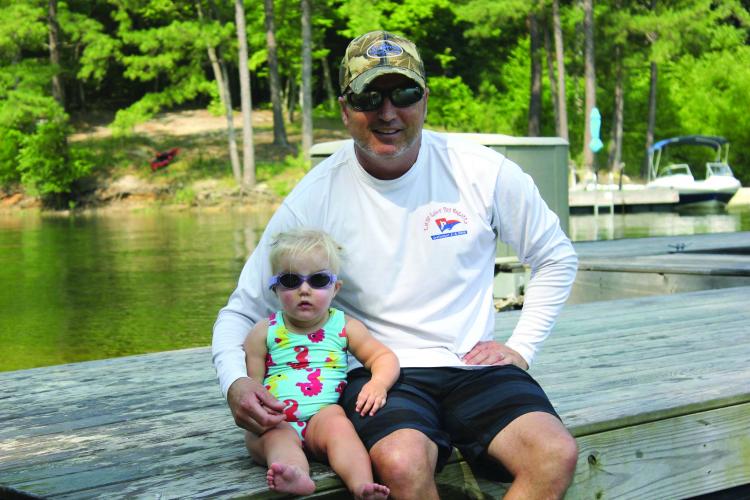 And he never looked back. Sailing has been his life ever since. Norman sailed on that lake north of De Moines, IA, for the rest of his childhood. It did not take long for Norman to get his hands on a Laser, so he had access to the two vessels. He sailed as much as he could, though the season there was somewhat short. There were no sailing camps in the Mid-West, so Norman learned everything from his dad and from the many sailing magazines that came to their home. While many boys lined their bedroom walls with images of cars or superheroes, Norman chose sailboats. Every square inch of his wall displayed some type of sailing vessel cut from the pages of those magazines.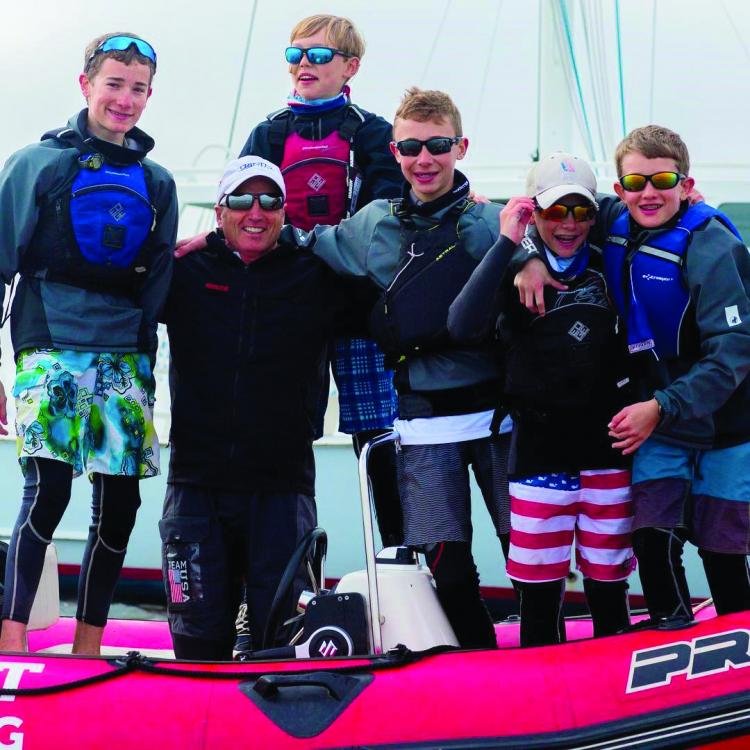 In 1986, Norman applied for and was accepted at a sailing clinic in San Francisco. He was selected, he believes, because he was one of only a few applicants from the middle of the country. While he eagerly learned from Olympic sailor Charlie McKee, his father sailed the local waters. That was the only formal training he ever had.
Norman's family later moved to Florida, so they could sail year-round. At that same time, he was thinking that he wanted to turn his love of sailing into a career. His parents, skeptical of such a career path, insisted that he go to college after high school. Norman agreed, and enrolled at the University of South Florida. They had a sailing team which he joined, but the program was not financially supported by the school. Norman and his teammates had to train on their own and drive themselves to regattas. The Clearwater Yacht Club noticed Norman's skills, and offered him a coaching job. He accepted, and jumped right in as coach of the club's Optimist fleet.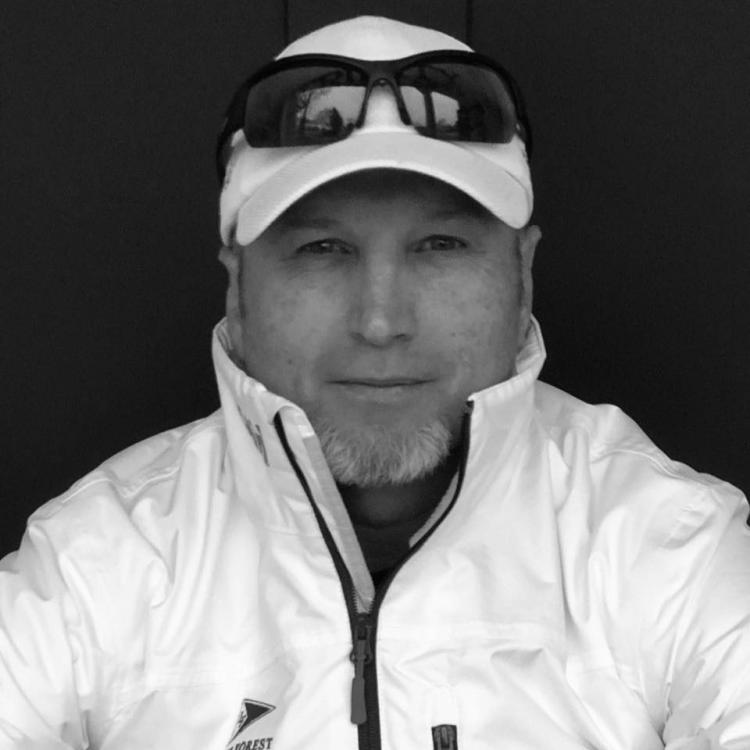 After graduation, Norman was still determined to make sailing a career, and his parents were still skeptical. He thought his dream had come true when he was hired as sailing director at the Lauderdale Yacht Club. It became a labor of love when he realized his salary did not go too far in such a high-cost area. However, he was sailing daily and had an office with a water view. He was making a living (barely) sailing!
His parents were living in the Saint Petersburg area when Norman received the sad news that his father had melanoma. He left the Lauderdale Yacht Club to be closer to his family. Fortunately, Eckerd College, also located in Saint Petersburg, offered him a job as sailing coach. Unlike his sailing days at USF, Eckerd had a real sailing program. He and the team traveled to regattas around the country, and he met sailors from everywhere.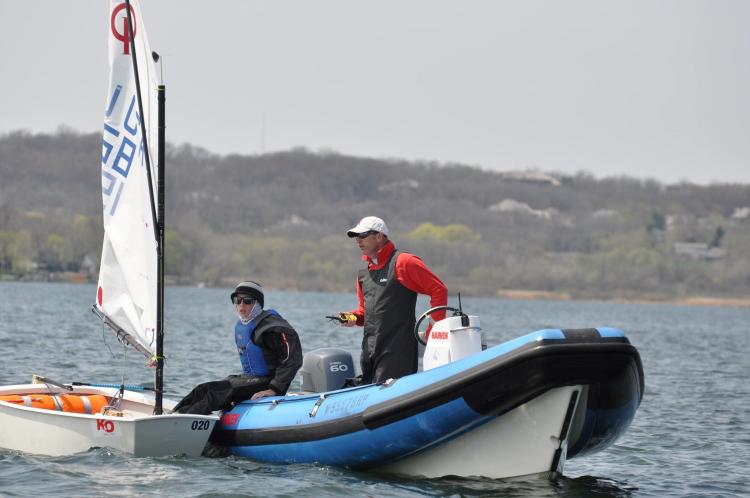 He also met Peter Harken. Norman had known that name since his youth, since Harken gear was on pretty much every sailing craft he had ever sailed. He eventually went to work for Harken in the company's southeast region. It was a great time in his life. He traveled for Harken during the week, but continued to coach on weekends. Harken was truly customer-service oriented, and Norman enjoyed taking care of Harken's customers and helping them have great days on the water.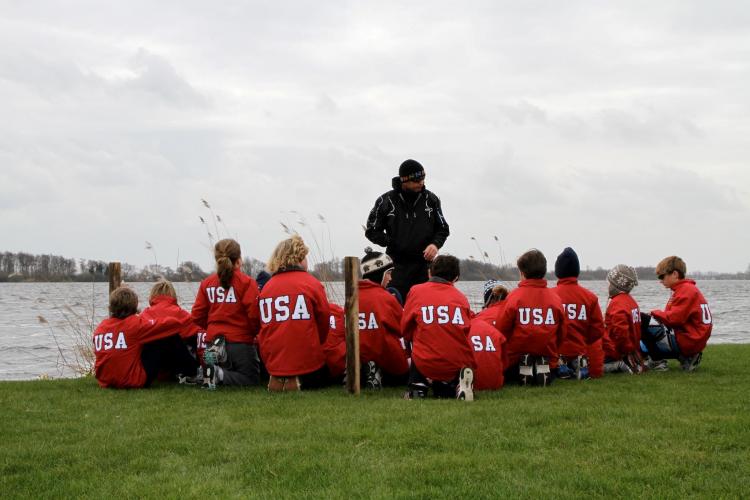 As happens to so many, he eventually married, and now has two children. Being on the road every week and every weekend was not the best setup for a family man. Norman had such fond memories of sailing with his father that he truly wanted to be home for his wife and children. After 15 years at Harken, he left what he described as an incredible job.
Today, Norman is moored at the Norfolk Yacht and Country Club in Virginia. As waterfront director, he is in charge of the sailing program, and also all other waterfront activities and programs. He has retained his passion for teaching and loves seeing the enthusiasm and eagerness of young sailors. When he looks at those students, he sees himself so many years ago. While he has won many awards and accolades, his greatest joy is providing the opportunity to sail and learn to youth. "When I look at these kids, I can see myself so many years ago," he said.
~By Kendall Osborne