No One's Signing Up for My Club's Race! - Four Ideas To Change That
To begin this short article on getting sailboat racers to sign up for your regatta, let me start with a non-sailing tale. I was in a non-sailing-related Zoom meeting last week with dedicated volunteers from around the country. One explained a successful scholarship program she'd created and implemented.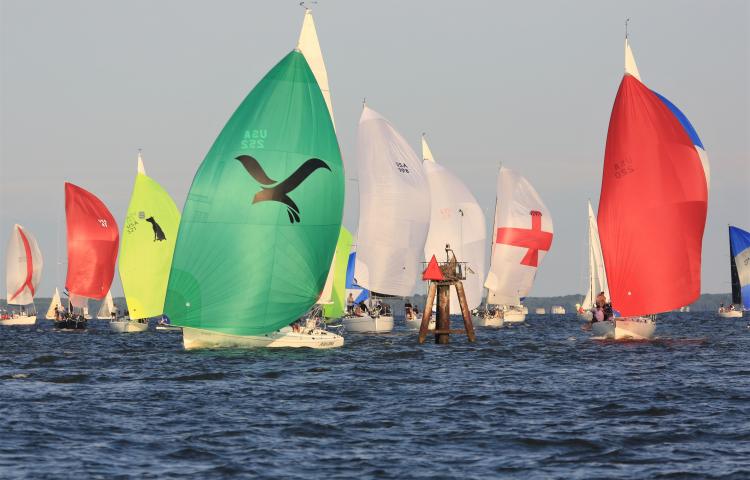 A participant raised her hand and asked, "How do you get students interested in it? We have a program like that and can't seem to get anyone to sign up."
The woman's answer was a mini-master class on "Hot To Get Sh*t Done."
Summary: They did double mailings to targeted school departments. They followed up the mailings with phone calls to everyone they sent them to. They did social media campaigns, landed local television interviews, and got regional press coverage. In short, they did a full PR campaign—and WORKED THEIR BUTTS OFF—to find applicants and give one deserving student a scholarship.
If you take this lesson into the world of running regattas, you might guess where I'm going with this and I can anticipate your pushback… We're a volunteer club! We don't have resources like that! We're all too busy! It will never work!
All may be legitimate, but you still want your regatta to succeed, right? Let's look at how others have succeeded in igniting or reinvigorating racers' interest in their events.
1. Start something new. This was the first part of my non-sailing tale. The Zoom meeting woman started something new. She believed in it, was excited about it, and was eager to get others excited about it. What could you start at your club that would get you and others excited? It's easier to work for something you believe in and think is cool.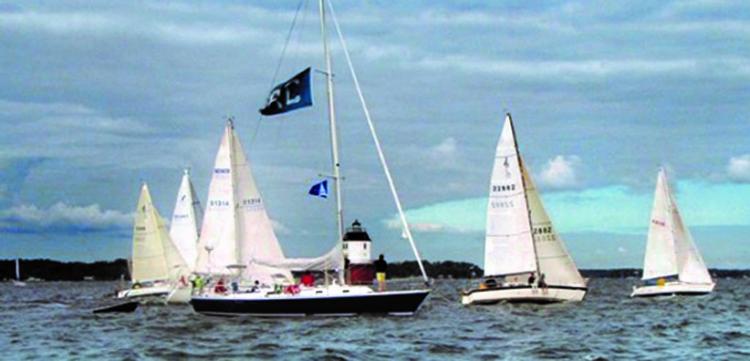 In 2016, the Potapskut Sailing Association came to the conclusion that their 74-year-old Race to Queenstown wasn't working. Numbers had been dwindling; it was collapsing. They changed course and created the Race to Rock Hall, the same idea of a middle-distance race but to a better onshore venue (& better for deep-draft boats). It was and still is a hit! PSA did something few clubs dare to do: they gave up on a 74-year-old tradition in favor for something new that worked better for today's audience. It was a brave move and took guts and vision and hard work. This year's Race to Rock Hall will take place October 2.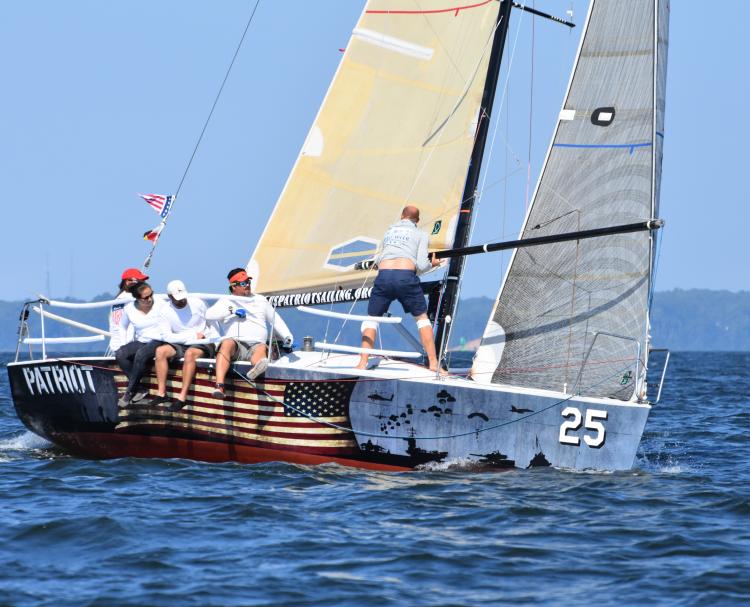 2. Get someone new to run your race. New race chairs bring in new ideas for old races. It's easy to fall into the "we did this last year, and the year before, and the year before… so let's do that again." It's a recipe for same-old-same-old burnout and dwindling numbers at your regatta. If at all possible, get someone younger than yourself to run your regatta. Let the next generation take over; teach them the ropes and welcome their new energy.
3. Try something wacky. Even before our new wacky pandemic world, we here at SpinSheet have seen some great new wild ideas take off. Hampton Yacht Club's Hampton Sprints is one of them. John McCarthy's idea was to run a big-boat regatta dinghy-style! They run six 1.4 nautical mile races back to back. Huge hit. Racers were exhausted yet energized. They loved it. Read about it here.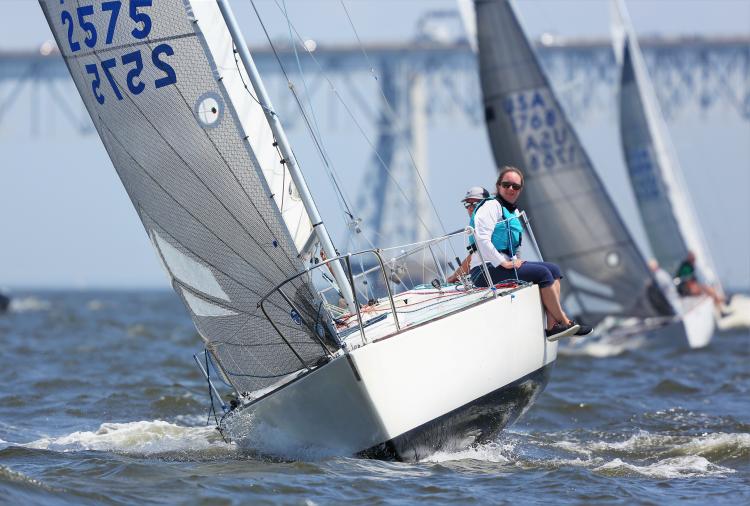 Borrowing from San Francisco's popular Three Bridge Fiasco, Annapolis Yacht Club hosted the Two Bridge Fiasco in 2020 for one of the best sailing days in August anyone can remember. It's wacky stuff—all entries sail single or doublehanded in wildly different boats—foiling windsurfers, dinghies, cruising boats—to two bridges in any order they want. Racers embraced the "fiasco" and had a blast. Pretty sure this one will be on the calendar for many years to come! Read more here.
CCV Racing did their own take on the San Francisco hit when they ran the Triple Tunnel Terror last month. Mother Nature was pretty cruel, but fun was had by all---and they're doing it again in 2022. Kudos to CCVR for trying something different. Read more here.
And last but not least:
4. Work your butt off to get people to sign up. Remember the Zoom woman's mini-master class in getting sh*t done? Find some new enthusiastic volunteers. Do double mailings to anyone who's ever signed up for a sailboat race at your club. Call them to see why they haven't signed up. Call every fleet captain whose boats you want at your event. Buy ads in local sailing magazines (seriously!). Email an article to your local sailing editor ([email protected]) and tell her what you're up to. Get someone to take pictures during the event, so you can do a post-race article and generate post-race buzz… then, racers will think, Oh, sorry I missed that. I will do it next year!
I'm so proud of Chesapeake clubs that have reinvented their races—it takes a lot of volunteer hours to do it well. As someone who follows a broad range of races up and down the Chesapeake, it's a great joy for me to see your innovative ideas come to fruition and to hear racers say "It was so much fun." That's what it's all about.
Tell me about your new race or new twist on an old race. Let's share the knowledge with other sailors and clubs and have more fun on the water together! ~M.W.