Don't let a lack of experience hold you back from sailing:
Meet AP Conrad
When I relocated to Annapolis in December 2017 for work, I was 37 years of age and only knew one or two people in the area. Prior to my move, I had never really sought out a good work/life balance. However, I had reached a point in my life where I wanted to put more emphasis on personal relationships. I was eager to meet new people but didn't know how.
I recall thinking that smokers and sailors are the friendliest people. I didn›t want to start smoking, so I decided to get involved with the sailing community! Here I give a huge shout out to SpinSheet's Crew Finder portal. I created an account, and as the weather began warming up, I started to receive responses. Had I not taken that first step, I never would have had the amazing experiences I've had in sailing and would have lost out on the best friendships I've ever known.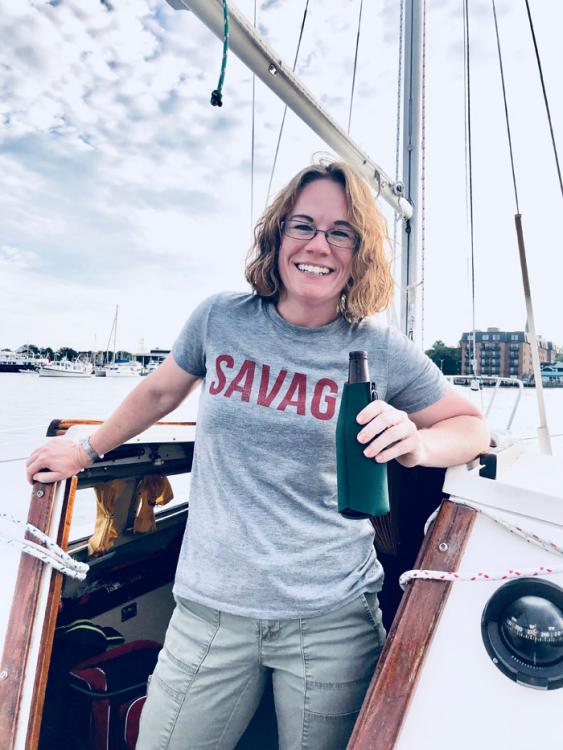 What sailing skippers and crews really care about
I worried that my lack of experience would be an impediment in joining crews, but I was wrong. No one seemed to care that I didn't even know how to put lines away correctly. What skippers and crew members did care about was that I wanted to learn and brought a positive attitude to the boat. I was absolutely correct in thinking that sailors are the friendliest people, and I discovered that they're also the most fun. I've had a blast at every regatta party I've attended.
The very first boat I was on in Annapolis was the J/35 Maggie. I'm so grateful that the crew welcomed me aboard because they gave me my first taste of racing. I then linked up with US Patriot Sailing and began racing with the team on Wednesday and Friday nights. I also had the privilege of participating in a clinic offered by Valhalla Sailing Project, which was a great way to improve my skill set. I've also sailed on the J/30 SuzieQ. Skipper Heidi Frist has become a great friend, and it's been awesome to learn from a female skipper.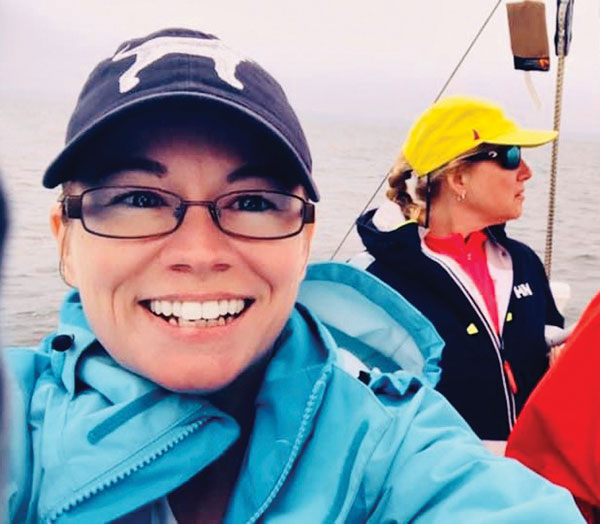 I've continued racing with US Patriot Sailing on a Farr 30 and Melges 24, racing in Charleston Race Week, the Oxford Regatta, the Screwpile Regatta, the Eastport Yacht Club's Boomerang Race, and was a member of the first all-female veterans team when we raced in the 2019 Cantina Cup hosted by DC Sail—I'm proud to say we came in first! I'm also really proud and grateful to have raced in the J/22 East Coast Championships last year on Just Wing It.
Before the international pandemic, I was planning to travel with some of the US Patriot Sailing Team this summer and to race in Cork, Ireland, in the Beaufort Cup, which is an international military invitational cup. In a million years, I never would have dreamed that simply seeking out friendships within the sailing community would lead to a race like this!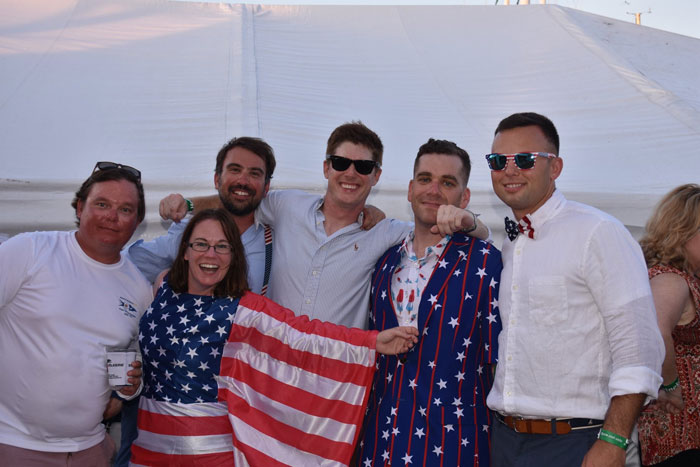 Advice for individuals interested in learning to sail
Get out of your own way! I was my own obstacle when I began sailing. I was nervous about giving the impression that I was inept or just letting down crew members in general because of my lack of experience. Do not allow lack of experience to stop you from putting yourself out there. Try out different boats and get to know members of other crews to join a crew that fits your personality. That will go a long way in developing a love of sailing. Finally, if you are as utterly unskilled as I was, it definitely helps to bring good beer and great snacks. Special thanks to all my friends who own boats for always welcoming me aboard! I'll keep bringing snacks!