Sailing Basics
So you are new to sailing? You are in the right place. We've compiled a list of resources to make it easy for you to dive into the sailing lifestyle. No matter if you are interested in cruising to a new desitination on the Chesapeake Bay or looking to get into the competitive sport of sailboat racing, these articles will help you feel confident so you can start sailing now.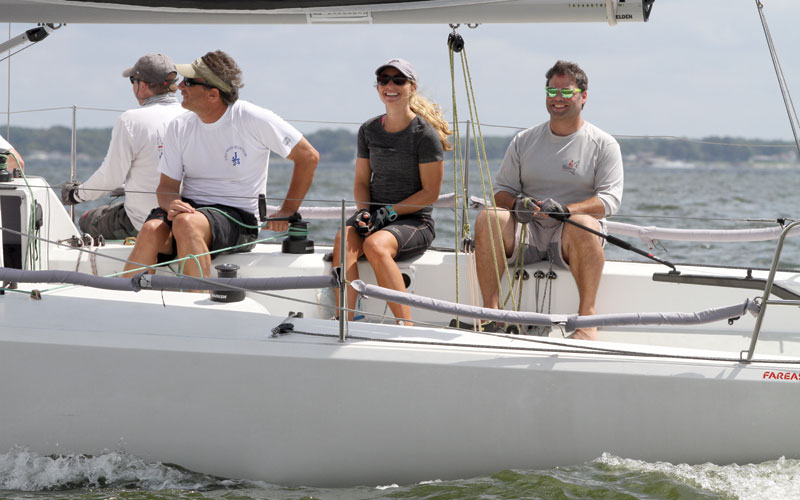 Tell Me More About Your Start Sailing Now Guide
After many years of fielding inquiries about getting into sailing, in 2008, we at SpinSheet Magazine decided to write down answers to the most frequently asked questions we've heard since we started our publication in 1995. What resulted was our annual new sailor guide Start Sailing Now, which is distributed for free up and down the Chesapeake Bay at places new sailors might gather—visitors' centers, coffee shops, libraries, or even liquor stores in waterfront towns.
As well as the annual hard-copy publication, we post the full digital version of Start Sailing Now online, also for free, along with years' worth of interviews with sailors we've met who started their sailing journeys as adults and got hooked.
In Start Sailing Now, we cover sailing language, gear, smart questions to ask schools, etiquette, and how to get started on a limited budget. Sailing is for everyone! We like to spread the word and invite you to Start Sailing Now. We warn you, though—it's addictive. You may go from brand new sailor to a seasoned one quicker than you think. Welcome!
Have questions or looking for more information, shoot us an email [email protected].