Collegiate sailor Jocelyn Rovniak grew up powerboating with her family but had never sailed a boat prior to walking on the Old Dominion University (ODU) sailing team three years ago.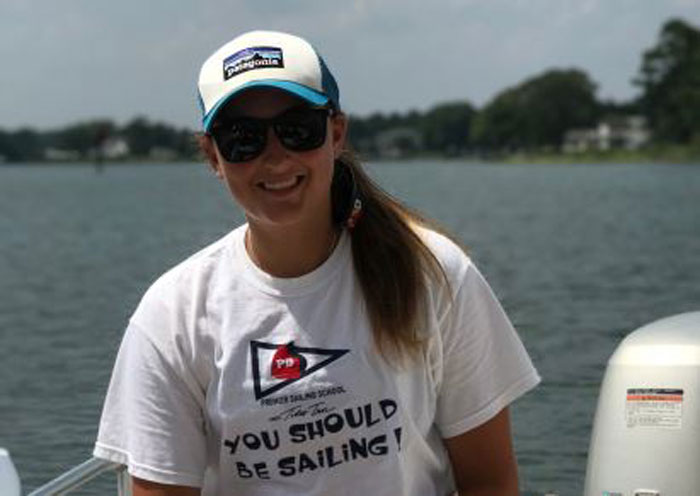 How did you get started sailing?
My freshman year at ODU I was involved in several college intramural sports. Then during my sophomore year I saw a Facebook post that ODU Sailing was looking for athletic young women to try out for their Division I team. I decided to give it a try. I liked the coaches and the sailing, and after just a few days I was offered a spot on the team.
At ODU we sail FJs and 420s. My first year on the team I was really still learning to sail. Sometimes I crewed with the boys' team just to gain more experience. I learned quickly, and that year we qualified for and went to Nationals. The next year I crewed again, and then last year I was asked to skipper for the women's B division.
Being in the back of the boat as skipper was a big learning curve. I was no longer just doing what I was told. I had to make the decisions myself. My crew was a walk-on, so she was learning too. Now, when I do go back to the front of the boat, I'm so much more confident. I know what the skipper is expecting me to do, without being asked.
This fall I will be a fifth-year senior, and I'll have my final year of eligibility. I'm hoping to drive the boat again, but if the team needs me to crew, then I'll happily go where they need me most.
Summer sailing instructor
I am working for Premier Sailing School managing the sailing program at Indian Creek Yacht and Country Club in Kilmarnok, VA. We have beginner to advanced classes, plus race training. Last summer I taught sailing on smaller boats at a kids' summer camp.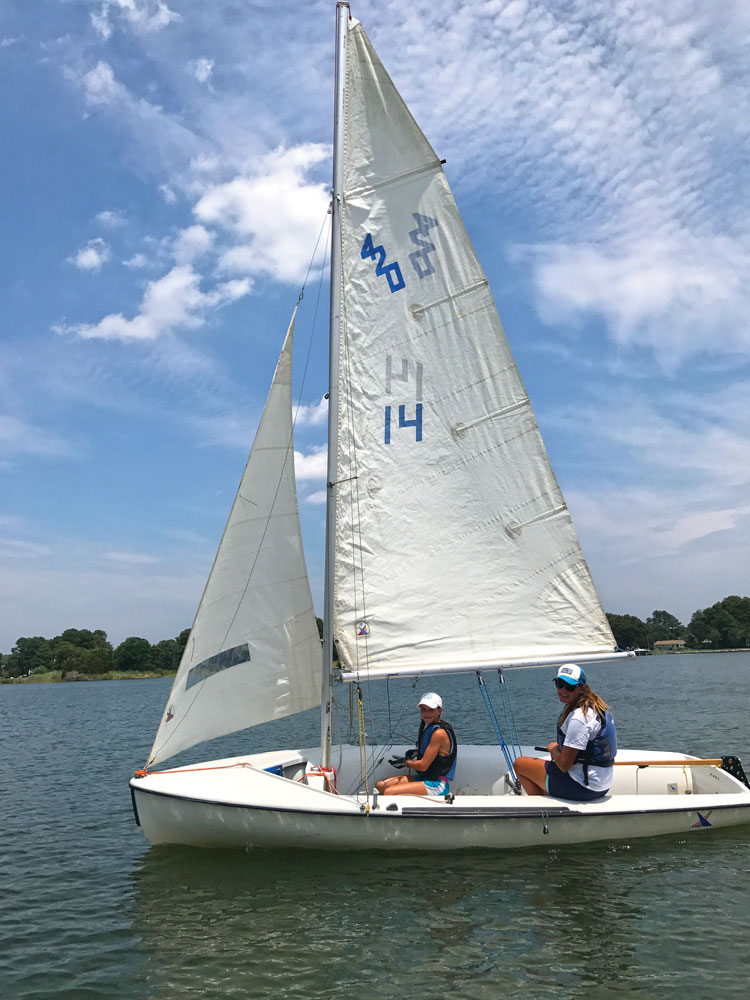 Welcome to the sailing community
The sailing community feels smaller than you'd think, and it is very welcoming. If you know one person, almost immediately you know five. Last summer when I went home with a teammate from Michigan, some of her sailing friends invited us to race E Scows in Indiana. We took first place in the regatta. It was also my first experience sailing with a spinnaker.
Anyone interested in sailing shouldn't be intimidated. Give it a try, or you will miss a great opportunity. Big boat skippers are always looking for crew.
After graduation
I am majoring in physical education with minors in coaching and sports management. After graduation I'll sail anywhere I can get on the water!
Read more Start Sailing Now profiles here.