Blue catfish impact the Chesapeake Bay ecosytem
Many Bay sailors enjoy fresh Chesapeake seafood; we all know and (most of us) love blue crabs, but have you heard of blue catfish? If you are like me, Governor Moore's request for a commercial fishery disaster declaration seemed out of the blue. However, it cited severe economic and ecological damages caused by blue catfish and other invasive species.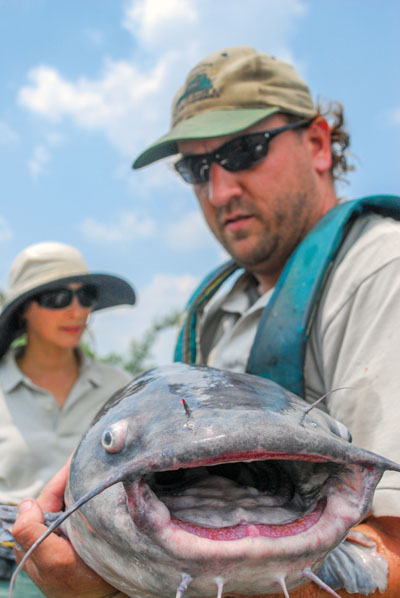 "Blue catfish are a threat to the ecosystem balance and biodiversity goals that people generally hold near and dear," says David Sikorski, executive director of the Coastal Conservation Association Maryland (CCA). "As a predator, blue cats are competing with native species like the striped bass and eating other important species like blue crabs, mussels, clams, and smaller fish like perch."
If the disaster declaration is approved, it will qualify Maryland for federal assistance to address the declining population and economic value of several marquee commercial fishery species, such as blue crab and striped bass.

Blue catfish are native to the Mississippi, Missouri, and Ohio River basins. They were introduced to the Virginia waters of the Chesapeake in the 1960s to the 1980s to create a recreational fishery. Now, they are found in nearly every major tributary of the Bay.
Blue catfish populations grow uncontrolled because they have few predators, eat almost anything, and have high reproduction rates. Humans can slow the population growth by eating them, a solution beneficial both to humans and the ecosystem. Increased consumption of blue catfish decreases their population, reducing economic and ecological harm.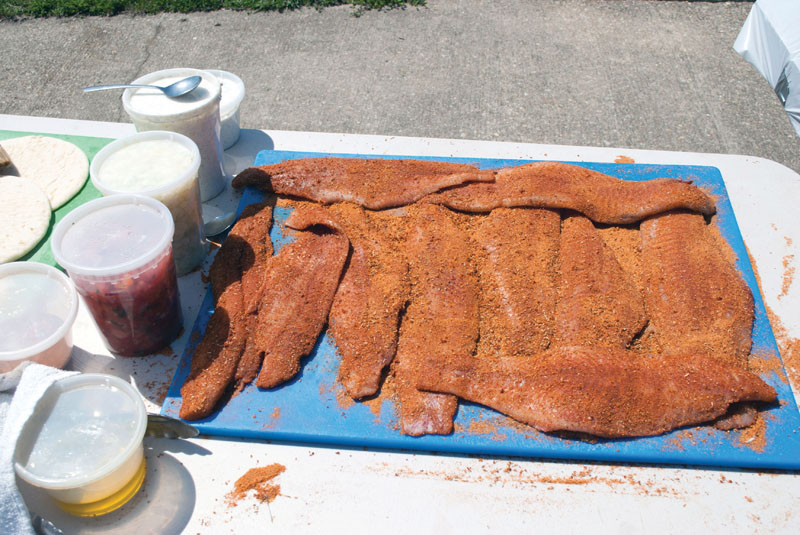 Maryland's fishery policies
Most of Maryland's fishery policies aim to grow demand for blue catfish. Watermen can catch unlimited amounts of blue catfish, unlike many other fish in the Chesapeake that have a conservation limit. The state also established two purchasing initiatives: one connecting suppliers with correctional facilities, schools, and hospitals, and another providing funding for watermen and farmers to directly supply food banks with blue catfish and other products.
Despite government efforts to increase commercial harvesting rates, a controversial regulation stands in the way of major industry growth.
"For blue catfish, there is a unique inspection requirement that increases the cost of processing these wild caught fish and therefore impacts our ability to eat our way out of the problem," said Sikorski. "There are still imported catfish products (swai) available on the open market that local restaurants use because of their price point, undermining the ability of local fishermen and the local economy to benefit from the sale of massive amounts of blue catfish."
The inspection issue stems from a provision within the 2008 Farm Bill which moved the jurisdiction of inspecting catfish from the U.S. Food and Drug Administration to the U.S. Department of Agriculture. The change significantly increased costs for processors and watermen and required producers to adhere to logistically difficult inspections. Catfish are the only species of fish inspected by the USDA.
Proponents of the change argued the USDA is better equipped to perform food safety inspections and ensure consumer safety than the FDA. Support also comes from farm-raised catfish producers, which differ from the wild-caught producers of the Chesapeake. Catfish farmers argue the regulation makes domestic producers more competitive against foreign imports that do not meet the USDA's higher inspection standards.
Changing the regulation at the federal level is complicated. Previous attempts to do so have been unsuccessful. The Maryland General Assembly passed a resolution urging the federal government to give inspection jurisdiction back to the FDA, which was applauded by then-current Maryland Department of Natural Resources Secretary, Jeannie Haddaway-Riccio.
The Chesapeake Bay Foundation also supports moving the jurisdiction back to the FDA because they believe the USDA inspections are "a significant impediment to getting a robust commercial catfish industry up and running in Maryland."
What recreational anglers can do to help
Outside of the complicated commercial regulations, recreational fishing can help control populations. The Maryland DNR promotes targeting blue catfish. The agency encourages catch and kill and discourages catch and release for blue and flathead catfish. Popular fishing methods are bait-casting and bottom-fishing, and using fresh bait such as cut fish, shrimp, chicken liver, and processed catfish is recommended by the department.
According to Sikorski, the best way you can help address this problem in your day-to-day life is to "eat blue catfish, go fishing for blue catfish, and spread the word with your community." So, the next time you find yourself fishing or just planning your next meal, consider blue catfish.
For more information: check out chesapeakebluecatfish.org for blue catfish recipes you can try out this summer or University of Maryland Extension's publication on eating blue catfish.
Read more about how to catch blue catfish.
by Thomas Crabtree