What is the best thing about being a boat delivery skipper?
As a boat delivery skipper you get to see a lot of cool different places and meet a lot of great people from all over. You experience so much in short periods of time. I feel like it has really allowed me to grow as a person. You learn so much, all the time. Even if you're learning about just how much you don't know!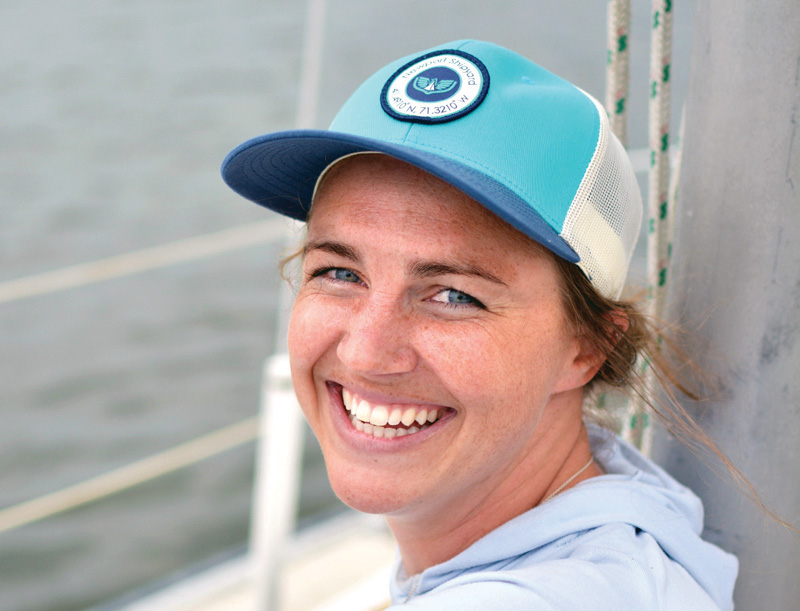 How long have you been a delivery skipper and what licenses and certifications do you hold?
I've been a skipper for over three years. I hold a USCG 100 Ton Masters Inland and 100 Ton Mate Near Coastal, RYA Yachtmaster 200 Ton Offshore, and PADI Open Water Instructor.
How did you get into sailing?
I first learned how to sail when I was young on small dinghies at summer camp. But it was never anything serious or consistent, even though I always enjoyed it. Then, I took a gap year before going to college and joined a program called Seamester, through Global Expeditions Group (GXG). I lived aboard a 100-foot schooner that sailed throughout ​​the Caribbean, parts of Central America, and briefly in the British Virgin Islands (BVI). That was my first experience of big boat sailing and living on a boat. It was the first time I thought that I might really want to do this.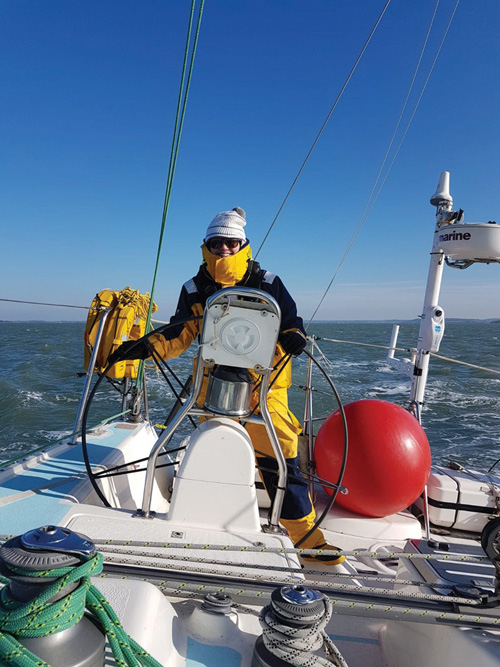 How did you become a delivery skipper?
I was a scuba instructor for a summer teen program within GXG. Living on a sailboat with the students, I found that I really liked it, and I could see myself doing this as a career. With advice from GXG, I pursued my captain's license at United Kingdom Sailing Academy on the Isle of Wight. From there, I went back to the BVI to continue to work for GXG as a captain on one of their sailboats. For my first job as a skipper, I had five or so deliveries under my belt as crew and a few more as a first mate, when a captain that I had worked with before offered me a job as a skipper.
What did you do before this?
I did a collection of random seasonal jobs. I worked as a gardener in Maine. I worked on a ranch in Wyoming. I became a scuba instructor in Thailand and got a job teaching in the BVI, which was actually what led to me pursuing my captain's license.
How is it working as a female skipper in a male-dominated field?
I've enjoyed it because I think it forced me to stand my ground which can be helpful for other life situations. I will say that it's been cool to have come across plenty of other women with much more experience than I have. I definitely think it's becoming more and more accepted to be working with women. There have been times when it has been assumed that I'm not the captain or that I don't know what I'm doing; or I've seen men being treated differently than I have, just because I'm a female. Experiences like these have taught me to not take things personally.
What's been your most memorable delivery?
My first trans-Atlantic was probably my most memorable delivery. That was the longest I had ever been offshore for a consecutive period of time: 26 days. That was the farthest I had ever been from land on a boat: 1000 miles in every direction with no land. It was the first time I really felt like I was 'out there.' I thought I would feel very isolated. In some ways I did, but it also felt very freeing. I learned so much.
What is the most difficult aspect about being a delivery skipper?
The inconsistency of routine. You're never quite sure what the next thing is going to be. Traveling a lot can be fun but can also be hard on your body. You miss important events and family and friends back at home. It makes planning difficult.
Interview by Chelsea Co
About the interviewer: Journalist Chelsea Co thrives in, on, and under the water. She is working toward her goal of sailing around the world to raise awareness and support for underrepresented communitites in marine industries. Follow her on Instagram @deepbluechelsea.