Team SpinSheet Sail on the Beneteau Oceanis 40.1
On a seasonably steamy, yet pleasantly breezy late-July sailing day, Chris Humphreys from Annapolis Yacht Sales took a couple of us from Team SpinSheet, including local pro Geoff Ewenson, out for a sail on the new Beneteau Oceanis 40.1.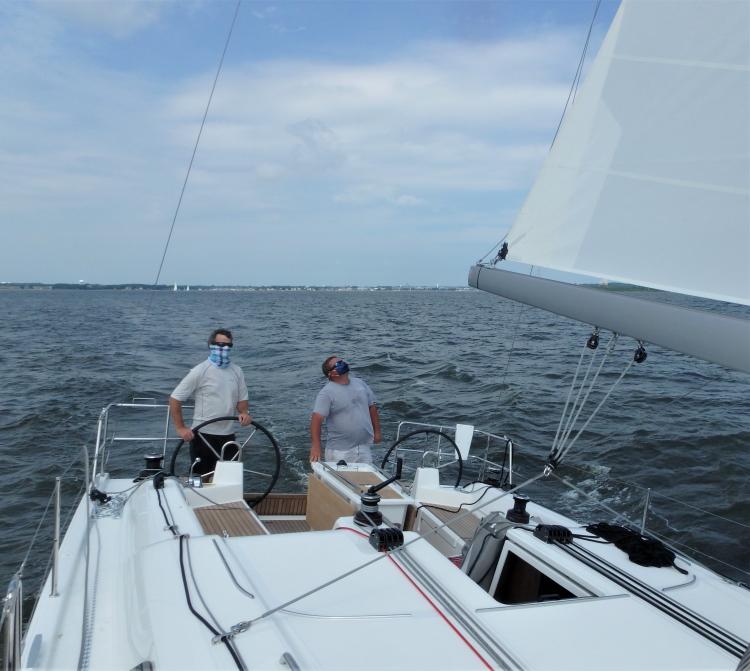 With the same flared hull of her big sister, the 51.1, this cruiser has a spacious, comfortable cockpit with twin rudders and two wheels, which makes for good open-access to the transom. The transom converts to a sizeable swim platform—always nice for a cruiser.
The layout on the new Beneteau 40.1 is excellent for ease of sailhandling, notes Ewenson. "All controls lead into the cockpit area means no need to venture onto the deck to make changes."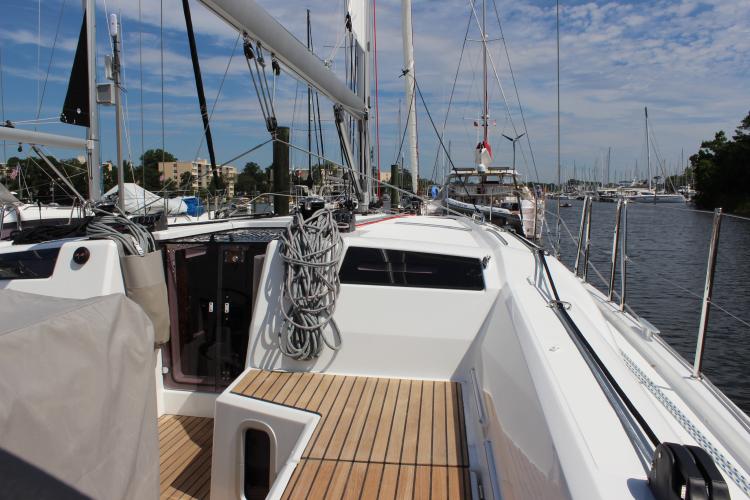 He continues: "The boat powered up very nicely under a relatively small top-down furling code zero, reaching at seven to eight knots in 10-12 knots of wind."
Ewenson noted the wide stable rig with a shroud base at the rail with long spreaders with an option for 100% jib. "The taller 'turbo' rig (aka the First Line version) seems like a nice option that will give the boat better performance in lighter to moderate air."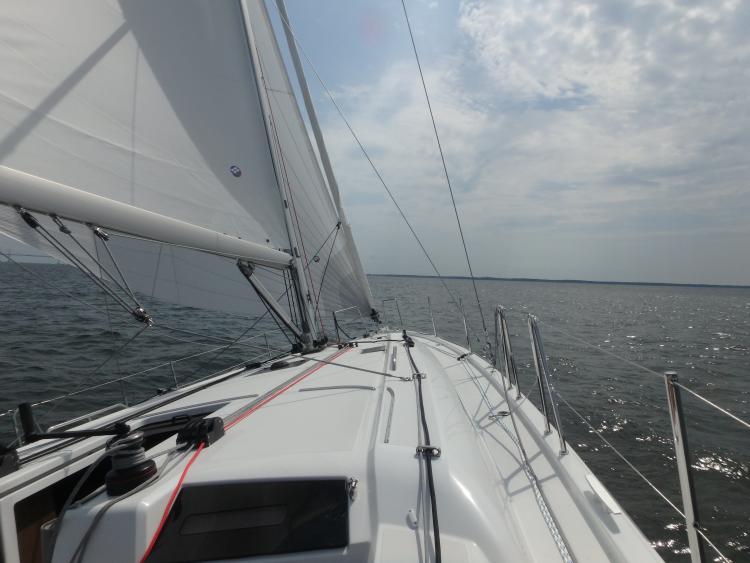 There is in-mast furling for the main and a roller furling jib as well as an electric winch for the main halyard. A classic mast for a semi-full batten main is also available.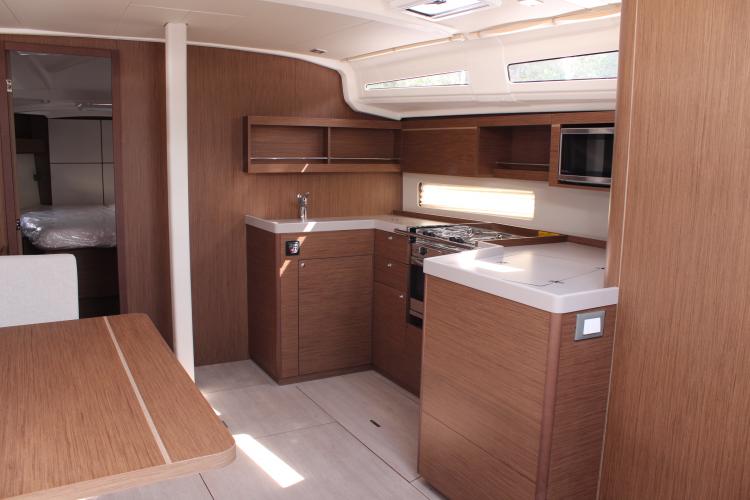 The roomy interior, filled with natural light from plentiful hatches and portholes, is made up of two cabins, with a single en suite head in aft cabin. The forward cabin has a small sink. The layout would suit two couples with a few kids. (One among a few layout options). The galley offers a lot of storage and workspace.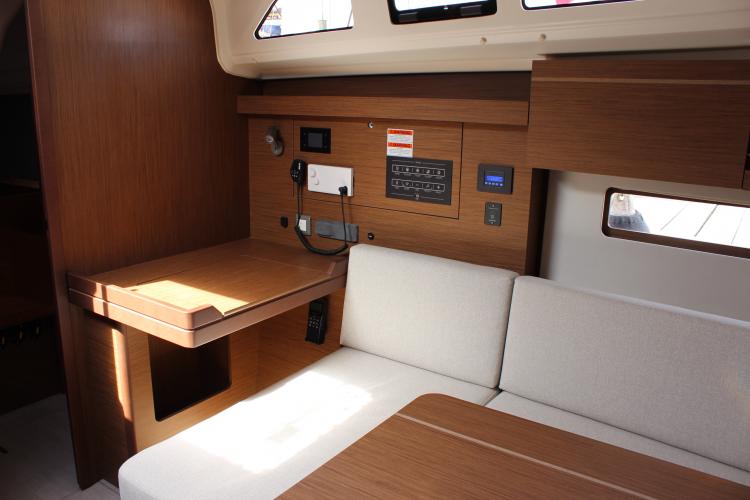 When it came to sailing, Ewenson noted, "This boat is very nimble for a cruiser."
This editor concurred—being used to sailing a heavy 40-footer, I was surprised by how quickly the boat responded while turning in 10 knots of breeze. A very pleasant boat to sail… as well as simple to drop sail and head for home. Once there, a retracing bow thruster makes docking easy. ~MW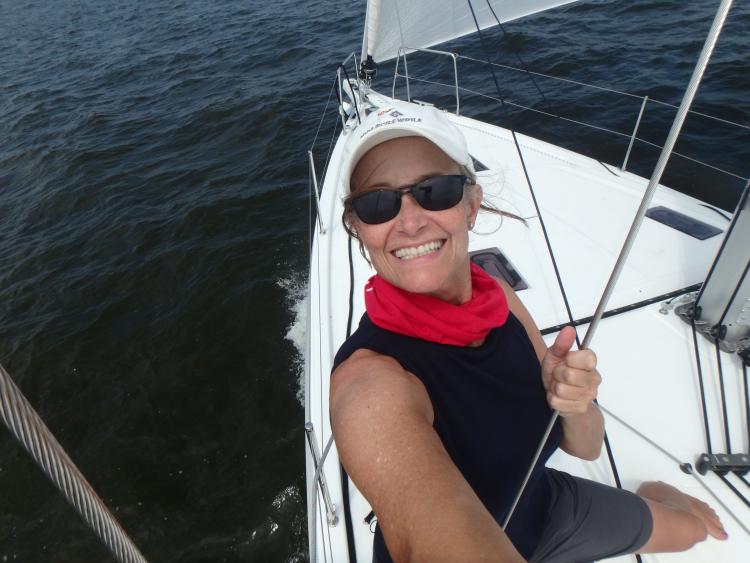 Learn more at Annapolis Yacht Sales.
Find more boats that would have premiered at the US Sailboat Show here.
Find a Used Boat Review for the older version of the Beneteau 40 here.