For a sailor, a motor yacht delivery is a different world
As I sat in a cabin in the Shenandoah Valley of Virginia one recent Saturday afternoon staring at a lazy mountain stream, a text message chirped on my phone. It was my friend Brendan, who was in a pinch and needed crew for a delivery.
"Fort Lauderdale to Oyster Bay, NY," he said. "Flat rate, plus a per diem if we run long. But we leave tomorrow."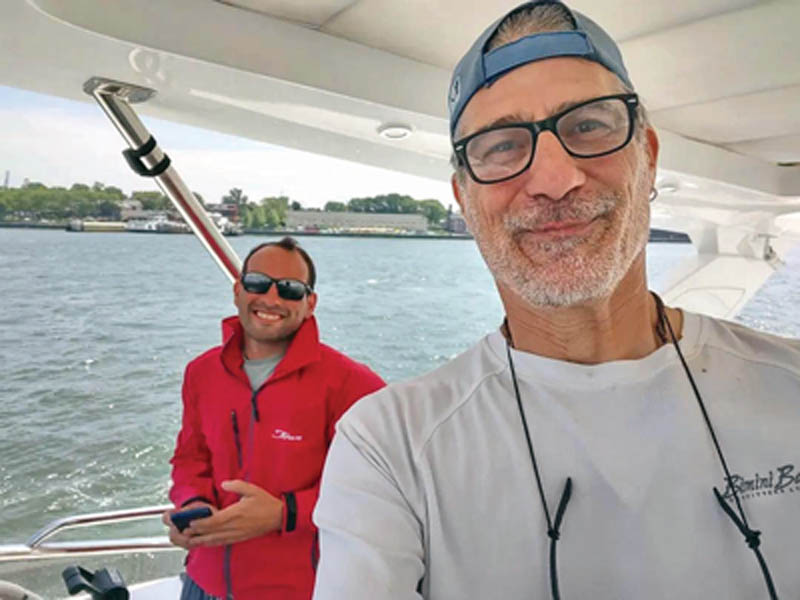 Tomorrow? That was an issue. Not only was I decompressing in the mountains, but I was also supposed to be headed back to my own boat, back to Deltaville, VA, on the Chesapeake Bay, eager to get Ave del Mar into the water after a winter of Covid, boat deliveries, and boat show work had left her feeling somewhat ignored. But as badly as I needed the reunion I needed the money more—so I said yes, changed some plans, and booked a next-day flight to Florida.
Out of the woods and off to my sister's I went, wondering all the while if this was an absurd undertaking. After all, this was a 66-foot motor yacht, and I deliver sailboats. I do own a pair of boat shoes for deliveries, but they were back on my boat, where they should be, not in my bags at my little cabin in the woods. Also not in my bags were my foul weather gear, my quick-dry travel towel, and my headlamp. Great start.
A short 18 hours after receiving Brendan's text I was in a car and on my way to the airport. My ukulele was strapped to the outside of my waterproof backpack, and my iPad was tucked into a Ugo waterproof case. I had found an extra pair of foul-weather bottoms and had shoved them into my bag along with a change of clothes, a smattering of toiletries, and my stainless travel coffee mug.
With this delivery, there was no rigging to check, no sails to hoist or flake
My flight touched down in Fort Lauderdale right on time, and I took a car to Bahia Mar Marina where I sweet-talked my way through the locked gate and wandered down to the boat. There she was, 66 feet of motor yacht with no rigging to check, no sails to hoist or flake, and only dock lines to coil. Our sole standard for weather was "as little wind as possible." The cockpit door of the boat had to remain closed so as to not stress the air conditioning system. The boat's interior felt like a walk-in refrigerator. "Isn't it awesome?" Brendan replied with a smile every time I mentioned this. Thank God he is a patient man. Or maybe thank God that I am.
Within an hour we were underway. There were two givens on the trip: 1) go like hell, and 2) refuel often. Both were strange to me—but I was there to crew, not to proselytize. Our first afternoon was a short hop from Fort Lauderdale to West Palm, where, just hours after my arrival at the airport I was sitting down for dinner at Brendan's parents' home. This motor-yachting world was very unlike sailing.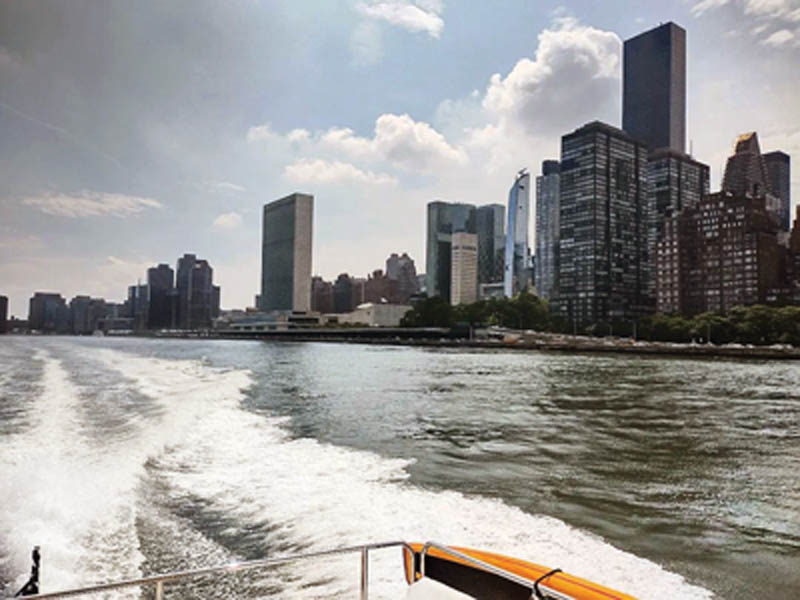 I had travelled to a different delivery dimension
Early the next morning we fueled up and were underway again. Florida whizzed past me like the landscape of rural France out the window of the bullet trains I rode in my youth. Lake Worth Inlet—boom, gone. St. Augustine, in and out for a fuel stop—boom, gone. On the same day that I departed West Palm Beach in a boat, I was later tying her off to a dock in Hilton Head, SC, hurrying to pick up the carry out we had called in to the marina restaurant as we entered the channel. I had traveled into a different dimension.
The following day brought more madness, as we flew out of Hilton Head, dropped in at Little River, SC, for fuel— boom, gone—and made our way up to Beaufort, NC. The Beaufort Inlet at night was a sea of red and green lights that defied spatial logic as if they had been sprinkled on the water by an angry navigation fairy, but we made it through. Our slip was waiting for us in the dark as we pulled in, and a whiskey was waiting for me after we tied off. The whiskey, too, was soon—boom, gone.
We slept a bit, refueled in the morning, and were underway again. North Carolina came and went. We dipped into Virginia Beach for fuel and slid right back out again. I sent a text to my daughter who lives there explaining that I was in town, just minutes away from her, but not able to pause long enough to visit. "Come on, Cap," she scolded in response. Sometimes it goes like that. Atlantic City, NJ, came next— on the same day as Virginia Beach and the same day as Beaufort, NC. How is that even possible? Most notable about our stop at the dock in Atlantic City was that it was the closest I have ever been to a casino, and that's close enough for me. I'll go ahead and check that box. We fueled up again—how many times was that, now?— and we were on our way for the final leg of the journey.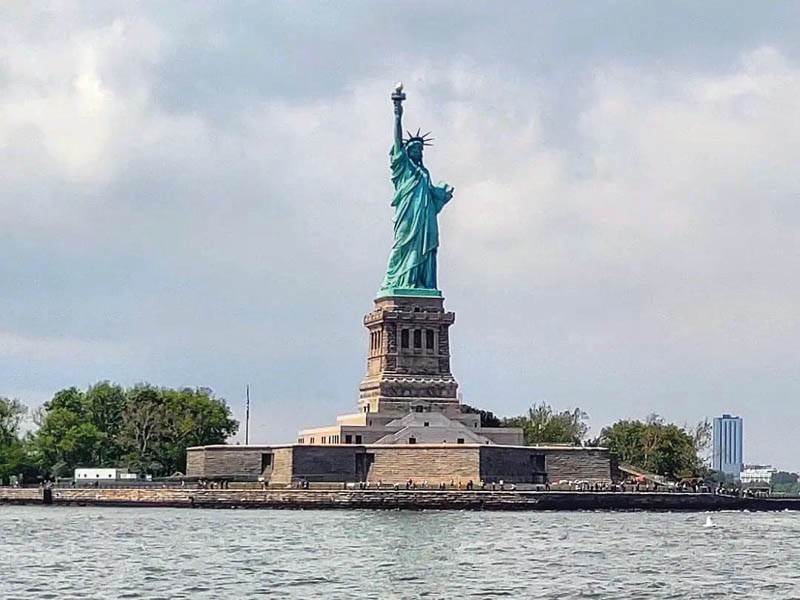 A breathtaking arrival to NYC by boat
This was my first visit to New York City by boat. It was breathtaking. The skyline rose out of the fog, its familiar silhouette coming into focus almost pixel by pixel right in front of my eyes, sprouting up from nothing like the crocus in March. The Statue of Liberty slid by our port side, sparkling green in the afternoon sun as we made our way up to the East River. Manhattan, Brooklyn, Queens, and Rikers Island all came and went as we motored on towards Long Island and our final destination.
It's a different world, this motoryacht thing. Trouble comes at you a lot faster at 25 knots than it does at four or five. But the boat was comfortable, the ocean was beautiful, and the time flew as quickly as the miles. "If it floats, it's good," my friend Chip told me. "If it floats and pays, it's even better." Greetings from Oyster Bay.
by John Herlig